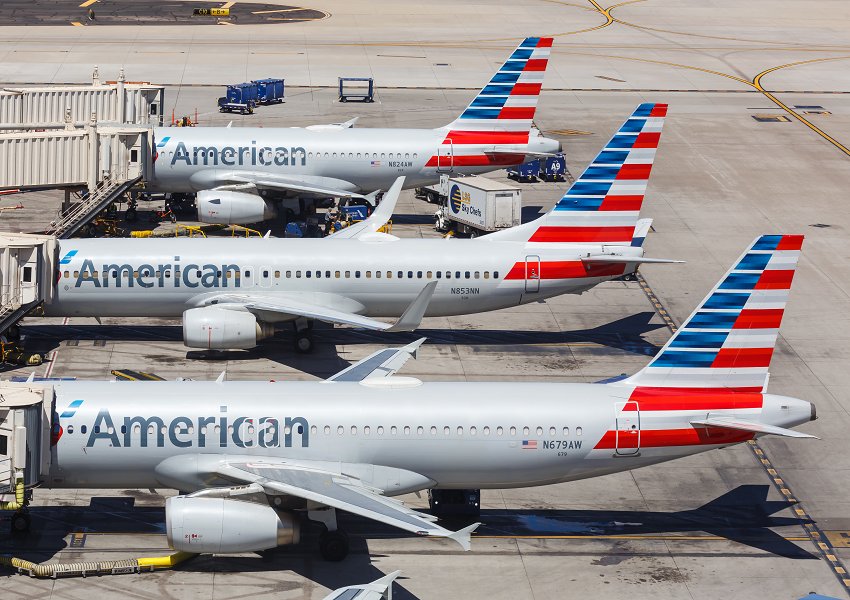 AAL's Q3 Outlook: MAX Crisis Hurts Pretax Income
By Anirudha Bhagat

Oct. 10 2019, Published 7:22 p.m. ET
During its Q3 outlook update on October 9, American Airlines (AAL) warned that the grounded Boeing (BA) 737 MAX jets would hurt its pretax income. Notably, Boeing's 737 MAX planes have faced a global flying ban since mid-March following two deadly crashes within five months.
American Airlines revealed that it canceled 9,475 flights during Q3 due to the 737 MAX crisis. The company expects that these flight cancellations would negatively impact its Q3 pretax income by $140 million.
Article continues below advertisement
AAL extends MAX grounding
The uncertainty over the Boeing 737 MAX's return to service still looms. Boeing CEO Dennis Muilenburg had previously assumed that the aircraft would receive safety approval in October. However, the latest friction between the American and European aviation regulators could further delay this approval. According to the October 8 Wall Street Journal report, the two parties disagree over Boeing's proposed fixes to the 737 MAX's flight-control systems.
Citing this uncertainty, American Airlines yesterday extended the grounding of all its 24 Boeing MAX aircraft fleets through January 16. The extension marked the sixth time in the last six months that the company has pushed back the MAX grounding period.
American Airlines first canceled its MAX flights until April 24, which later shifted to June 5. After that, it stretched its cancellations to August 19, then to September 3, then to November 2, and then until December 3.
American Airlines earlier stated that the MAX grounding would result in 115 daily flight cancelations until November 2. From November onward, the company assumes 140 flight cancellations per day. These increased cancellations occurred mainly because American Airlines expected to receive new MAX deliveries from Boeing. The company was scheduled to get additional 16 Boeing 737 MAX planes this year.
Southwest Airlines (LUV) and United Airlines (UAL) are also facing massive flight cancellations due to the 737 MAX fiasco. Southwest Airlines has removed its 34 MAX aircraft from its flying schedule through January 5. United Airlines, which owns 14 MAX aircraft, has canceled its MAX flights through December 19.
AAL's Q3 outlook
American Airlines' updated Q3 outlook reflects that the company has kept unchanged the majority of its guidance at the midpoint. The airline narrowed its unit revenue growth guidance range to 1.5%–2.5%, instead of its earlier outlook of 1%–3%. However, the midpoint remains the same at 2%.
Further, American Airlines forecast its third-quarter average fuel cost to be $2.03–$2.08, with a midpoint of $2.06. The updated guidance range is slightly lower than the previous estimates of $2.05–$2.10, with a midpoint of $2.08. Moreover, the company has reiterated its ex-fuel cost outlook for the quarter.
American Airlines anticipates its ex-fuel cost to increase 4%–6% year-over-year. American Airlines narrowed the pretax margin outlook for the quarter to 6.5%–7.5% from 5.5%–7.5%. However, the midpoint of the guidance range remains unchanged at 6.5%.