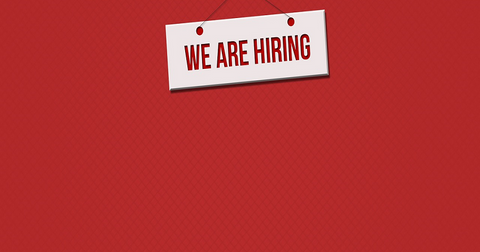 UPS Offers Nearly 100,000 Temp Jobs for the Holidays
By Anirudha Bhagat

Updated
United Parcel Service (UPS) is gearing up to handle the 2019 holiday season rush. The company has posted thousands of temporary jobs on its website.
Article continues below advertisement
UPS to provide 100,000 temporary jobs
On Monday, UPS announced that it would be hiring nearly 100,000 temporary workers to manage the expected surge in its daily parcel volume during the peak holiday season. The package delivery company said its seasonal jobs include both part-time and full-time positions.
The Atlanta-based logistics giant said that the majority of the positions are for drivers, driver helpers, and package handlers. The additional employees will begin work in November and will continue through January 2020. UPS has posted all the vacancies on its job portal at www.upsjobs.com.
UPS has also announced a massive pay bump for temporary workers this holiday season. The company said the pay for these temporary staff members will range from $14 per hour to $30 per hour. This range marks a massive increase from last year's average of $10.10.
Apart from its impressive pay rates, UPS will also expand access to its tuition reimbursement program for temporary staff. Under the program, a seasonal employee can earn up to $1,300 to pay for tuition expenses. The eligibility criteria require the temporary staff to work for three consecutive months at UPS, according to the company's press release.
The company is one of the best seasonal recruiters in the US. According to its press release, about 35% of temporary employees convert into permanent employees after the holiday season ends. The company has seen this trend for the past three years. In its press release, UPS said, "nearly a third of our current U.S. workforce started in seasonal positions."
Article continues below advertisement
Record parcel deliveries expected
UPS expects a massive surge in parcel deliveries during the 2019 holiday season despite one fewer week than last year. The 2019 holiday season will begin on November 25 and will run through January 2, 2020. In 2018, UPS said it expected an average daily delivery of 31 million packages during the holiday season. It didn't disclose the actual numbers for the year.
UPS COO Jim Barber said in the press release, "We expect another record Peak season this year, with daily package deliveries nearly doubling compared to our average of 20 million per day." He added, "To make that happen, once again we're recruiting about 100,000 people for some of the country's best seasonal jobs."
Article continues below advertisement
UPS's rival FedEx (FDX) has yet to announce its holiday season hiring plans. FedEx's seasonal recruitment remained lower than UPS's last year, when it recruited 55,000 temporary workers during the peak shopping season. Other retailers and logistics companies should reveal their hiring plans in the coming weeks.
UPS stock's performance
UPS stock has made a remarkable run this year so far. On the other hand, competitors such as FedEx have suffered due to intensified US-China trade war and global economic slowdown concerns, as these factors directly affect logistics companies. UPS's upbeat second-quarter performance and impressive outlook gave investors confidence in its stock.
Moreover, investors see UPS's aggressive investment in self-driving logistics trucks as an opportunity to enhance its margins by lowering costs and improving efficiency. Last month, the company disclosed that it had bought a minority stake in autonomous tech startup TuSimple.
The stock has gained 24.7% so far this year and has outperformed the iShares Transportation Average ETF (IYT). The ETF is up 15% YTD (year-to-date). IYT invests in Dow Jones transportation stocks and has allocated 20% of its fund to air freight and courier companies.