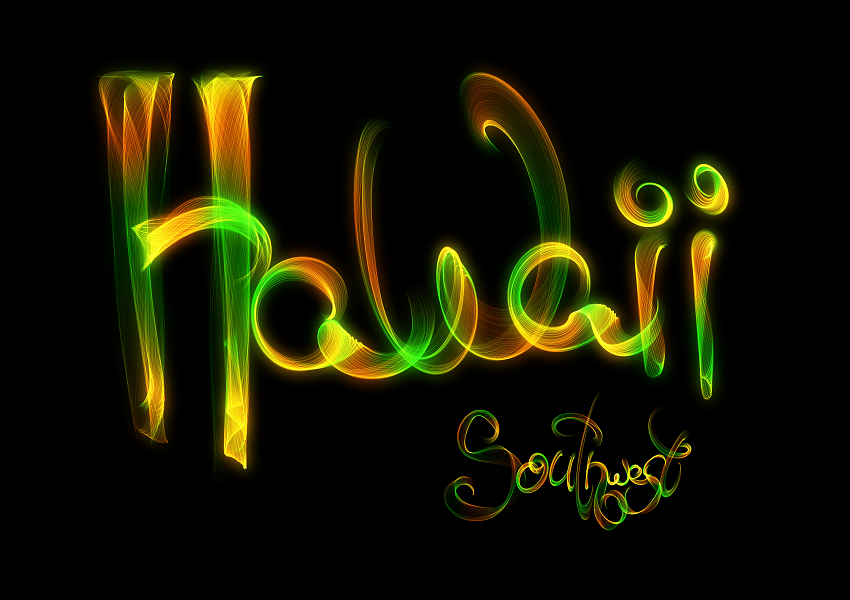 Southwest Airlines Debuts Its New Hawaii Service Early
By Anirudha Bhagat

Sep. 27 2019, Published 10:04 a.m. ET
Southwest Airlines (LUV) plans to debut its new flight service to Hawaii two months earlier than it originally planned. On September 26, the airline noted that service between Sacramento and Honolulu would begin on November 10. Last month, Southwest Airlines announced that it would kick off its Sacramento–Honolulu service on January 19, 2020.
Additionally, the airline announced that it would launch three interisland flight routes. Southwest plans to begin flights between Honolulu and Lihue, Kona and Kahului, and Honolulu and Hilo on November 19. In August, the company noted that these routes would also begin on January 19.
Article continues below advertisement
Adam Decaire, Vice President of Network Planning for Southwest Airlines, said, "Demand is strong for our Hawaii service and we're not just increasing those routes to daily service for our Customers, we're also moving up our timeline on two routes set to begin in January, and instead will fly them this year."
Southwest Airlines is known for its budget-friendly airfares. Apart from the early launch of its new routes, the company announced a blockbuster introductory fare for its interisland service. For its interisland flights, Southwest Airlines is offering a one-way ticket for as low as $29.
This airfare is available on nonstop interisland service between November 12, 2019, and April 8, 2020. Interisland tickets went on sale on September 26, and the introductory fare will run through October 3.
Southwest Airlines' big discount on Hawaii tickets could hurt Hawaiian Holdings (HA) and Alaska Air Group (ALK) the most. These two companies have the highest exposure to the US–Hawaiian Islands route. For years, they have enjoyed the benefit of reduced competition on this route. We expect the entry of Southwest Airlines and these low fares to dent their revenues and margins.
Article continues below advertisement
Southwest adds more flights to Hawaii
On Thursday, Southwest Airlines announced additional expansion plans throughout the Hawaiian Islands. The airline plans to add a new daily flight between Sacramento and Kahului, Maui, on March 7, 2020. Apart from this, it will begin four new routes between the US and the Hawaiian Islands starting on March 7:
Oakland, California, to Lihue, Kauai
Oakland, California, to Kona, Island of Hawaii
San Jose, California, to Lihue, Kauai
San Jose, California, to Kona, Island of Hawaii
The latest announcement relates to Southwest Airlines' expansion plan for the Hawaiian Islands. The company received regulatory approval to start its Hawaii flight services in March. Southwest Airlines can fly to Hawaii from four California cities—San Jose, Sacramento, Oakland, and San Diego. Currently, the airline's routes to Hawaii operate from San Jose and Oakland.
Southwest Airlines launched its Hawaiian service with a flight between Oakland and Honolulu on March 17. On May 5, it launched service between San Jose and Honolulu. The company hasn't announced any plans for San Diego yet.
MAX crisis delayed Hawaii expansion plans
The latest announcement shows that Southwest doesn't want to wait until Boeing's (BA) 737 MAX plane resume services. Notably, the 737 MAX jets have faced a global flying ban since mid-March following two deadly crashes within five months.
The grounding of the 737 MAX is hurting Southwest Airlines' Hawaiian expansion plan. The company previously planned to fly only Boeing 737 MAX aircraft on this route. Currently, Southwest Airlines owns 34 MAX aircraft and had expected to receive 41 more this year.
However, the ongoing trouble with the MAX jets reduces the size of the company's fleet as well as its capacity. Nonetheless, the airline doesn't want to wait for the MAX anymore and decided to expand in the region with its Boeing 737-800 aircraft.
Southwest's stock performance
With a year-to-date return of 17.4%, Southwest Airlines (LUV) stock is the top performer in the airline industry. The stock has rebounded strongly after taking hit from its labor dispute and the Boeing 737 MAX crisis. LUV stock has outperformed the Dow Jones Industrial Average's YTD gain of 15.3%.
The stock's YTD return is also significantly higher than the 13.3% gain registered by the iShares Transportation Average ETF (IYT). About 20% of the ETF's portfolio constitutes passenger airline companies.
Most of Southwest Airlines' peers weren't able to keep pace with the broader market. Spirit Airlines (SAVE) and American Airlines (AAL) lagged the rest of the airline stocks this year. Shares of Spirit Airlines and American Airlines have plunged 36% and 15%, respectively, YTD.
Analysts' target price suggests that Southwest Airlines still has considerable upside potential left in its share price. The average target price of $60.82 signifies a return of 11% over the next year.
Analysts gave a consensus "buy" recommendation on Southwest Airlines stock. Of the 20 analysts covering the airline, 50% have a bullish stance, 40% recommend holding its stock, and the remaining 10% have a bearish view.