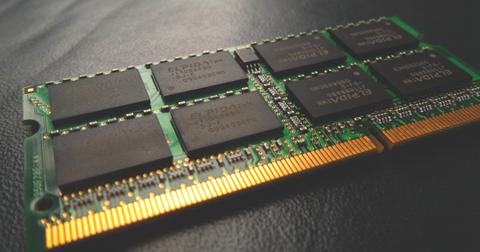 Should Investors Worry about Micron's Declining Margins?
By Puja Tayal

Updated
Micron Technology (MU) more than doubled its profits margins during the previous uptrend in fiscal 2017 and 2018. It did so by reducing its cost structure, improving the mix of high-value products, and accelerating its go-to-market strategy. This helped the memory supplier improve its profitability relative to peers.
It increased its non-GAAP (generally accepted accounting principles) gross margin from 26% in Q1 2017 to 61.4% in Q4 2018. However, the benefits of these strategies have started to slow, thereby impacting Micron's profit margins. This is what is concerning investors.
Article continues below advertisement
What factors influence Micron's margin?
Micron's gross margin is a product of NAND and DRAM volumes, ASP (average selling price), and cost per bit. The DRAM and NAND asp fell ~30% and mid-40% in fiscal 2019. And, the ASP fell faster than the cost per bit. The company's non-GAAP gross profit fell faster than revenue in fiscal 2019. Also, revenue fell 23% YoY (year-over-year) whereas gross profit fell 39% as its COGS (cost of goods sold) increased.
Article continues below advertisement
Micron's COGS is rising 
At the Q4 2019 earnings call, Micron's CFO David Zinsner talked about the elements that affected the company's gross margin. Micron's IMFT (Intel-Micron Flash Technologies) 3D-XPoint factory is underutilized as it takes time to commercialize a breakthrough technology. This means the company is bearing the factory overhead cost. The underutilization cost will fall in the future when it ramps production of 3D-XPoint.
Moreover, the company shifted its operations outside of China to avoid tariffs imposed by the US on Chinese imports. This migration increased its COGS. However, this cost has reduced over time and will become negligible in the coming months.
The chipmaker said that technology is becoming more complex and cost-benefit is reducing with every advanced node. This means cost-per-bit declines will slow over time. Additionally, Micron is broadening its portfolio of specialized high-value DRAM and NAND solutions, which have a longer assembly and test cycle time. This is increasing its normalized inventory target, further adding to its COGS.
Article continues below advertisement
Micron expects profit margins to hit a three-year low
Micron's fiscal 2019 gross margin fell by 1200 basis points YoY to 47%. Its Q4 2019 gross margin halved to 31% from 61.4% last year. For Q1 2020, the company expects gross margin to fall to a three-year low of 26.5%.
At the latest earnings call, Micron's chief financial officer David Zinsner said that the company is looking to reuse as much NAND equipment as possible. This is expected to increase its NAND equipment's depreciable life from five to seven years. The depreciation expense included in COGS will reduce from the start of fiscal 2020.
Micron's operating margin is in a similar situation. Its non-GAAP operating margin fell to 14% in Q4 2019 from 52.6% last year. In dollar terms, operating profit fell 84% YoY to $694 million after reaching a peak of $4.4 billion last year. For Q1 2020, the company expects operating margin to fall to a three-year low of 10.6%.
Article continues below advertisement
Falling margins cause Micron to buy back stock
The falling margins are putting pressure on Micron's non-GAAP EPS (earnings per share). Its Q4 2019 EPS fell by 84% YoY to $0.56 from its peak of $3.53 last year. Its EPS beat analyst estimate of $0.51. And its stock buyback program helped it elevate the EPS slightly during an industry downturn.
However, bearish analysts questioned Micron's decision to spend cash on buyback. They believe the chipmaker would be better off building its cash reserve or paying a one-time hefty dividend to shareholders. Micron expects its Q1 2020 EPS to fall to its three-year low of $0.46. This will miss the analyst estimates of $0.53 by 13%.
Should investors worry about Micron's falling margins?
Micron's profit margins have been falling for four straight quarters. The first quarter of fiscal 2020 will be the fifth straight quarter for margin declines. Historical data has proven that a downturn lasts for five to six quarters. After that, things begin to stabilize. One such example is Micron's last downturn. That downturn lasted for six quarters from Q3 2015 to Q4 2016.
Longbow analyst Nikolay Todorov did expect DRAM prices to hit the bottom in Q4 of calendar 2019 before stabilizing next year. If this is true, Micron's guidance of three-year low-profit margins for Q1 2020 is probably the bottom. These margins are still better than the previous downturns that pushed the company into losses. Investors should note that Micron's profit declines are slowing. Even if the downturn extends to another quarter, Micron's profit margins are likely to remain positive.
Is Micron stock a buy?
In the last downturn, Micron's stock fell over 70% from above $34 in December 2014 to above $9 in May 2016. However, the stock rose 570% over the next two years in an upturn. In this downturn, the stock fell 50% between June 2018 and June 2019. Even if the stock growth slows in the current upturn, it is expected to rise by triple-digits.
The stock is currently trading above $43, which is 52% above its 52-week low of $28.5. Taking a conservative assumption, if Micron stock rises by 100% from its low in the upcoming upturn, it will reach $57. Also, this is Wall Street analysts' median price target. It represents a 32% upside from the current trading price.
Taking a more aggressive assumption, if Micron stock rises by 200% from its low, it will reach analysts' bullish price target of $90. This represents a 100% upside from the current trading price. In both bullish and bearish scenarios, Micron is a buy at the current price.