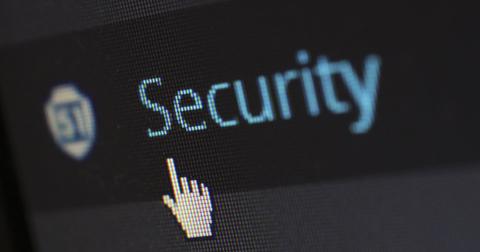 Privacy Lawsuit: Facebook's Billions Could Be on the Line Again
By Ruchi Gupta

Updated
On Monday, a federal judge in San Francisco ruled that Facebook (FB) could face a privacy lawsuit. Although Facebook had sought to dismiss the lawsuit, Judge Vince Chhabria ruled that its argument for dismissal didn't hold water, Reuters reports.
Article continues below advertisement
What Facebook's privacy lawsuit is about
The privacy lawsuit accuses Facebook of sharing its US and UK users' personal data with third parties without first obtaining users' consent. Facebook doesn't disclose how many US and UK users it has. However, Statista estimates those numbers stood at about 221 million and 40 million, respectively, last year.
Facebook sitting on $48.6 billion in cash
In July, Facebook agreed to pay $5.0 billion in a settlement with the FTC (Federal Trade Commission) for the Cambridge Analytica scandal. Donald Trump's 2016 presidential campaign reportedly benefited from Cambridge Analytica's mining of data from as many as 87 million Facebook users.
Therefore, if this recent privacy lawsuit succeeds, Facebook could pay billions more in damages. Facebook finished the second quarter with $48.6 billion in cash.
Article continues below advertisement
Such privacy issues can cost more than money. In the FTC settlement, for instance, Facebook not only agreed to pay billions of dollars to settle, but also committed to changing some of its practices. Facebook CTO David Wehner later said that complying with the terms of the FTC settlement would impact Facebook's ad revenue and overall growth.
Advertising is Facebook's primary source of revenue. In the second quarter, the company's ad sales rose 28% year-over-year to $16.6 billion, contributing 99% of its total revenue. In comparison, ad sales contributed 84% and 86% of Google parent Alphabet's (GOOGL) and Twitter's (TWTR) total revenue in the second quarter.
Facebook diversifying its business
Facebook is trying to diversify its business to reduce its reliance on the advertising market, which is becoming more competitive. As we discussed previously, Amazon has become a huge threat to Facebook and Google in the digital ad market. To diversify its revenue sources, Facebook has ventured into making hardware products. The company makes virtual reality headsets under the Oculus brand. It has also set its sights on the financial service market through its subsidiary, Calibra. Through the financial services arm, Facebook aims to enable transactions using its Libra cryptocurrency.