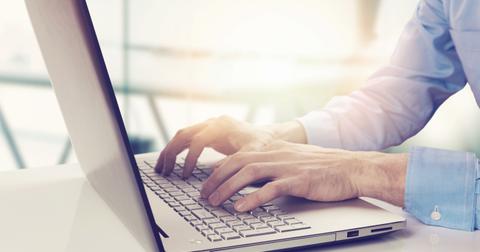 NVIDIA Unveils the World's Fastest Mobile Workstation
By Puja Tayal

Updated
Yesterday, NVIDIA (NVDA) stock rose 6.5% to $179.70 after the company unveiled its Quadro RTX 6000 GPU (graphics processing unit) for mobile workstations at IFA 2019 in Germany. Its stock crossed the $179 threshold for the first time since the US-China trade war escalated in May. Many factors drove NVIDIA's stock up 6.5%, particularly the Quadro RTX 6000 GPU.
Article continues below advertisement
NVDA's new mobile workstation GPU
Mobile workstations have always been a technical challenge for hardware companies. The high-performance requirement of workstations cannot be packed in a small laptop, which has power and space constraints.
As a result, developers must compromise on mobility to get the desired performance. NVIDIA addressed this challenge with its mobile Quadro RTX 6000 GPU, which it claims is the world's fastest laptop GPU.
Generally, a GPU's performance falls by 20% or more when it is put in a laptop. However, NVIDIA Quadro RTX 6000 mobile GPU's overall performance falls short of its desktop variant by only 10%. The product specifications of the Quadro RTX mobile and desktop variants are the same.
Both variants of the Quadro RTX 6000 feature 4608 CUDA cores, 576 Tensor cores, and 72 Ray Tracing cores. They both have 24GB (gigabyte) GDDR6 (graphics double data rate) memory on a 384-bit memory interface. NVIDIA also unveiled the Quadro RTX 5000 GPUs mobile variant with the same specs as the desktop variant.
Article continues below advertisement
NVIDIA Ace portable workstation concept
What was impressive in the Quadro mobile GPUs was NVIDIA's new Ace laptop reference design. In a September 5 eWeek article, Enderle Group technology analyst Rob Enderle explained the technicalities of this design.
The shrinking of the process nodes helped chipmakers reduce the size of the PC components. This change helps OEMs (original equipment manufacturers) make consumer laptops thinner and lighter.
However, when it comes to mobile workstations, the biggest challenge is the high TDP (thermal design power) that high-performance processors generate. Users don't like their hands or laps exposed to this much heat.
Enderle noted that laptop OEMs generally place processors like CPUs (central processing units) and GPUs below the keyboard. As a result, a user's hands and lap are exposed to the processor's heat. He added that NVIDIA's Ace design places CPUs and GPUs behind the screen, leaving the battery below the keyboard. This change shifts the heat to the screen and away from a user's hands and lap.
As a GPU needs a cooling device, NVIDIA created a Titanium Vapor Chamber design to cool its 300-watt GPU Quadro RTX 6000 GPU. NVIDIA claims that the design will keep the Quadro GPU cool—even within a 25mm-thick laptop—while reducing the overall weight of the laptop.
However, Enderle noted that this mobile workstation would have poor battery life when the user fires up the Quadro GPU—this processor draws 300 watts of power. NVIDIA did not give details about the pricing, but these GPUs are likely to be priced close to their desktop variants. The RTX 6000 is priced at $6,300, and the RTX 5000 is priced at $2,300.