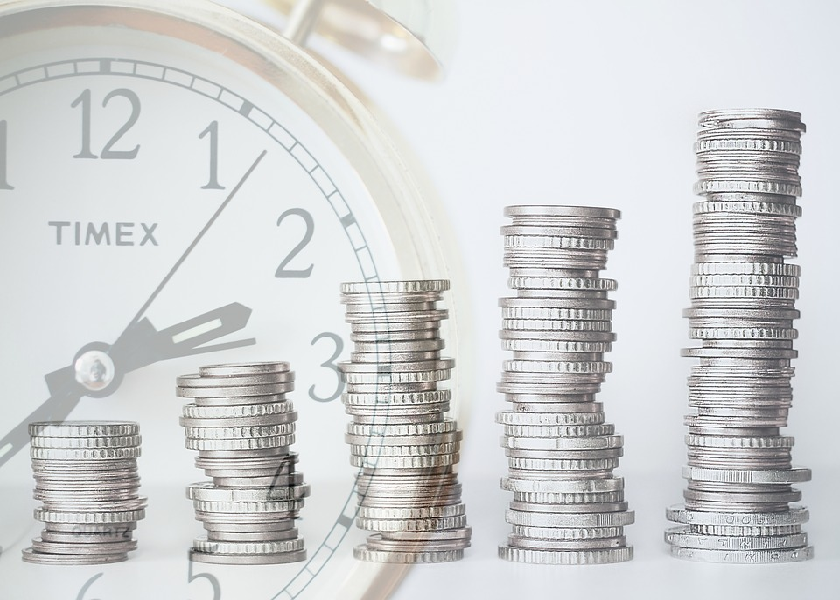 Microsoft Stock: Dividend Hike, Buybacks Attract Investors
By Sophia Nicholson

Sep. 19 2019, Published 8:13 a.m. ET
Microsoft (MSFT) stock rose 1.19% in extended trading yesterday after the tech giant announced a new share buyback program and dividend increase. The stock closed 0.82% higher at $138.52, with a market cap of about $1.06 trillion.
The stock has generated stellar returns this year, outperforming peers and broader markets despite economic pressure. Microsoft stock has risen 37.9% this year, while tech giants Amazon, Apple, and Alphabet have risen 21.0%, 41.8%, and 17.9%, respectively.
Article continues below advertisement
Microsoft's dividend hike
Microsoft has been rewarding shareholders with dividends and share buybacks, boosting its dividend payments for the last 15 years. The company has now hiked its quarterly dividend by 10.9% to $0.51 per share from $0.46. Microsoft raised its dividend by 9.5% last September, and by 7.7% in 2017.
The company's annual dividend of $2.04 per share represents a dividend payout ratio of 48%. Microsoft's dividend yield was 1.47% as of yesterday. In comparison, software peers Symantec (SYMC), Oracle (ORCL), IBM (IBM) offer dividend yields of 1.25%, 1.83%, 4.56%, respectively.
Article continues below advertisement
Last month, Symantec announced it would be offering a special dividend of $12 per share, to be paid in fiscal 2020's fourth quarter (ending in March). The special dividend comes as Symantec is selling its enterprise security unit to chipmaker Broadcom (AVGO) for $10.7 billion. Symantec plans to raise its dividend by 67% after the deal's closure, and raise its existing share repurchase program by $1.1 billion to bring it to $1.6 billion.
Oracle regularly rewards shareholders through dividends and share buybacks. In its recently reported fiscal 2020 first quarter, Oracle repurchased $5 million in stock. Its board has also increased its share repurchase authorization by $15 billion.
IBM has also been rewarding shareholders, by boosting its dividend regularly for over two decades. The company last hiked its dividend in May, by 3.2%.
Microsoft's share buyback activities boost earnings
Owing to its strong free cash flow and revenue growth, Microsoft has also been buying back stock. Yesterday, Microsoft's board approved a new share repurchase program of up to $40 billion. The program has no expiration date and can be terminated at any time. Microsoft bought back $19.5 billion, $10.7 billion, and $11.8 billion in stock in fiscal 2019, fiscal 2018, and fiscal 2017, respectively.
Microsoft's double-digit earnings and sales growth grew its operating cash flow to $16.1 billion in fiscal 2019's fourth quarter (ended in June). The company returned $7.7 billion to shareholders through share repurchases and dividends in the quarter.
Article continues below advertisement
Share buybacks lower a company's share count, thereby boosting its EPS. In fiscal 2019's fourth quarter, Microsoft's EPS grew 21% YoY (year-over-year) to $1.37, beating analysts' estimate by 13%. Furthermore, the company's revenue grew 12% YoY to $33.7 billion and beat analysts' forecast by about 3%, driven by strong performance across its segments. For the past nine quarters, Microsoft's revenue has grown by a double-digit percentage.
Growth projections
Analysts expect Microsoft's earnings to grow sluggishly in the next two years, by 10.3% YoY in fiscal 2020 and around 13.5% YoY in fiscal 2021. In fiscal 2019, the company's earnings grew 22.4% YoY. They expect the company's revenue growth to slow YoY in fiscal 2020, to 11.14% from 14.0%, and for it to be flat YoY in fiscal 2021.