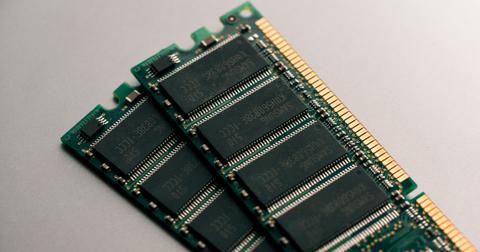 Micron Stock Falls as Profits Fall Faster than Revenue
By Puja Tayal

Updated
Micron Technology (MU) fell 11% to just above $43 on September 27, negating this month's rally. The stock fell as the company reported slightly weaker guidance for Q1 2020. Micron is a cyclical stock. Thus, the company responds aggressively to even the least negative news. Micron's revenue is showing signs of growth. However, investors are concerned about its declining profit margins and cash flows.
Article continues below advertisement
Micron stock falls over fears of falling profits
In previous downtrends, Micron earnings and cash flows fell into the red. In the Q4 2019 earnings call, Micron's CEO Sanjay Mehrotra said that the company improved its "structural profitability" in the last uptrend. During this uptrend (from June 2016 to June 2018), it focused on:
When the computer memory market went into another cyclical downturn in July 2018, Micron took the necessary steps. CFO David Zinsner said the company reduced its planned operating expenses and capex (capital expenditures) to maintain healthy margins and cash flows.
The company successfully withstood three-quarters of a downtrend while maintaining positive margins. However, these earning declines raise concerns on how long Micron can maintain positive earnings.
Understanding Micron's financial position
In a press release, Sanjay Mehrotra, said, "We are encouraged by signs of improving industry demand, but are mindful of continued near-term macroeconomic and trade uncertainties." Once trade uncertainties clear, Micron has strong growth potential.
Investors should look at five elements to determine the company's financial position. Five elements in Micron's earnings will tell us about its financial position: revenue, profit, capital allocation (Free cash flow, buyback, capex), balance sheet leverage, and ROI (return on investment).
Article continues below advertisement
Revenue beats estimates
In Q4 2019, Micron's revenue fell 42% YoY (year-over-year) to $4.9 billion. This beat its mid-point guidance of $4.5 billion. Also, this beat analyst estimates of $4.6 billion. The upbeat revenue comes despite trade restrictions on Huawei and the ever-increasing US-China trade war.
Sanjay Mehrotra said that Micron showed strong revenue because some of its Chinese customers are building up inventory midst uncertainty. This uncertainty is created by a trade war between Japan and Korea as well as the US and China.
The sequential revenue growth rate is particularly interesting. The last cyclical downturn hit five quarters of Micron's revenue. The early signs of the downturn were visible in its sequential growth rate.
The cyclical uptrend is on its way
However, in the past downturns, Micron's sequential revenue fell single-digit but rose double-digit. This downturn shows a different trend. Its sequential revenue fell for three quarters (6%, 26%, 18%) and rose in the fourth quarter by 2%. This shows that the cyclical uptrend is on its way. We will see strong double-digit growth in the coming quarters.
However, Micron guided a sequential revenue growth of just 3% to $5 billion in Q1 2020. This modest growth rate shows that trade wars across the globe are delaying the uptrend. The guidance beats analyst estimates of $4.8 billion.
Micron's fiscal 2019 revenue fell 23% YoY to $23.4 billion. This decline was in line with the 23.4% revenue decline in fiscal 2016 when the last downturn ended. The company's annual revenue rose 64% and 49% during the fiscal 2017 and 2018 upturn. Micron is showing early signs of upturn. And, this means its revenue could grow strong double-digit in fiscal 2020. However, trade uncertainty could reduce its growth potential.