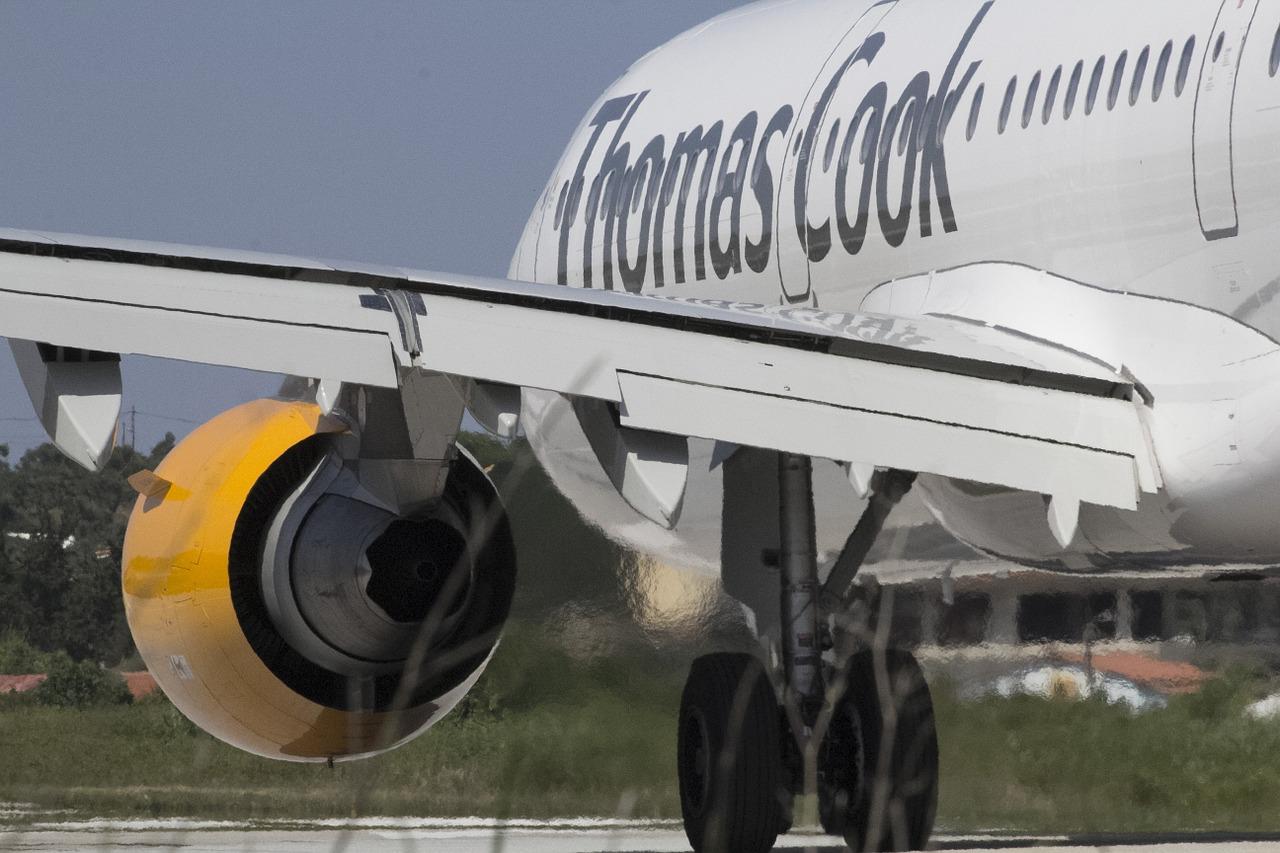 Large Debt and Brexit Lead Thomas Cook to Bankruptcy
By Puja Tayal

Sep. 24 2019, Updated 6:09 p.m. ET
Yesterday, British travel agency Thomas Cook (TGC) hit the bankruptcy iceberg and sank, as help didn't arrive. However, the Thomas Cook bankruptcy didn't happen in a day—it was the result of years of losses and huge piles of debt. Several media reports stated that Thomas Cook was also hit by Brexit, changing consumer preferences, and weather conditions in Britain.
However, what triggered the Thomas Cook bankruptcy was its failure to obtain another round of rescue funding. Thomas Cook, which has aircraft, hotels, and 560 high street outlets, requires a massive amount of working capital. At the same time, it is competing with online travel companies that have low operating costs.
To add to these woes, a slowdown in holiday demand and the cost of huge debt only added to Thomas Cook's capital needs. This brings us to the question, where did Thomas Cook go wrong?
Article continues below advertisement
Thomas Cook could not cope with the changing business landscape
Thomas Cook was hit by the changing landscape of the holiday business. The Guardian examined a report from the Association of British Travel Agents and provided some statistics that showed the holiday trends of British travelers.
The report showed that 60% of people booked holidays abroad in 2018 compared to 57% in 2017. What changed was the way they booked these holidays. The report showed that 81% of people booked holidays. Only one in seven use a high street travel agency to purchase their holidays. Those using a travel agency are over 65 years old and from lower socioeconomic groups.
This trend negatively impacted package holiday companies like Thomas Cook and TUI (TUI), which run expensive high street outlets. However, budget airlines like Ryanair and EasyJet, as well as homestays like Airbnb—all of which offer online booking—benefited from the changing holiday landscape. These companies have significantly lower operating costs.
Like Thomas Cook, Tui also struggled with profits in 2019. However, Tui's low debt put it at an advantage over Thomas Cook, as Tui has its own hotels and cruise ships. The collapse of Thomas Cook should give Tui an opportunity to pick up its rival's customers. This opportunity spiked Tui's stock above 9% on September 23.
Article continues below advertisement
A decline in holiday demand contributed to bankruptcy
Thomas Cook and Tui were just coping with increasing competition from online travel bookings when overall holiday demand slowed. Thomas Cook noted that the heatwave across Europe over the past few summers encouraged customers to delay their holiday plans.
Moreover, political unrest in some holiday destinations like Turkey and rising economic uncertainty around Brexit put holiday bookings in the back seat.
Thomas Cook's losses signaled bankruptcy
Although weakness in holiday demand reduced Thomas Cook's revenue, its higher fuel and hotel costs kept weighing on the firm. In May, The Independent reported that Thomas Cook's operating loss quadrupled from $81 million in October 2018 to $305 million in March 2019.
These losses widened as the firm wrote down $1.4 billion in goodwill it acquired from the 2007 merger with MyTravel. The write-down came as the company revalued its intangible assets according to the current trading environment.
Article continues below advertisement
In the light of widening losses, Thomas Cook resorted to restructuring to cut costs. In May, the firm put its airline unit up for sale and received interest from Lufthansa and Virgin Atlantic. Lufthansa bid for Thomas Cook's German airline, Condor, and Virgin Atlantic bid for the long-haul business. Thomas Cook closed 21 of its 566 high street outlets in the United Kingdom.
In April, The Guardian reported that Thomas Cook considered splitting up its business to focus on building its own hotels. China's Fosun showed interest in Thomas Cook's high street stores and package holiday business. The travel agency increased its hotel count to 200 by adding 12 more hotels in the first half. It aimed to increase the count to 250 by 2021.
Thomas Cook could not manage its debt
In the first half ended in March 2019, Thomas Cook had a total debt burden of $1.56 billion. It planned to pay off a major portion of the debt by selling its airline business. The company made a similar move in 2012 when it raised over $400 million by selling some of its hotels, airlines, and its major stake in Thomas Cook India, according to The Guardian.
In May, Thomas Cook secured a $375 million credit facility that would be available in October, provided the firm showed success in selling its airline business. In August, Thomas Cook raised another $1.12 billion from China's Fosun. The first part of the deal saw Fosun inject $560 million cash in Thomas Cook in return for a 75% stake in the latter's tour operating division and 25% in its airline unit.
However, banks demanded that Thomas Cook raise another $250 million in contingency funding. The company could not secure the funding and was forced into insolvency on September 23.
Article continues below advertisement
Thomas Cook's bankruptcy in late September comes as no surprise, as the second half is weaker than the first half for most tour operators. Summer holidays are popular among British tourists, which bring the majority of revenue for tour operators in the first half. Because few people go on winter holidays, tour operators must bear the costs of flights and hotels, resulting in outflows in the second half.
Conclusion
Thomas Cook managed to avoid bankruptcy after the Second World War in 1948, as well as in 2012. However, the firm's bankruptcy was inevitable this time. It maintained its old business model of running expensive high street outlets in the age of the Internet. Its high debt levels reduced its ability to withstand headwinds arising from weak holiday demand.
A debt-laden company with low revenue trying to maintain a high street–focused business made its survival almost impossible. So, the British government refused to bail out the firm and let it collapse.