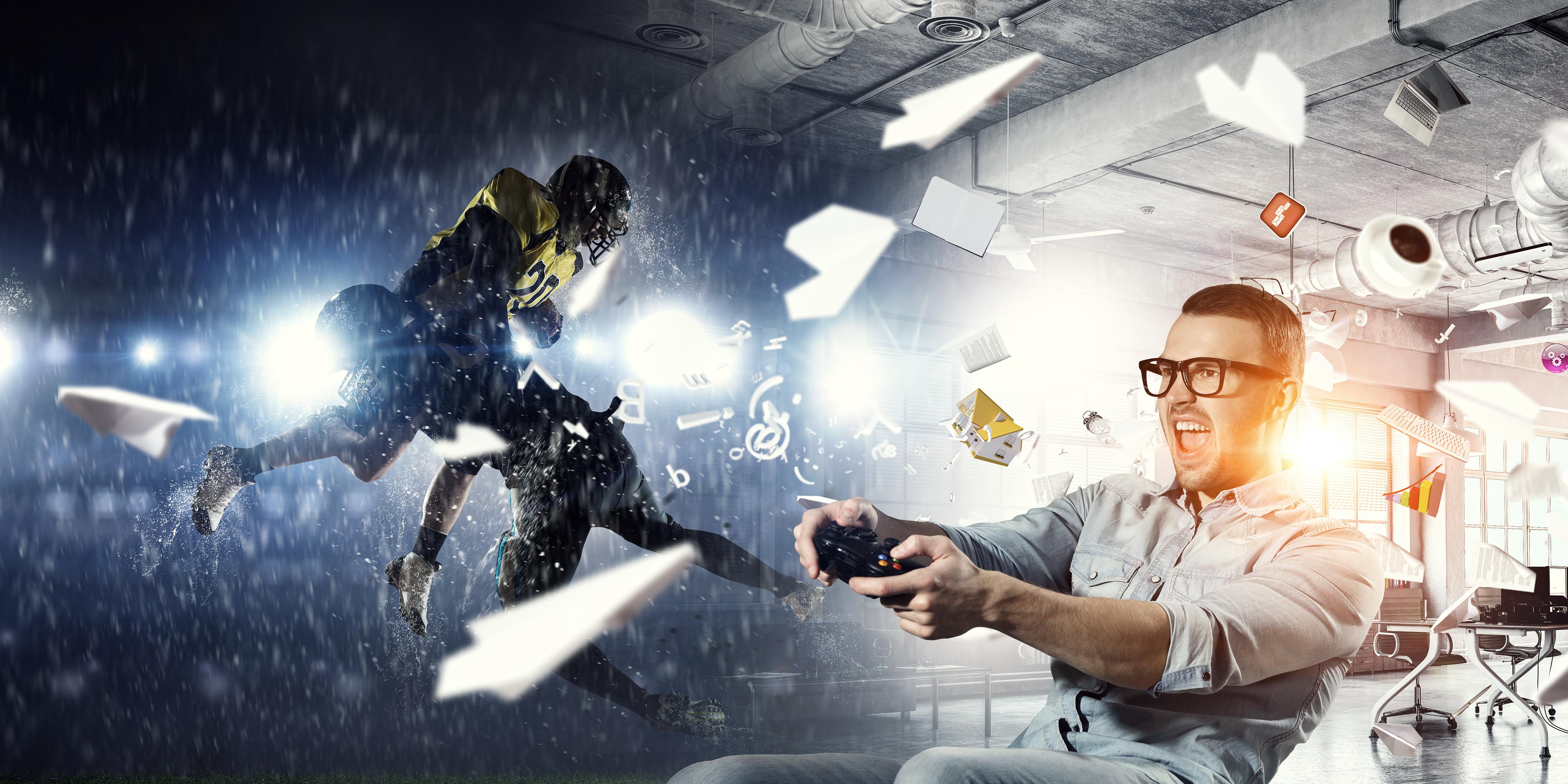 Is Apple Arcade a Threat to Gaming Companies?
By Adam Rogers

Sep. 14 2019, Updated 5:27 p.m. ET
Apple Arcade (AAPL) is the company's subscription gaming service that was unveiled at Apple's annual event last week. The service will launch on September 19. At launch, subscribers will have unlimited access to over 100 games on Apple's platform. So, what are important features of Apple's gaming service?
Article continues below advertisement
Apple Arcade is a subscription gaming service
The Apple Arcade is a 'one subscription all-you-can-play platform'. It is ad-free and users will not have to spend money on additional purchases or microtransactions. In addition, users will be able to download games to play offline. Also, it will be available across Apple devices like iPhone, iPad MacBook, and Apple TV.
The Apple Arcade subscription can be shared with up to five family members. The subscription costs $4.99 per month. Also, Apple has partnered with top publishers and will be banking on the worldwide growth in gaming to gain traction here.
According to this TechRadar report, "Apple hasn't announced a specific Apple Arcade controller, however wireless support for PS4 DualShock 4 and Microsoft's Xbox One controllers is coming to tvOS, iPadOS and iOS 13 on September 19 – the date of Apple Arcade's launch – so you'll be able to pair the gamepads with these devices. In addition, some games with support MFi Bluetooth controllers."
Article continues below advertisement
Apple competes with a billion-dollar industry
It's official. Gaming has taken the world by storm. It is one of the key forms of entertainment. And the global online streaming market is worth approximately $22.6 billion. Comparatively, worldwide movie ticket sales are estimated to reach $13.6 billion in 2019. Because of this, AT Kearney estimates that spending in the traditional sports industry will be between $480 billion and $620 billion.
Recently, Newzoo has estimated the global games market to reach $152 billion by the end of 2019. There are over 2.5 billion gamers worldwide. It's quite possible for the gaming industry to double by the end of 2025 given its growth rate and expanding player base.
Subscription gaming, like Netflix for games, is still at the beginning stage of growth. Besides the new addition of Apple Arcade, Sony Corporation (SNE) and Microsoft (MSFT) have been offering subscription gaming services for a while, but the trend has yet to gain popularity among players.
Leading gaming company Electronic Arts Inc. (EA) is also looking at the cloud gaming market and has been a first-mover in this space. Shares of gaming companies like Electronic Arts (EA), Activision Blizzard (ATVI), and Take-Two Interactive Software (TTWO) returned -0.05%, 2.5%, and -4.3% in the last week, respectively. Will Apple Arcade impact sales for traditional gaming publishers?
Why Apple Arcade will be successful
Apple Arcade will be able to leverage its huge base of customers with Apple devices. Apple has sold billions of devices over the years. Every single one can be a potential subscriber to Apple Arcade.
We have seen that the Apple Arcade subscription is priced at $4.99 per month, which is easy on the pocket. Plus, the shift to subscription gaming might grow at an exponential rate as players are not stuck with a single game they purchased. The subscribers will have access to several other games on the Apple Arcade platform.
Apple Arcade is Apple's fourth subscription service. The company's other subscriptions include Apple Music, iCloud, and the Apple TV+. Apple is optimistic about growth in subscription gaming. And, the company may drive innovation in this segment, too.