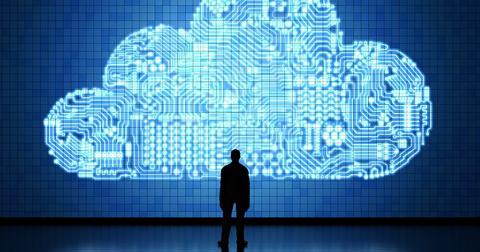 Google Is Turning to SAP Veterans in the Cloud Computing Race
By Ruchi Gupta

Updated
Google (GOOGL) has hired former SAP (SAP) executive Dave Hutchison to join its cloud computing division. According to CRN, Hutchison quietly joined Google sometime last month as its global channel strategy director. In that position, according to CRN, Hutchison will develop and expand Google's major cloud computing partnerships around the world. Hutchison had worked with leading Germany software company SAP since 2004. He also worked for IBM at one time.
Article continues below advertisement
Google hires to strengthen in cloud computing
Hutchison's hiring comes only a few months after Google tapped another SAP veteran to join its cloud division. In April, Google hired SAP veteran Robert Enslin as head of global customer operations for its cloud unit. Enslin had been with SAP for 27 years before he moved to Google.
"Rob brings great international experience to his role having worked in South Africa, Europe, Asia and the United States—this global perspective will be invaluable as we expand Google Cloud into established industries and growth markets around the world," said Google cloud computing head Thomas Kurian, the overall head of business. Kurian joined Google from business software giant Oracle.
Google counting on SAP veterans for enterprise penetration
At SAP, both Hutchison and Enslin were in charge of matters tied to large corporate customers. We believe that experience made them attractive talent to Google.
As it guns for more cloud market share, Google has been wooing large enterprise customers. For example, it has created a special package of cloud solutions aimed at enterprise customers in the retail sector. It has also established a commercial partnership with SAP to reach more enterprise customers. Google's hiring of Hutchison and Enslin seems aimed at increasing its enterprise market penetration and growing its cloud market share.
However, Google still has a long way to catch up with cloud market leaders Amazon and Microsoft. Google finished the second quarter with 8.0% of the global cloud market, according to Synergy Research. In contrast, Amazon led with 33% of the market, and Microsoft came second with 16%.