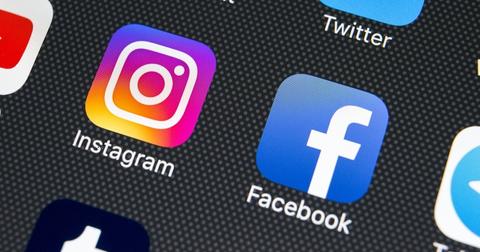 Facebook Takes a Leaf from Baidu to Keep Instagram Safe
By Ruchi Gupta

Updated
Instagram plans to restrict or remove posts that promote questionable weight loss or cosmetic procedures, CNBC reported on September 18. CNBC noted that Instagram spokesperson Emma Collins stated "in an emailed statement that the company wants to be a 'positive place for everyone that uses it.'" Collins added that the company took this step in its effort to "reduce the pressure that people can feel sometimes as a result of social media."
Article continues below advertisement
Instagram is one of Facebook's star digital properties. In June 2018, Instagram had more than 500 million daily users and 1.0 billion monthly users worldwide, making it an attractive platform for marketers. Facebook has been concerned about individuals and groups abusing Instagram's massive audience to spread health-related misinformation.
Facebook's Instagram health content crackdown
Facebook's decision to restrict the flow of questionable health-related content on Instagram comes after a recent BBC investigation discovered dozens of videos on Google's YouTube promoting fake cancer cures.
Instagram's crackdown on weight loss and cosmetic content mirrors a recent action by Chinese Internet search giant Baidu (BIDU). As we discussed in June, Baidu launched a massive crackdown to keep its platforms free of harmful content. As a result, Baidu pulled down more than 1.1 billion advertisements and posts from its platforms.
Although the crackdown may have helped Baidu avoid troubles with Chinese regulators, its bottom line paid the price. Baidu's advertising revenue fell 9.0% year-over-year in the second quarter.
However, many of Baidu's peers in the digital advertising industry recorded an increase in advertising sales in that period. In the second quarter, Facebook's advertising revenue rose 28% YoY and Google's (GOOGL) ad revenue increased 16% YoY.
Yandex (YNDX) recorded a 19% YoY jump in advertising revenue in the second quarter. Plus, advertising sales increased 21% YoY at Twitter (TWTR) in the second quarter. It remains to be seen how Instagram's content crackdown might affect its parent, Facebook.
Enduring short-time pain for long-term gain
As much as content crackdown could hamper growth, as we saw in the case of Baidu, we believe such actions could produce long-term rewards. For example, Facebook is already under scrutiny from regulators around the world.
Additionally, there are several active lawsuits against Facebook regarding privacy issues and discrimination related to housing ads on its flagship platform. We believe that if Instagram retained health misinformation on its platform, Facebook could attract additional regulatory scrutiny.