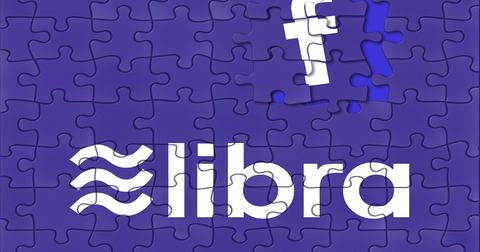 Europe's Top Economies Reject Facebook's Libra Cryptocurrency
By Ruchi Gupta

Updated
Germany and France, Europe's largest and third-largest economies, say they have no place for Facebook's Libra cryptocurrency. Last Friday, the German and French governments issued a joint statement declaring their opposition to Libra, which they view as a risk to their monetary sovereignty and global economic stability.
The rejection adds to the opposition Facebook (FB) and the Libra Association are facing in their efforts to develop a global digital currency. The Libra Association is the group that will manage the Libra cryptocurrency network. It boasts over two dozen members, including PayPal (PYPL), eBay (EBAY), Visa (V), MasterCard (MA), and Uber Technologies (UBER).
Article continues below advertisement
Development of Facebook's Libra continues despite opposition
Facebook looking to diversify its business
If the Libra project is successful, it could boost Facebook's business diversification efforts significantly. Presently, Facebook relies on advertising for the vast majority of its revenue. In fact, Facebook is more dependent on ad dollars than many of its peers. For instance, advertising contributed 99% of Facebook's revenue in the second quarter. Meanwhile, advertising contributed 86% of revenue at Twitter, 84% at Google parent Alphabet, and 70% at Yandex. Through Libra, Facebook hopes to expand in the financial services market through its subsidiary, Calibra, thereby generating more non-advertising revenue.