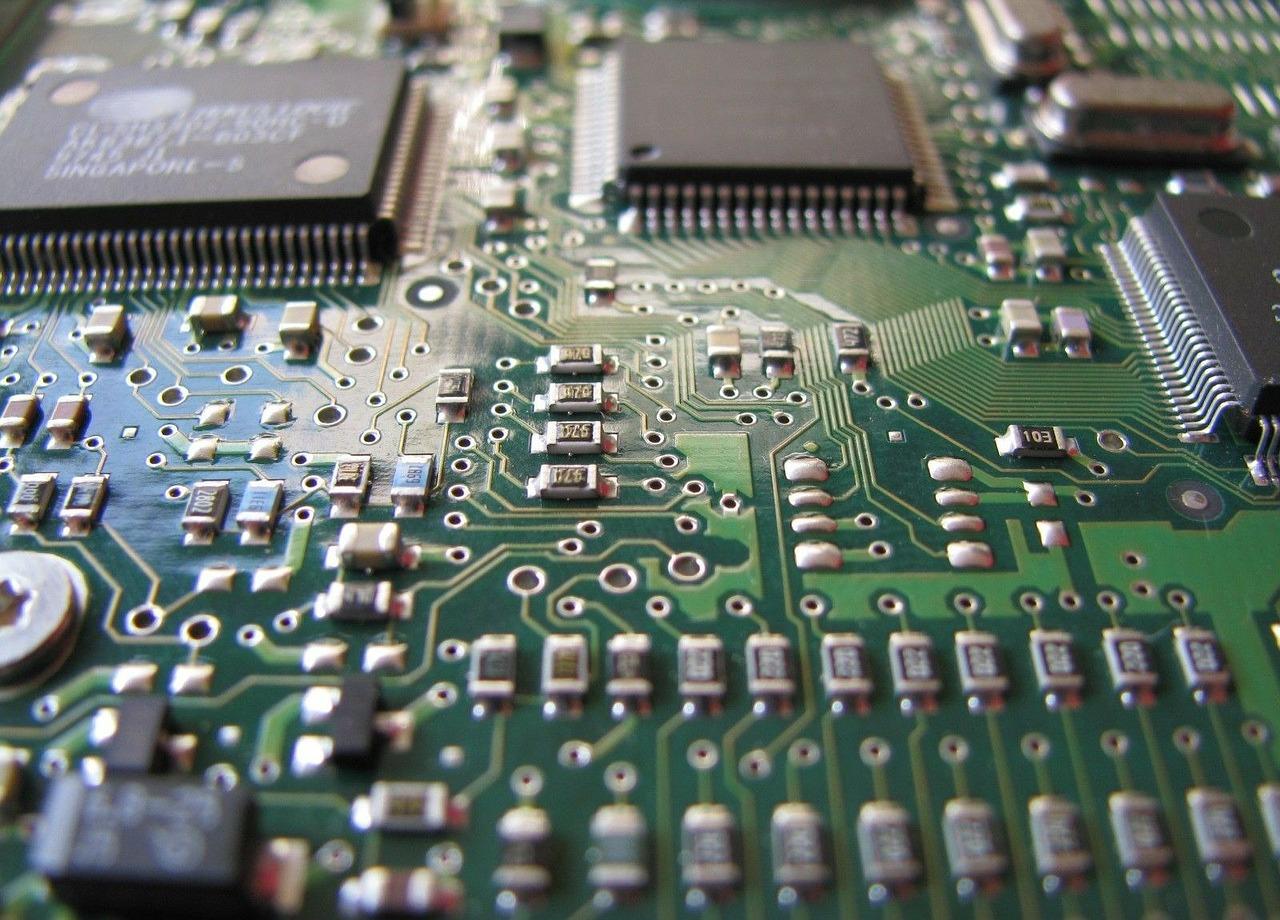 Broadcom CEO: Q3 Views on the Semiconductor Industry
By Puja Tayal

Sep. 17 2019, Updated 10:32 a.m. ET
Broadcom (AVGO) is a technology infrastructure company with a broad portfolio of connectivity and enterprise software solutions. Its leadership position in the communications chip markets makes it a barometer for the health of the communications chips market. During its Q3 of fiscal 2019 earnings statement, Broadcom CEO Hock Tan noted that semiconductor demand has "bottomed out but will continue to remain at these levels due to the current uncertain environment."
Within the semiconductor segment, storage and broadband chip sales are slowing, but networking and wireless chip sales are "relatively upbeat." In this article, we will explore what the Broadcom CEO means with respect to various semiconductor investors.
Article continues below advertisement
China trade war slows economic demand
The uncertain environment the Broadcom CEO is referring to is the US-China trade war, which is in its second year. The two countries have held negotiation talks before, but they failed to reach an agreement because of a difference of opinion. Instead, the two have escalated the trade war since May.
The United States implemented a trade ban on Huawei and some Chinese supercomputing firms, levied new rounds of tariffs, and increased existing ones. China retaliated against these tariffs with more tariffs on US-made goods.
Tariffs make goods more expensive, which discourages end consumers from buying. The uncertainty in the end demand makes companies cautious about manufacturing, as they don't want to pile up inventory. A slowdown in manufacturing reduces orders for semiconductors and other component suppliers, thereby slowing economic demand.
As it is difficult to predict what will come next in the China trade war, the economy of the two countries is slowing. In August, China's PPI (producer price index) fell to its lowest level in three years. As Broadcom earns 50% of its revenue from China, reduced orders from China negatively impacted its revenue.
Article continues below advertisement
Broadcom CEO: Impact of the US-China trade war
The Broadcom CEO stated that semiconductor demand had hit bottom and that he sees no further deterioration in demand in the second half. He expects this demand to remain stagnant in the fourth quarter. Investors were expecting a recovery in demand in the second half.
The back-and-forth nature of the China trade war shows no recovery in sight. Gartner forecasts worldwide semiconductor revenue to fall 9.6% year-over-year to $429 billion in 2019.
While the overall semiconductor demand is low, some segments are seeing a relative uptick in demand. It is important to note that demand in these segments has increased relative to the first half but is lower than what was expected earlier.
Broadcom CEO says networking and wireless chip sales relatively upbeat
Broadcom's Semiconductor Solutions segment sells chips for wireless, broadband, networking, enterprise storage, and industrial applications. This segment's Q3 of fiscal 2019 revenue rose 6% sequentially to $4.35 billion, driven by seasonal demand for networking and wireless chips.
Article continues below advertisement
Networking
In the networking space, Broadcom saw strong demand for merchant switching and routing platforms. It also saw strong demand for SmartNIC and video transcoding chips from cloud data centers. Tan noted that shipments of custom silicon solutions used in AI (artificial intelligence) were in line with the expectations.
Broadcom CEO stated that there is an uptick in data center demand, something that Intel's (INTC) executives also stated at the Citi Global Tech Conference. These data points show that NVIDIA (NVDA) and Advanced Micro Devices (AMD) could see strong demand from the data center end market.
The data center is NVIDIA's fastest-growing segment, comprising 25% of its revenue. However, its data center revenue fell in the first half as customers switched from purchasing capacity to absorbing capacity. Data center customers are returning to purchasing, which means that NVIDIA's data center revenue could grow in the second half.
As for AMD, it is at the peak of its growth with the launch of its EPYC Rome server processor, which beats Intel's processor in performance and price. An improvement in data center demand is good news for AMD.
Article continues below advertisement
Wireless and other semiconductor chips
In the wireless space, Broadcom saw an uptick in demand with Apple's (AAPL) new iPhones and increased semiconductor content per device. Broadcom supplied RF (radio frequency) chips, Wi-Fi/Bluetooth combo chips, touch controllers, and wireless charging chips for iPhones.
Broadcom's statement implies good news for other Apple suppliers like Skyworks and Qorvo. We can expect these suppliers' revenue to grow sequentially but fall year-over-year as smartphone demand slows.
While Broadcom saw strength in networking and wireless, it saw a slowdown in broadband and storage chips. Its broadband chips are used in cable modems, set-top boxes, DSL equipment, and last-mile fiber equipment.
The company witnessed a slowdown in the broadband segment as end-consumer demand weakened. It also witnessed a slowdown in storage switching as enterprise customers continue to absorb inventory. This means sales could remain weak for Cisco, a leader in SAN switching.
Broadcom's guidance assumes very low growth
Overall, Broadcom estimates the direct and indirect impact of the China trade war could cost about $2 billion in lost revenue in fiscal 2019. So, it lowered its fiscal 2019 revenue guidance from $24.5 billion to $22.5 billion in its previous earnings and maintained it in the current earnings.
The company expects to earn $17.5 billion in annual revenue from Semiconductor Solutions, resulting in 6%–7% sequential revenue growth in the fourth quarter of fiscal 2019. This guidance assumes that uncertainty around the trade war continues and that economic demand slows.