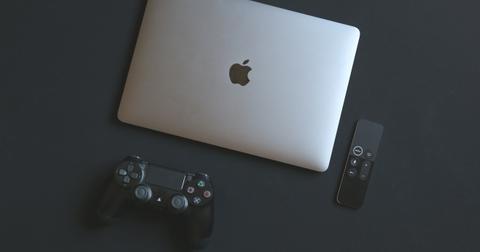 Apple Shocks Investors with $4.99 Fee for Apple TV+
By Puja Tayal

Updated
Yesterday, Apple (AAPL) shocked investors, analysts, customers, and rivals with its pricing, announcing its Apple TV+ service would cost $4.99 per month. The streaming service is set to launch worldwide on November 1. The price announcement caused panic among investors in rival TV streaming services. Netflix (NFLX), Disney (DIS), and Amazon (AMZN) stocks fell 2.16%, 2.19%, and 0.59%, respectively, while Apple stock rose 1.8%.
Article continues below advertisement
Apple also highlighted its cloud gaming subscription service, Apple Arcade. The service is set to launch worldwide on September 19, for $4.99 per month as well. The launch comes just as video game subscription services are gaining popularity. Microsoft already offers Xbox Game Pass, Google is set to launch Stadia, and NVIDIA is set to launch GeForce NOW.
Apple first unveiled Apple TV+ and Apple Arcade in March, but didn't reveal their prices to get an edge over competitors. As Apple tends to charge premium prices for its products and services, analysts were expecting Apple TV+ service to cost $9.99 per month. Here's what Apple's subscribers are set to get for $4.99 per month.
Apple TV+
Apple announced that Apple TV+ will be an advertisement free and offer both online and offline viewing. It's to show original content from big Hollywood names such as Steven Spielberg and Sofia Coppola. The company has invested around $6 billion to develop more than 25 different TV shows and movies exclusively for Apple TV+.
Users in over 100 countries can access Apple TV+ through the Apple TV app. This app is preinstalled on the iPhone, iPad, Apple TV, iPod Touch, and the new mac operating system, Catalina. It's also available on select Samsung smart TVs. Apple plans to make the Apple TV app available on third-party TV streaming platforms such as Roku. Furthermore, users can share their subscription with five family members through the Family Sharing feature.
As part of the launch promotion, Apple is offering a free seven-day trial of Apple TV+. Yesterday, it also offering a free one-year subscription for customers who buy a Mac, iPhone, Apple TV, iPad, or iPod Touch, starting September 10.
Article continues below advertisement
Apple Arcade
Apple announced Apple Arcade is set to offer over 100 exclusive gaming titles in more than 150 countries starting September 19. As part of the launch promotion, Apple is offering a free one-month trial of Apple Arcade. Users can access Apple Arcade on any Apple device. Up to six family members can use a single subscription with the Family Sharing feature.
Apple's pricing strategy
Article continues below advertisement
At yesterday's event, Apple launched three new models: the iPhone 11 at $700, the iPhone 11 Pro at $999, and the iPhone 11 Pro Max at $1,099. The iPhone 11 is $50 cheaper than last year's iPhone XR, and the Pro and Pro Max are priced the same as last year's models. The phones are set to start shipping on September 20, and will reflect in Apple's fiscal 2020 first-quarter earnings. The launch shows that Apple is looking to boost its service segment, even amid the trade war.
Analysts' views on the iPhone, Apple TV+ pricing strategy
Analysts are divided over the streaming service and iPhone pricing. CFRA analyst Angelo Zino believes Apple TV+'s $4.99 price point could help Apple gain market share in TV streaming services. A cheaper iPhone plus a one-year free subscription of Apple TV+ could encourage consumers, especially in China, to upgrade.
However, Moor Insights & Strategy analyst Patrick Moorhead believes Apple is taking a huge risk by reducing prices. Its iPhone 11 sales in China could be hurt by the phones' lack of 5G technology. Moreover, offering premium content at such low prices could impact Apple's profit margins. The fourth quarter will likely tell the story of the new product and service launches.