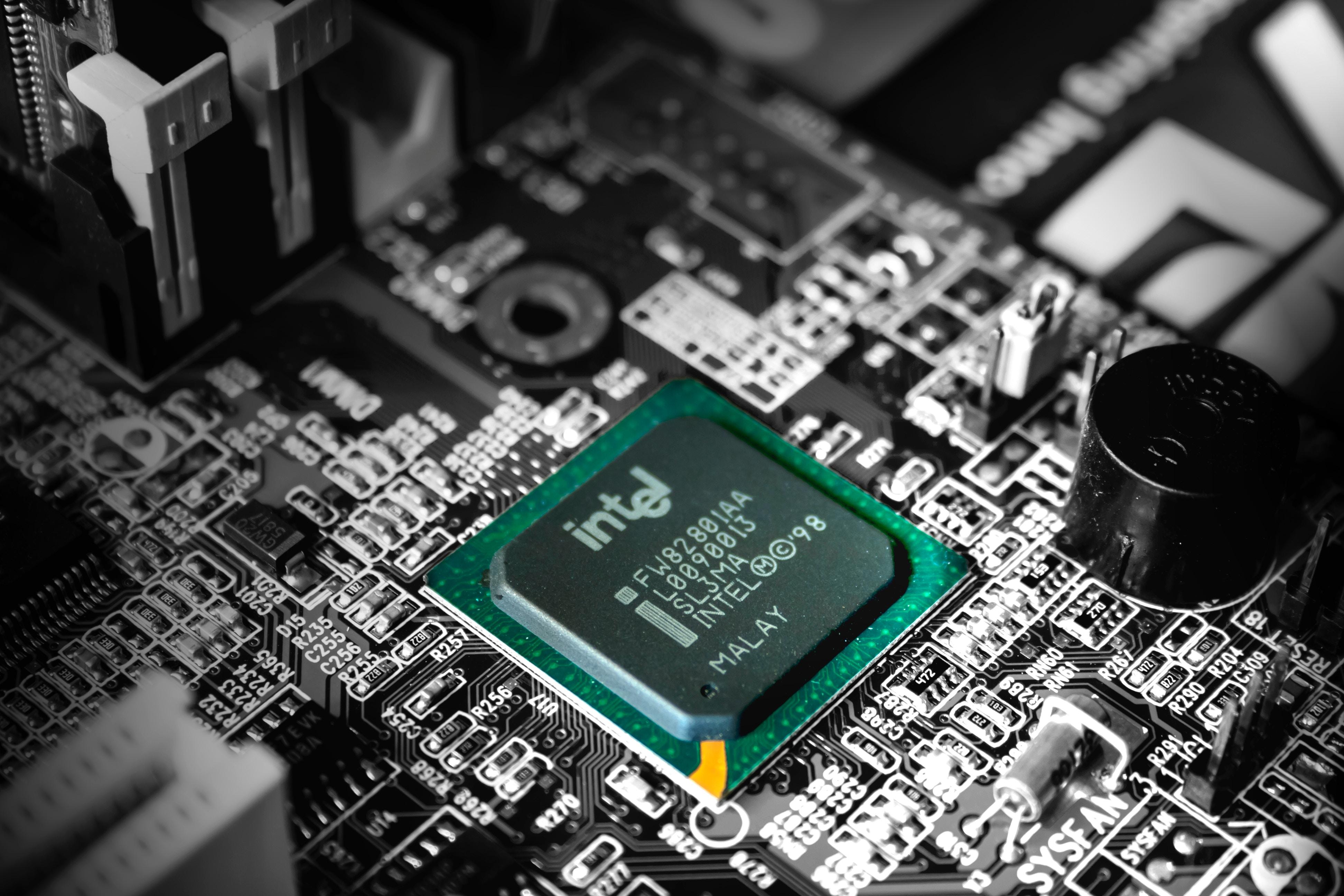 Will AMD or Intel Gain Mobile and Server Market Share?
By Puja Tayal

Aug. 21 2019, Updated 10:25 a.m. ET
Advanced Micro Devices (AMD) stock is popular among investors, as is evident from its 180% increase since January 2018. It's also a stock that's loved by traders given its high beta of 3.18. This figure indicates that the stock is 3.18 times more volatile than the market.
Investors are betting on AMD's mobile and server CPU market share gain from Intel (INTC). On the other hand, traders are betting on its new CPU (central processing unit) and GPU (graphics processing unit) launches. AMD and Intel are the only two players in the x86 CPU market.
Article continues below advertisement
According to Mercury Research data reported by Tom's Hardware, AMD's x86 CPU market share rose by 1.5 percentage points sequentially and YoY (year-over-year) to 17.1% in the second quarter of 2019. The growth largely came from AMD's market share gain in mobile PC and server processors. Its desktop CPU share was sequentially flat but up by 4.8 percentage points YoY.
Mobile CPU market share
The laptop and notebook market is the fastest-growing segment in the PC space. This market is where Intel is focusing its PC resources. Its first product built on the 10 nm (nanometer) node was the Ice Lake mobile CPU. Many analysts believe that it won't launch a desktop CPU on the 10 nm node and will instead delay to the 10 nm+ node.
AMD's x86 mobile CPU market share rose to 14.1% in the second quarter from 8.8% last year and 14.1% in the previous quarter. This growth was driven by the strong ramp-up of its Ryzen 5 3500U and Ryzen 7 3500U CPUs in the first half. AMD also expanded its entry-level CPU offering with Stoney Ridge and Carizzo-L cores inside Google Chromebooks and other low-end laptops. In comparison, Intel suffered from a CPU supply shortage.
Article continues below advertisement
AMD's new CPUs combined with Intel's supply shortage helped the former gain market share from the latter in the last two quarters. However, things likely won't be the same in the third quarter. Intel has addressed its supply issues and has launched its 10 nm Ice Lake mobile CPUs. On the other hand, AMD has yet to launch its 7 nm Ryzen Mobile CPUs. The development should give Intel an edge over AMD in the notebook space and help it regain lost market share in the third quarter.
Server CPU market share
While AMD may lag behind Intel in mobile CPU technology, it overtook Intel in the server CPU space with its 7 nm EPYC Rome CPU. AMD is focused on gaining server CPU market share from Intel. According to CEO Lisa Su, the company has achieved a mid-single-digit market share. It aims to achieve a double-digit market share in the next 12–15 months.
Mercury Research's data showed that AMD's x86 server CPU share rose to 3.4% in the second quarter from 2.9% in the previous quarter and 1.4% last year. AMD gained a 2% market share with the help of the growing adoption of its EPYC Naples CPU amid the supply shortage at Intel. In the second quarter, Intel's server CPU unit sales fell 12% YoY, while AMD's rose due to initial shipments of its 7 nm EPYC Rome CPUs before its launch on August 7.
AMD's targets differ from Mercury Research's data. Mercury Research's data comprises all x86 server-class CPUs, including those used for networking and storage. AMD's target is based on IDC's estimate for the single and dual socket market, which only includes traditional servers.
Article continues below advertisement
EPYC Rome to accelerate AMD's server CPU market share
On the other hand, Intel is unlikely to launch its 10 nm server CPUs before 2020. This six- to 12-month technology lead and better substitute for hyperscalers allows AMD the opportunity to boost its server CPU market share. The data center market is currently weak amid the US-China trade war. However, AMD's server revenue is growing as it takes market share away from Intel. Some analysts expect AMD's server CPU market share to reach as high as 15% by the end of 2020.