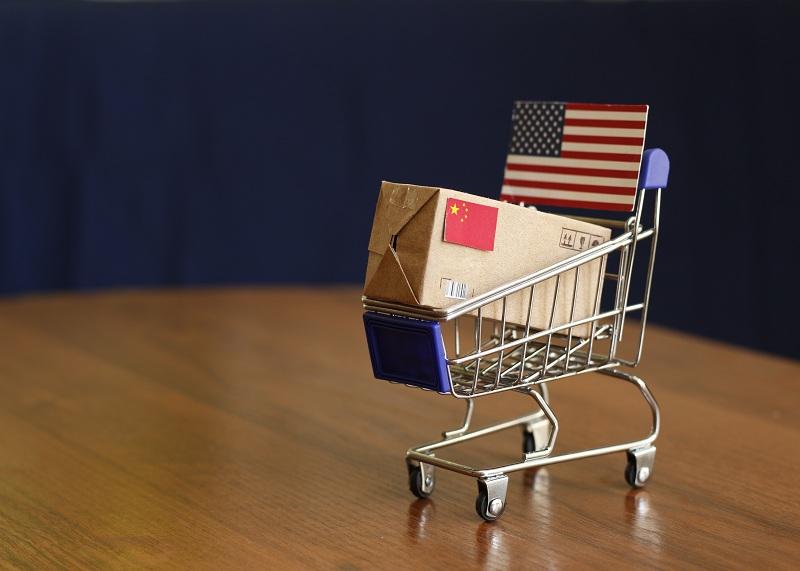 US-China Trade War: Chip Stocks Recover after Trump Tweet
By Neha Gupta

Aug. 26 2019, Published 2:43 p.m. ET
The US-China trade war escalated over the weekend as both countries dialed up the intensity of the dual tariff war. On Friday, China stated that it would impose tariffs on $75 billion worth of American goods entering its country. China's latest tariffs are in response to America's plans to hit $300 billion worth of its goods with import tariffs starting in September.
In a series of tweets on Friday, President Donald Trump stated, "Our great American companies are hereby ordered to immediately start looking for an alternative to China, including bringing your companies HOME and making your products in the USA."
This latest volley in the escalating US-China trade war greatly affected America's chip companies. Shares of Advanced Micro Devices (AMD) fell 7.4% on Friday. Broadcom (AVGO) dropped 5.39%, and NVIDIA (NVDA) declined 5.27% on Friday. Qualcomm (QCOM) retreated 4.71%, and Intel (INTC) fell 3.89%.
Article continues below advertisement
US chip companies massively exposed to China
These chip companies rely heavily on the Chinese market. For example, AMD generates about 26% of its annual revenue from China, according to Goldman Sachs figures reported by CNBC in March 2018. AMD generated revenue of $6.5 billion in 2018. According to Goldman Sachs' estimate, the company reached about $1.7 billion in sales in China in 2018.
Qualcomm derives as much as 69% of its revenue from China, and NVIDIA draws 56% of its revenue from China. Broadcom looks to China for 54% of its revenue, while Intel generates 40% of its revenue from the country.
With such massive exposure to China, we believe that Friday's escalation of the US-China trade war rattled these companies' shareholders, sparking the selloff.
US-China talks continue
However, many of these chip stocks were trending up early today after Trump tweeted that talks to resolve the trade dispute between the US and China would continue.
AMD recently unveiled a slate of new chips for its data center and gaming markets. Early this month, AMD unveiled its EPYC Rome server processor for its data center market. AMD touts its new EPYC processor as being faster and less costly than a comparable chip from Intel.
We believe that AMD is counting on demand from China for the success of its new EPYC processor. Chinese companies such as Alibaba are building more data centers around the world to expand their cloud computing capacity.