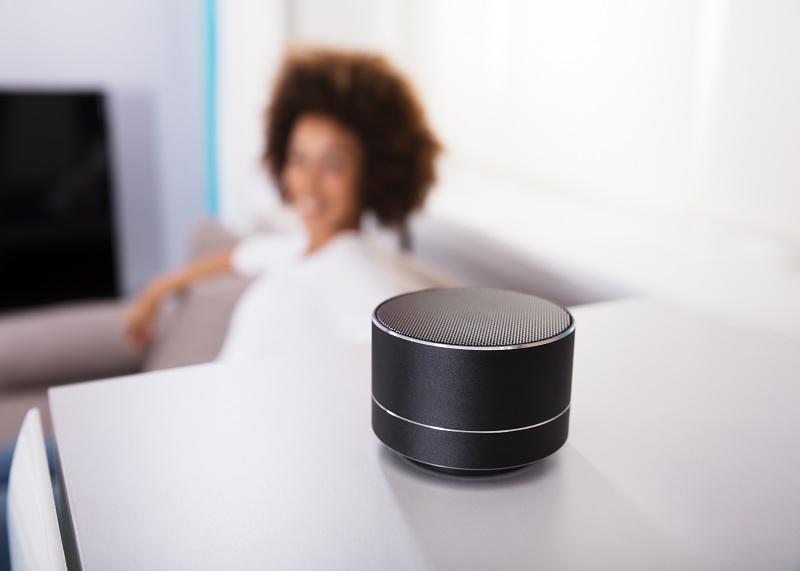 Smart Speaker War: How Nest Mini Could Change the Game for Google
By Ruchi Gupta

Aug. 22 2019, Updated 6:36 p.m. ET
Google reportedly plans to launch a new smart speaker device to be called Nest Mini. Google could launch the new smart speaker alongside other hardware products at its annual hardware event this fall. Last year, Google (GOOGL) held its annual Made by Google hardware event in October.
The Nest Mini speaker would succeed Home Mini, Google's current small-size smart speaker that debuted in 2017. Unlike Home Mini, Nest Mini would come with a built-in wall mount and would feature sound and volume improvements. Nest Mini's pricing details are currently unknown. However, Home Mini goes for $49.
Article continues below advertisement
In addition to Nest Mini, Google is preparing to introduce a larger smart speaker called Nest Hub Max. The Nest Hub Max smart speaker comes with a 10-inch screen, and it's expected to go on sale in the United States and select international markets on September 9. Nest Hub Max could cost $229 in the US.
Amazon dominates smart speaker scene
Presently, Amazon (AMZN) controls the lion's share of the global smart speaker market, and Google ranks second. Amazon shipped 6.6 million units of its Echo smart speakers during the second quarter and captured a 21.9% share of the market.
Google shipped 5.6 million smart speakers in the second quarter to capture an 18.5% share of the global market. Baidu (BIDU) came in third after shipping 4.7 million smart speakers and posting a 15.3% market share.
Article continues below advertisement
Alibaba (BABA) ranked fourth, and Xiaomi ranked fifth with 14.1% and 11.1%, respectively, of the global smart speaker market. Chinese companies like Baidu are doing well in smart speaker business because of strong demand in their domestic market. The smart speaker market in China expanded more than 500% year-over-year in the first quarter of this year.
Nest Mini and Nest Hub Max to broaden Google smart speaker portfolio
Although Chinese companies may have some home-court advantage, Amazon leads overall. Amazon's primary differentiator in the smart speaker market is that it boasts a broader product variety at different price points. So, Amazon's smart speaker portfolio caters to a wide range of consumers.
In light of this, we believe the launch of Nest Mini and Nest Hub Max could be a game-changer for Google. With these two new smart speakers coming to market, Google would broaden the selection for its customers and narrow the distance with rival Amazon.
The smart speaker market presents an attractive revenue opportunity for Google and its peers. The global smart speaker market generated $4.4 billion of revenue in 2017, which Allied Market Research believes could grow to $23.3 billion in 2025.
Also pursuing this revenue opportunity are Facebook and Yandex, which market their respective smart speakers, Portal and YandexStation. Yandex is the top Internet search provider in the Russian-speaking world.