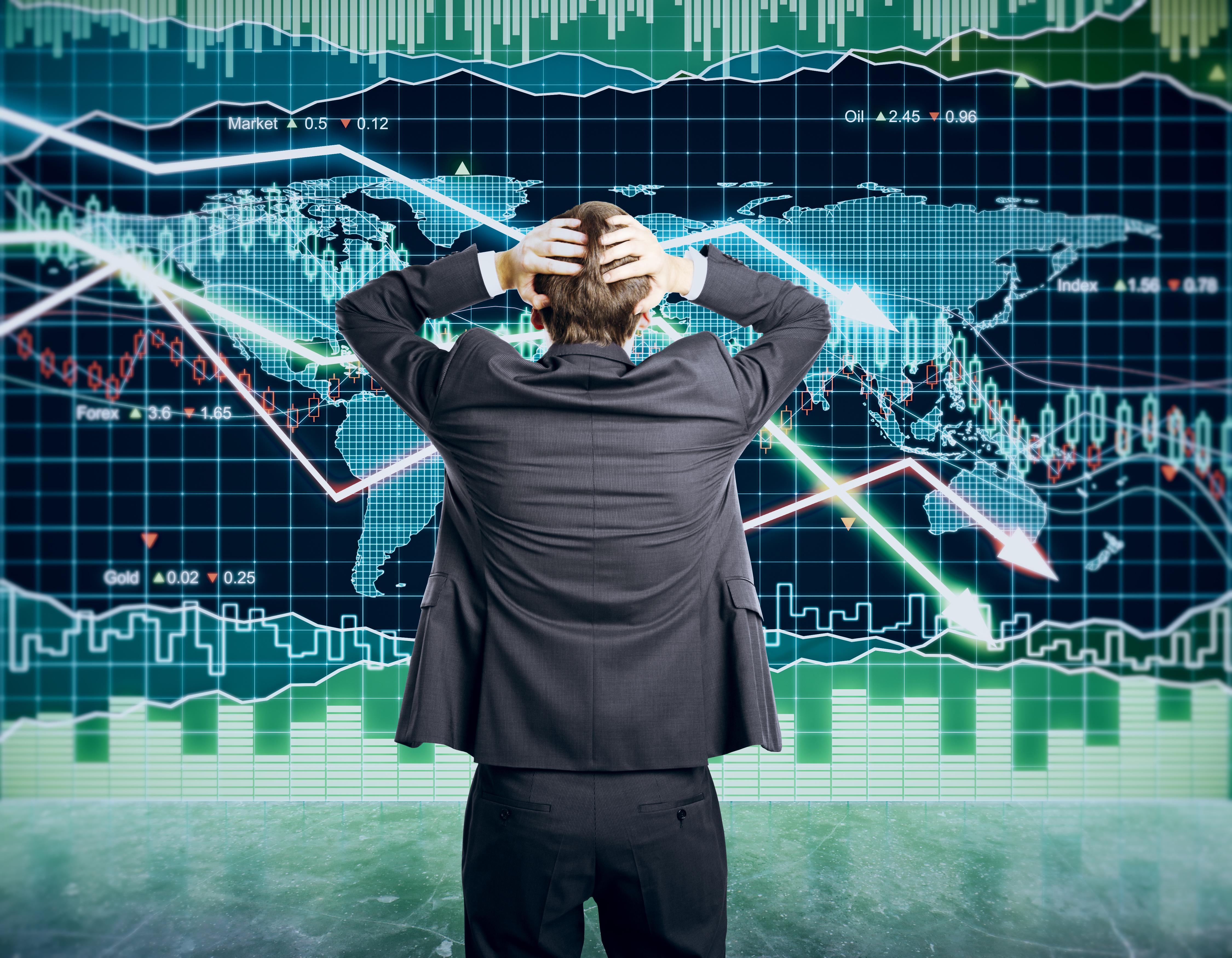 NetApp Stock Plunges on Preliminary Results
By Adam Rogers

Aug. 3 2019, Updated 11:03 a.m. ET
NetApp's (NTAP) shares have fallen 21.3% in the last two trading days. The data storage company's stock fell over 20.0% yesterday after the company announced preliminary results for its first quarter of fiscal 2020, with the company's year ending in April. It also revised its full-year guidance on August 2, 2019.
Article continues below advertisement
Shares fall over 20.0% this month
NetApp forecast revenue between $1.22 billion and $1.23 billion in the first quarter, a fall of 17.0% year-over-year. After adjusting for ELAs (enterprise software license agreements), the company's revenue is forecast to decline by 12.0% year-over-year. The company has estimated adjusted EPS (earnings per share) between $0.55 and $0.60. Earlier, NetApp had forecast sales between $1.31 billion and $1.46 billion with EPS between $0.78 and $0.86 in the first quarter.
For fiscal 2020, NetApp estimates sales to fall between 5.0% and 10.0% year-over-year. During NetApp's last earnings call, it estimated sales to grow by single digits in 2020.
Analysts are optimistic about Q1 2020 sales
Wall Street analysts estimate NetApp to post sales of $1.38 billion in the first quarter of fiscal 2020 this October. This would be a decline of 6.3% year-over-year compared to sales of $1.47 billion in the first quarter of fiscal 2019. Analysts also expected earnings to fall by 21.1% to $0.82 in the first quarter. NetApp's earnings are now expected to fall by a significant 44.2% in the first quarter.
Analysts had forecast its sales to grow by 1.6% year-over-year to $6.24 billion in 2020. NetApp's earnings were anticipated to rise by 7.7% as well. However, the company's press release yesterday was far from encouraging, resulting in a massive share price decline.
Article continues below advertisement
NetApp CEO still hopeful
The company attributed the revised guidance to lower technology spending. NetApp's CEO George Kurian stated, "While we are disappointed that our preliminary results for the first quarter are lower than we had previously anticipated, we remain confident in our long-term strategy and the health of our business model. Our customer conversations indicate that our hybrid multi-cloud portfolio of solutions is the right one. We believe we can return to growth over time by prudently reallocating investments to expand sales coverage and accelerate our participation in the growing Private Cloud and Cloud Data Services markets."
NetApp's lower guidance impacted the stock price of peer companies as well. Shares of Cisco Systems (CSCO), Dell Technologies Class V (DVMT), Hewlett Packard Enterprise (HPE), VMware (VMW), and Box (BOX) fell 4.0%, 9.2%, 6.2%, 8.3%, and 3.4% respectively.
NetApp's stock is down 48% since September 2018
NetApp investors had an optimistic run from the start of 2016 to September 2018. The company's shares returned a staggering 310.0% in that period. However, the stock has since fallen 48.0%. In the fourth quarter of fiscal 2019, the company's results disappointed investors as the company faced execution issues coupled with currency fluctuations. However, this pullback provides an interesting opportunity for investors. NetApp shares are trading at a forward price to earnings multiple of 8.5 times.
While the company is grappling with a revenue and earnings decline this fiscal, its fundamentals remain strong. NetApp will most likely return to revenue growth in 2021. The company has high operating leverage, which will mean earnings expansion will far outpace revenue growth. Further, NetApp also has a dividend yield of 4.2% and has increased its dividends in the last five consecutive years.
This suggests that, while the stock is likely to experience short-term fluctuations, it is a bargain buy for investors at the current price. NetApp will release its first-quarter results on August 14.