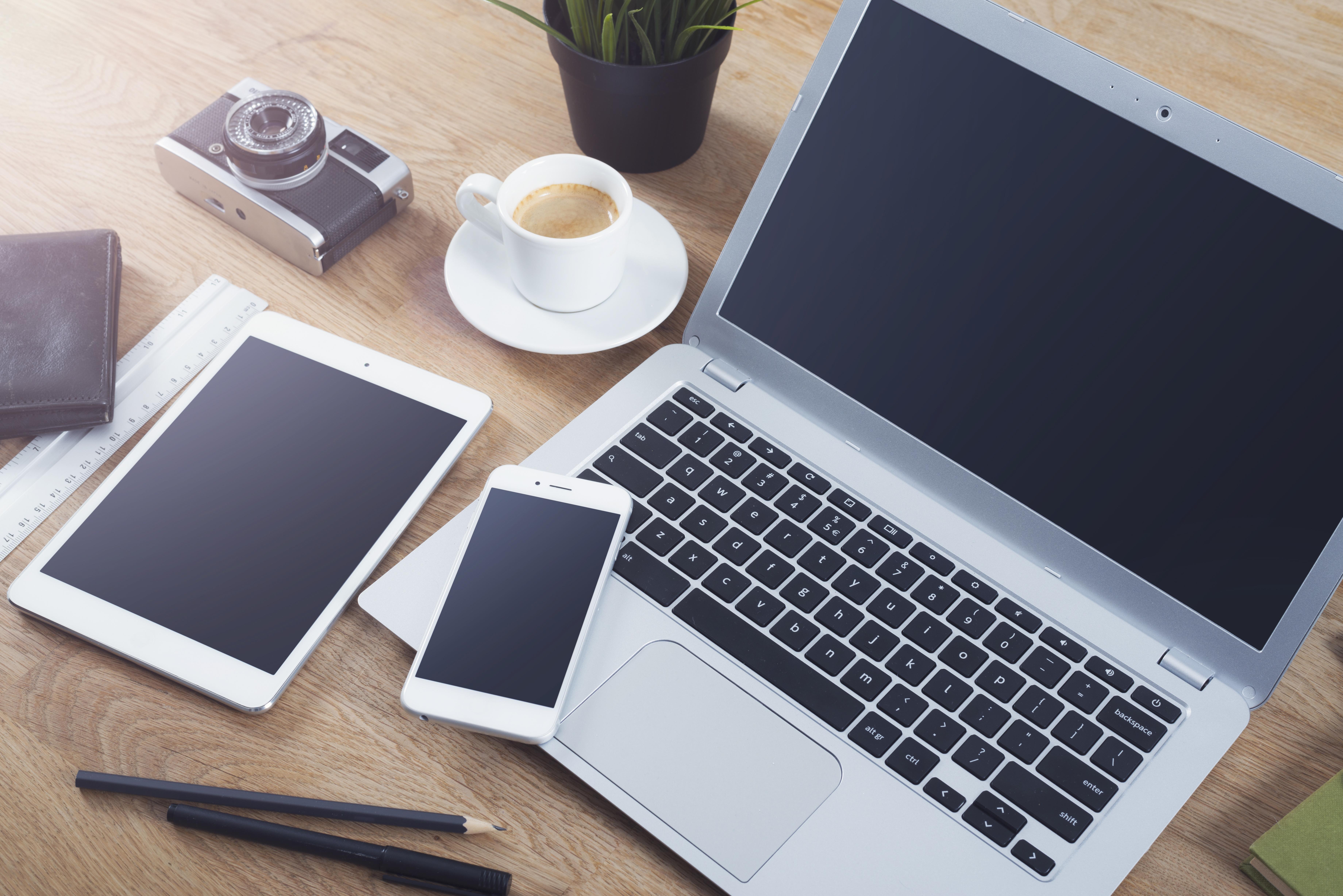 MacBook Pro: More Airlines Banned Apple's Laptop
By Maitali Ramkumar

Aug. 29 2019, Published 10:26 a.m. ET
More airlines banned Apple's MacBook Pro laptop. Apple (AAPL) is one of the leading computer makers. The batteries might be faulty. According to ZDNet, Qantas Airways has banned some MacBook Pro laptops from checked-in baggage. Virgin Australia prohibited all Apple MacBooks in checked-in baggage. Earlier, Singapore Airlines and Thai Airways banned defective models, according to media reports.
According to ZDNet, a Qantas Airways spokesperson said, "Until further notice, all 15-inch Apple MacBook Pros must be carried in cabin baggage and switched off for flight following a recall notice issued by Apple."
Article continues below advertisement
What's the issue with Apple's MacBook Pro?
The issue started when Apple recalled its 15-inch MacBook Pro sold between September 2015 and February 2017. The company said, "the battery may overheat and pose a fire safety risk." To learn more, read Apple Reports 15-Inch MacBook Pros May Have a Faulty Battery.
Airline regulators in the US and Europe have advised that passengers don't carry Apple's recalled MacBook Pro. On July 10, the FAA tweeted, "#RECALL ALERT: The #FAA reminds passengers that recalled #batteries do not fly. Avoid carrying #recalled batteries when flying until repaired/replaced per manufacturer instructions."
The EASA said, "Following a further recall of portable electronic devices due to issues with batteries, the European Union Aviation Safety Agency (EASA) wishes to remind aircraft operators from EASA member states and foreign operators flying into, within or out of Europe to implement its Safety Information Bulletin SIB 2017-01." The EASA's Safety Information Bulletin said that aircraft can't transport recalled batteries as cargo.
The DGCA (Directorate General of Civil Aviation), India's aviation regulator, banned the MacBook Pro models from being carried in hand or as checked-in baggage.
Article continues below advertisement
Banned MacBooks could hurt Apple's reputation
While some airlines started banning the affected MacBook Pro, other airlines banned all of Apple's laptops. The bans could impact Apple's brand reputation.
Globally, Apple has a solid reputation for safe and premium products. According to ACSI (American Customer Satisfaction Index), "Apple's iPhone X, iPhone 8 Plus, and iPhone SE all score 83." The score places Apple as the second-best on customer satisfaction levels. According to Forbes, Apple is the most valuable brand in 2019. The company's brand value has risen 12% in one year to $206 billion.
Apple's Mac sales rose 10.7% to $5.8 billion in the third quarter. In the earnings press release, Apple's CEO, Tim Cook, said, "This was our biggest June quarter ever — driven by all-time record revenue from Services, accelerating growth from Wearables, strong performance from iPad and Mac and significant improvement in iPhone trends."
Apple's revenues grew 1% to $53.8 billion in the third quarter. The company also posted better-than-expected earnings. The Americas and Europe were Apple's two biggest markets.
Apple stock compared to its peers
Apple stock has risen 30.3% year-to-date. However, the stock has fallen 3.5% in August. Other tech stocks have fallen in August. Rising trade tension between the US and China caused the stock to fall.
With lower-than-expected second-quarter earnings, Amazon (AMZN) has fallen 5.5% month-to-date. Facebook (FB), Alphabet (GOOGL), and Twitter (TWTR) have fallen 6.4%, 3.6%, and 1.5%, respectively. Facebook and Twitter's revenues beat the estimates. Alphabet's EPS also beat analysts' estimate.