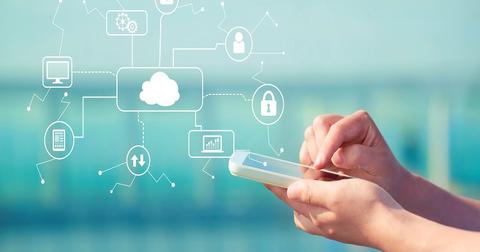 Hire by Google Slated to Shut Down in September 2020
By Neha Gupta

Updated
Google (GOOGL) plans to shut down its cloud-based job recruitment tool, Hire by Google, in September 2020. Human resources departments used this tool, which was launched in 2017, to simplify the employment process.
Article continues below advertisement
Hire by Google costs $200–$400 per month
Google plans to officially sunset Hire by Google on September 1, 2020. Some Hire customers are mourning its imminent demise, as reflected in a variety of tweets.
Google's announcement stated that although it was a difficult decision to close Hire by Google, the company would be able to focus its resources on other products in its cloud computing unit.
Hire by Google was designed for the human resources departments of small and medium companies. Hire costs $200–$400 per month, with the pricing structure scaled to fit the size of the company.
Google aiming for more cloud market share
Although the company stated that Hire had been a successful product, the company's announcement indicated that Hire by Google didn't mesh with its central focus for its cloud computing business.
Presently, Google controls an 8.0% share of the global cloud computing market, according to Synergy Research's July 26 estimates. GOOGL has been gaining ground in this market, and it has overtaken IBM (IBM) to become the third-largest cloud company in the world.
However, Google still falls far behind market leaders Amazon (AMZN) and Microsoft (MSFT), which control 33% and 16% of the global cloud market, respectively.