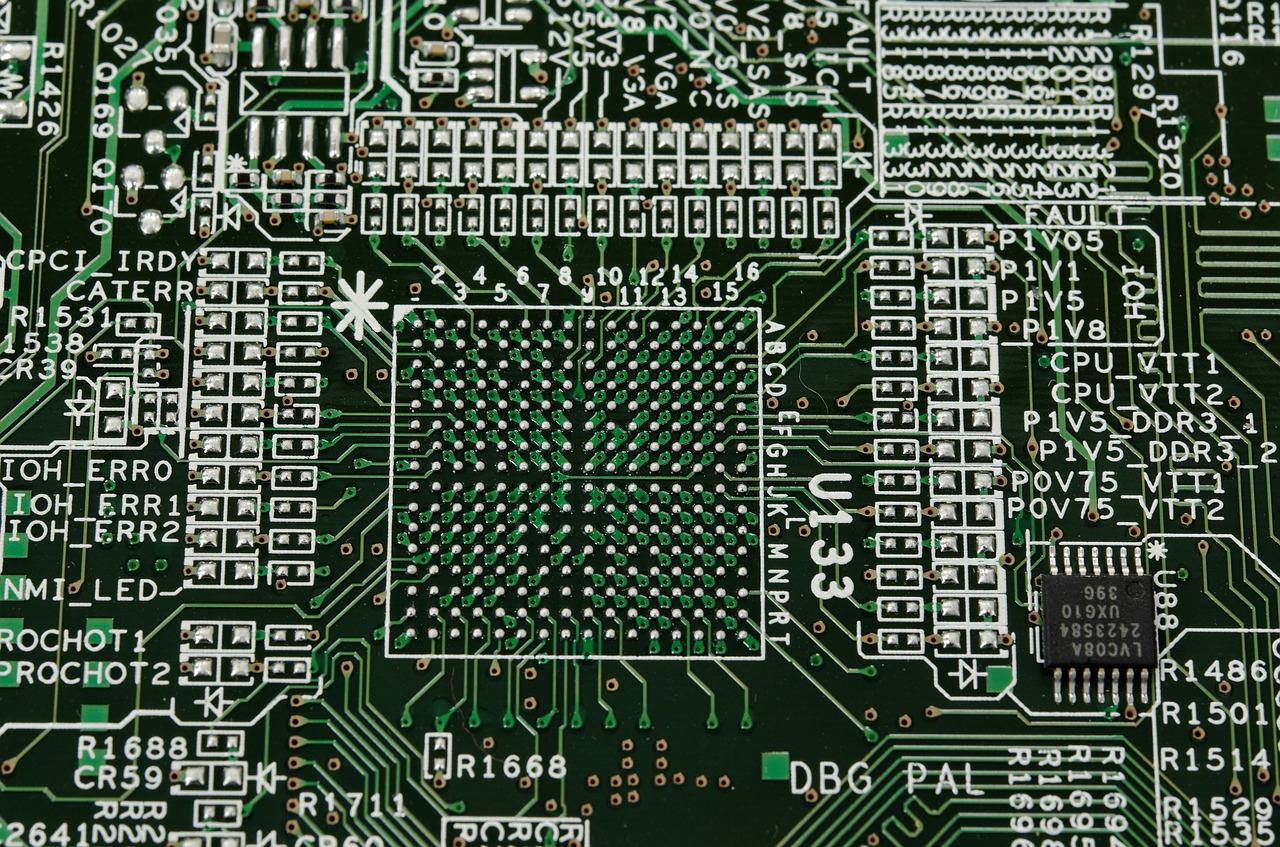 EPYC Rome Launch: Why AMD Stock Rose 16%
By Puja Tayal

Aug. 9 2019, Published 10:43 a.m. ET
This year is the 50th anniversary for Advanced Micro Devices (AMD) and Intel (INTC). After all of these years, the companies are still rivals. We'll discuss why AMD stock rose 16% after the EPYC Rome launch.
Article continues below advertisement
Life begins at 50 for AMD
Intel has dominated the CPU (central processing unit) market for 50 years. However, AMD overtook the giant in its own race. AMD is the best performing semiconductor stock in 2019. The stock has risen 84% year-to-date. On Thursday, the stock rose 16.2%. The company made history by beating Intel in the server CPU space. On Wednesday, AMD launched the industry's first 7nm (nanometer) server CPU EPYC Rome.
The launch wasn't a surprise. AMD's CEO, Lisa Su, informed investors about the launch and the initial success of EPYC Rome during the second-quarter earnings call. In AMD EPYC Rome Launch Could Help Investor Optimism, we expected mid-single-digit growth in AMD stock. So, what drove the stock above 16% in just one day?
Article continues below advertisement
AMD progresses in the server CPU space
The EPYC Rome launch confirmed that AMD passed Intel in the process node technology due to TSMC's 7nm node. Investors and customers had their doubts about AMD's product roadmap. In the past, the company failed with Opteron. Back in 2006, AMD's Opteron offered better cost savings and additional scaling potential than Intel's CPUs. At that time, Intel was struggling with Prescott and Smithfield, which helped AMD's Opteron get more than 20% of the market share. However, Intel returned with powerful CPUs and left AMD with less than 1% market share. Since AMD lacked a product roadmap back then, it became a one-product wonder.
Intel isn't going to sit idle. The company will return with its 10nm server CPU next year. The company has also accelerated the development of its next-generation 7nm CPU, which it plans to launch in 2021.
Understanding the competition, Su focused on product execution. At the EPYC Rome launch, she provided an update on the EPYC roadmap. AMD completed the design of its third-generation EPYC Milan CPU, which will be built on Zen 3 architecture. The company has also started designing the fourth-generation EPYC Genoa CPU, which will be built on Zen 4 architecture.
AMD's progress on the EPYC roadmap reassures investors that history won't repeat itself. AMD is here to stay for a longer period. The company plans to compete toe-to-toe with Intel. The confidence drove AMD stock up 16%.
Article continues below advertisement
EPYC Rome has a strong ecosystem of partners
Despite limited resources, AMD competed with Intel and managed to survive. Compared to AMD, Intel has 20x the research and development budget and marketing resources. Intel even develops its own products. The company doesn't rely on a third-party foundry like TSMC. Intel already dominates the server CPU market with a 97% share. AMD will need a strong ecosystem to compete with Intel.
At the launch event, AMD disclosed that over 60 partners have signed up for EPYC Rome. The ecosystem is diverse with a wide range of end consumers, original equipment and design manufacturers, independent software and hardware vendors, and cloud service providers. Some old names that used the first-generation EPYC Naples popped up like Microsoft Azure, Dell, Lenovo, Micron, Xilinx, and VMware. Adding Google (GOOG) and Twitter (TWTR) was a surprise.
EPYC Rome secures design wins from Google and Twitter
At the end of July, there was a rumor that Google would use AMD's server CPUs. The rumor turned out to be true. Google uses AMD EPYC Rome internally. Google plans to use EPYC Rome on the Google Cloud Platform next year. Adding Google puts five of the big seven cloud companies in AMD's customer base. AMD already serves Microsoft, Amazon, Tencent, and Baidu. Facebook and Alibaba are the only companies left.
Article continues below advertisement
Why is there so much fuss about Google using EPYC Rome? Google will go big if it sees better value in price-to-performance. Google was the largest Opteron customer back in 2006 when AMD commanded more than 20% server CPU market share. After Opteron fell, Google only used Intel's server CPUs. Investors are optimistic that AMD can achieve double-digit market share by the end of 2020.
Twitter is another big win for EPYC Rome. During the second-quarter earnings call, Su stated that large data center customers want a better total cost of ownership than price. Her statement proved to be true with the Twitter deal. Twitter stated that Rome's high power efficiency reduced its data center infrastructure cost 25%.
AMD isn't the underdog in the server CPU market
Analysts' opinions also influence a company's stock. Many analysts went bullish on AMD after attending the EPYC Rome launch event. According to Business Insider, Rosenblatt Securities analyst Hans Mosesmann thinks that the launch delivers a more-than-expected performance improvement from generation-to-generation. He compared AMD's Rome with Intel's Cascade Lake. He found that while Intel still has the fastest clock speed, AMD beat it in performance value by 2.5x to 4.0x. As we learned before, data centers look for better performance value. Mosesmann set a target price of $42 for AMD.
Article continues below advertisement
In an article on Forbes, Patrick Moorhead, Moor Insights & Strategy's founder and a former AMD employee, wrote bullish comments on EPYC Rome. He expects AMD to gain ~10% server CPU market share with cloud companies' growing adoption of EPYC Rome, high-performance computing, and enterprises. According to Mercury Research, AMD gained 3% server CPU market share with the help of EPYC Naples.
Conclusion
AMD proved its strength with the EPYC launch. However, the battle has just started. Intel will launch its 10nm server CPU in mid-2020. AMD has to maximize the technology lead and gain as much market share as possible. At the same time, the company has to focus on product execution to stay in the data center market.