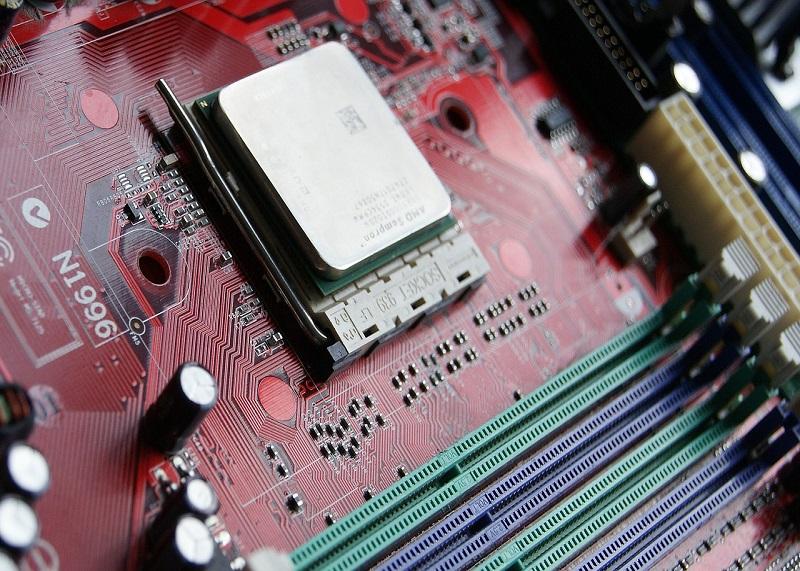 AMD Stock Rose Due to Earnings and EPYC Processor Boost
By Neha Gupta

Aug. 9 2019, Published 7:38 a.m. ET
American Micro Devices (AMD) stock rose after coming under pressure at the end of July.
Article continues below advertisement
AMD stock rose
A solid second-quarter earnings report strengthened AMD stock's sentiments and prospects in the market. The stock has risen by more than 15% since the beginning of August. Investors noticed the company's growing processor business.
Renewed investor interest in AMD stock stems from an impressive second-quarter earnings report, which met analysts' expectations. The company reported an EPS of 8 cents, which was in line with analysts' expectations. The revenues rose sequentially to $1.53 billion—above analysts' estimates of $1.52 billion. However, the revenues fell 13% compared to the second quarter of 2018.  
AMD stock's impressive run in recent weeks stems from analysts' positive ratings. Analysts are still bullish about the stock's prospects following the unveiling of the second-generation server chip—Epyc 2. The new chips continue to garner positive reviews. There's growing optimism that AMD will bolster its market share in the industry.
Article continues below advertisement
Expanding data center customers and partner ecosystem
The new chips, known by the code name "Rome," will likely strengthen AMD's foothold on data centers. Currently, the chips are rated as the highest-performing chips under the X86-processor grade. The fact that AMD has already secured deals with Twitter (TWTR) and Google (GOOGL) underscores Epyc 2's potential in the industry. Microsoft (MSFT), VMware (VMW), and Dell Technologies (DELL) are also interested in using the new chipsets.
Epyc 2 chips should strengthen AMD's competition as it battles for market share against Intel (INTC) and Nvidia (NVDA) in powering data centers and servers. A 97% improved performance compared to Intel's Xeon processor makes Epyc 2 ideal for powering data centers and servers. AMD resorted to competitive pricing. The company wants to attract more customers to the new chipsets.
Article continues below advertisement
AMD stock outlook
AMD stock is one of the best-performing semiconductor stocks, according to CNBC. A more than 60% rally since the beginning of the year underscores growing market sentiments about long-term prospects. Going forward, AMD's performance will mainly depend on its ability to gain traction in the server market with its new server chips.
Currently, ten equity firms rate the stock as a "buy," while nine firms maintain a "hold" rating. The mixed ratings stem from the company issuing its third-quarter guidance. Overall, the guidance didn't meet the expectations.
AMD expects $1.8 billion in revenues compared to analysts' expectation of $1.94 billion. The lower 2019 sales growth numbers might not sit well with the market. The company has also warned that its semi-custom business, which produces gaming console chips, will likely perform poorly compared to the previous year.