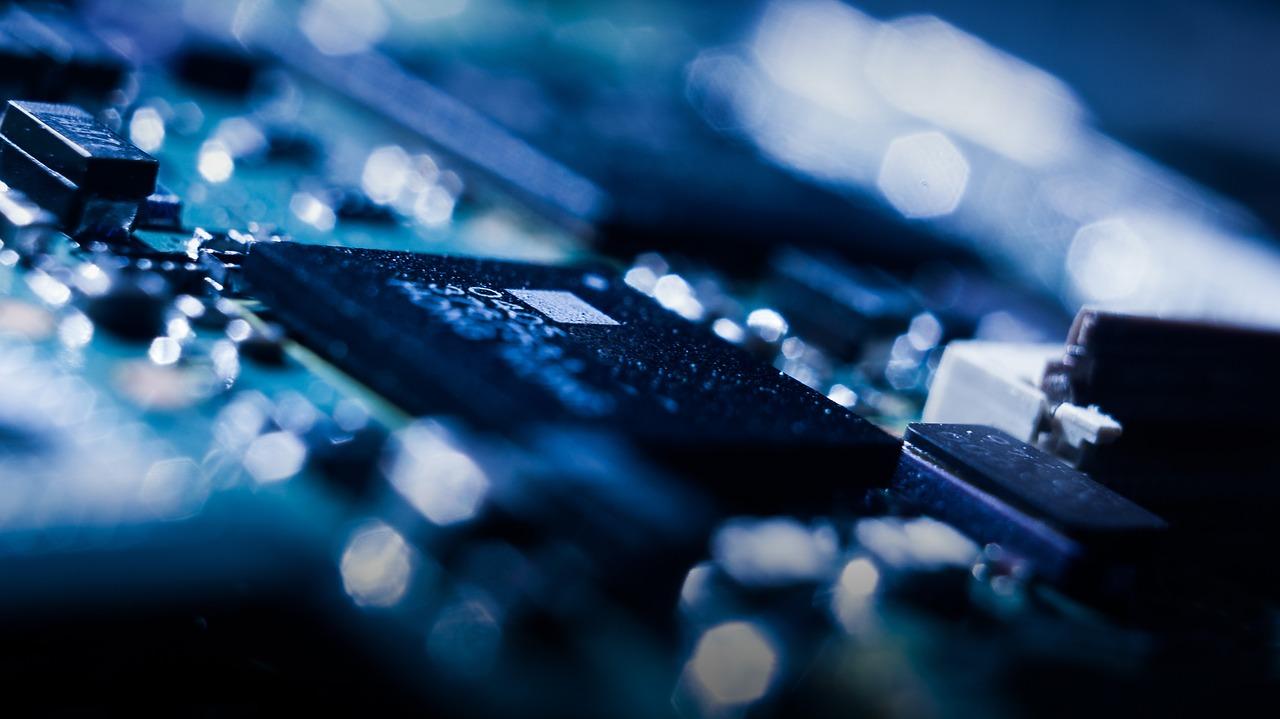 AMD EPYC Rome Cheaper, More Powerful than Intel CPU
By Puja Tayal

Aug. 23 2019, Updated 3:49 p.m. ET
Advanced Micro Devices (AMD) stock hit a new 13-year high on August 8, a day after AMD launched its 7-nm (nanometer) EPYC Rome CPU. The stock's momentum comes from AMD's server CPU business, which got new life in 2017 with the first-generation EPYC Naples. AMD gained 3.2% server CPU market share at the end of 2018 because of the EPYC Naples.
The company's looking to gain market share by delivering competing CPUs at lower prices. The EPYC Rome has helped AMD outperform Intel's (INTC) Xeon Cascade Lake Platinum 8280 in performance. Plus, AMD's CPU costs $3,000 less. So how can AMD offer competitive CPUs at such low prices and still profit?
Article continues below advertisement
How can AMD afford server CPUs at lower prices than Intel? 
Eagle Point Global Managing Partner Keith Hwang, in an article published by Barron's, explained the cost advantages of AMD's chiplet strategy. For years, Intel built sever CPUs using a monolithic die approach. In this method, Intel's 28-core Skylake server chip translated into a 698 mm die. A larger die size means fewer dies—78, to be precise—produced on a 300 mm wafer. Moreover, Skylake requires a separate Northbridge chip on motherboards to support server CPUs. So customers have to shell out money for the Skylake and a supporting motherboard, adding to their costs.
Article continues below advertisement
Manufacturing yield: Monolithic die versus chiplet
Manufacturing efficiency is all about yield. For semiconductors, analysts calculate yield using three elements:
Manufacturing defects per wafer.
The location of wafer defects.
Die area.
A larger die size reduces the number of dies manufactured per wafer. So even a single defective die can increase defects per wafer.
AMD aims to build competitive products at a lower cost. Its chiplet strategy connects multiple smaller 70mm die server chips on an input/output chip. The EPYC Rome server CPU packages eight chiplets of eight cores each, resulting in a total 64 cores. A smaller die size means more dies on the 300mm wafer, minimizing defects per wafer. This strategy has improved AMD's yield and translated into cost savings. Plus, AMD chips don't require a separate Northbridge chip, saving consumer costs.
Keith Hwang calculated the yield difference between AMD and Intel using an industry model. In best-case defect densities, AMD's chiplet approach achieved 90% yields. Meanwhile, Intel's monolithic die approach achieved 30%–40% yields. The higher the yield, the lower the manufacturing costs. The yield gap between Intel and AMD shows that AMD has a significant cost advantage over Intel.
Keith Hwang estimates that one good Skylake server CPU costs Intel ~$162, considering the 14nm manufacturing node and its large die size. On the other hand, one good EPYC Rome server CPU costs AMD ~$108, considering the 7nm node and smaller die size. AMD's cost also includes the margin that TSMC charges AMD for manufacturing. This significant cost difference has helped AMD offer a more powerful CPU with higher cores at cheaper prices.
Article continues below advertisement
AMD CPU technology and EPYC Rome cost advantage translate into strong earnings
So now you understand the technicals, but why should investors care about all this information? At the end of the day, you're interested in profits. And there are two ways to earn a profit.
Reduce costs.
AMD's improving its profit margins by reducing costs and increasing volume shipments of the EPYC Rome. On most of its earnings calls, AMD management has stated that Ryzen and EPYC CPUs earn more than 50% gross margins—above the company's average of 41%. AMD is looking to improve its margins by increasing its mix of higher-margin EPYC CPUs.
But can AMD sell EPYC server CPUs in desired volumes in this weak demand environment? My answer is yes. AMD can increase its EPYC sales by taking market share from Intel, which is still stuck with 14nm CPUs. Back in 2005, customers welcomed AMD's dual-core Opteron CPU for two main reasons:
The Opteron was a highly competitive server chip in terms of price and performance.
Customers needed a strong competitor to reduce Intel's monopoly, which gave Intel the power to charge high prices.
These two factors will keep driving the adoption of the EPYC Rome as well. Early signs of the EPYC Rome's success were visible in AMD's Q2 earnings. AMD's Enterprise, Embedded, and Semi-Custom revenue rose 34% sequentially due to EPYC Rome shipments to major cloud companies and original equipment manufacturers. Large cloud companies like Amazon and Google have already adopted the EPYC Rome. Plus, AMD also secured a contract to power the Frontier supercomputer. More and more cloud customers are using the EPYC Rome because it offers better performance at a lower cost.
So, while AMD is reporting sequential growth in server CPU volumes, Intel is reporting sequential declines. This difference proves that AMD's EPYC Rome will sell despite weak end demand.
Puja Tayal holds no position in AMD or INTC.