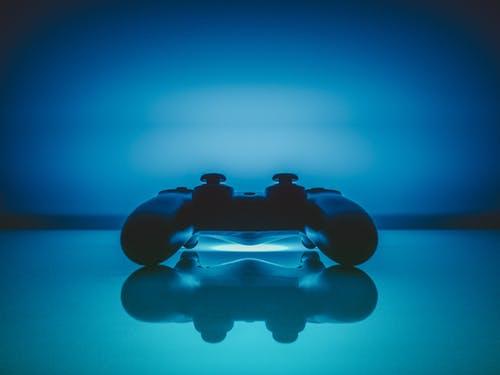 Zynga Counts on New Games as It Sells Headquarters Building
By Neha Gupta

Sep. 1 2020, Updated 11:42 a.m. ET
What will drive Zynga's growth in the second half?
Zynga (ZNGA) is counting on new games to drive its revenue growth in the second half of this year. In an interview with Bloomberg, Zynga CEO Frank Gibeau disclosed that the company has prepared several new games that it plans to release in the second half of the year. The executive went on to say that the new games coming to the market in the second half will be huge revenue growth drivers.
The second half of the year is typically Zynga's biggest selling period. In 2018, for instance, Zynga generated revenue of $907 million for the whole year, with more than 53% of that revenue generated in the back half of the year. Therefore, it is a big deal that Zynga plans to release new game products that it expects will stimulate its revenue growth in the second half of 2019.
Article continues below advertisement
Zynga outpaces its peers in revenue growth
Zynga's generated revenue of $265 million in the first quarter of 2019, representing an increase of 27% YoY. Glu Mobile (GLUU) and Take-Two Interactive Software (TTWO) recorded revenue growth of 18% and 20% YoY in the first quarter, respectively. Revenue fell 22% YoY at Electronic Arts (EA) in the first quarter.
The new games that Zynga has released this year include Tiny Royale, which the company released last month. Zynga released the game exclusively on Snapchat's gaming platform. In an attempt to broaden and diversify its revenue sources, Snap (SNAP) decided to build a gaming section called Snap Games right inside its Snapchat app. Snap partnered with Zynga to supply its game content for its Snap Games platform. Tencent (TCEHY), a large investor is Snap, is big in the game business. Therefore, Snap venturing into the space suggests the company is taking a page from one of its major backers and apparent mentor.
For Zynga, the partnership with Snap has opened another opportunity for it to expand the distribution and monetization of its game products. Snap makes money from its Snapchat app through advertising, so the games posted there will be monetized through commercials.
Why Zynga isn't scared of Google and Apple
Google (GOOGL) and Apple are gearing up to launch new game subscription services in the coming months as they pursue a bigger share of the gaming market. Google's game subscription service will be called Stadia and will allow people to stream games to play instead of having to download them, thereby eliminating the need for expensive gaming devices. Apple's Arcade game subscription service, on the other hand, will allow people to access top quality games that they can download to play on a range of devices, including television sets.
Article continues below advertisement
Although Google and Apple have deep pockets and can pose a serious competitive threat to smaller competitors like Zynga in the gaming market, Zynga isn't worried about their moves with game subscription services. Speaking with Bloomberg, Zynga CEO Frank Gibeau downplayed the threat posed by Google and Apple and went on to suggest that the gaming market is big enough to accommodate many successful providers. A research report from Newzoo shows that the global games market will generate $152.1 billion in revenue in 2019 and will grow to $196 billion in 2022. The global games market generated $138.7 billion in revenue in 2018 and has been expanding, as illustrated in the chart above.
Tencent dominates the games market
The global game market is currently dominated by Tencent, Sony (SNE), and Microsoft (MSFT), which generated $19.7 billion, $14.2 billion, and $9.8 billion in game revenue in 2018, respectively, according to Newzoo. Tencent recently bought Swedish game developer Sharkmob in an apparent attempt to tighten its grip on the game market.
Article continues below advertisement
Zynga points out its extensive audience reach
In addition to a huge and growing market that can support multiple successful vendors, the Zynga executive also pointed out the company's strengths such as its wide distribution. Zynga has partnerships with Facebook (FB) and Snap to distribute its games through their social platforms, giving it a massive audience reach. For example, Facebook's flagship social platform is used by more than 2.4 billion people worldwide. Snap's Snapchat platform is used by 190 million people, the majority of who are in North America.
Can offering paid subscriptions be a viable business for Zynga?
Zynga has considered boosting its revenue growth by introducing a subscription service that will require customers to pay a monthly fee to access some of its most popular games and unlock more extras. Zynga CEO Frank Gibeau, speaking to Bloomberg TV, said that offering subscriptions will provide a great way for Zynga customers to build strong relationships with their favorite games over time. The executive added that Zynga has identified a number of titles that it could monetize through paid subscriptions.
Article continues below advertisement
Zynga is best known for its free-to-play games, which it monetizes through advertising and other means. Selling paid subscriptions to its games would expand the company's monetization channels and possibly help the company accelerate its revenue growth. Zynga's revenue rose 27% year-over-year to $265 million in the first quarter, coming in above consensus estimates at $242 million. The first quarter revenue also topped Zynga's own internal revenue target for the quarter by $25 million.
Zynga is expecting to report revenue of $280 million for the second quarter, which ended last month. The company generated revenue of $217 million for the second quarter of 2018. Tightening competition for revenue in the gaming market is pushing providers like Zynga to explore new ways to make more money. Zynga made a loss of $129 million in the first quarter.
Article continues below advertisement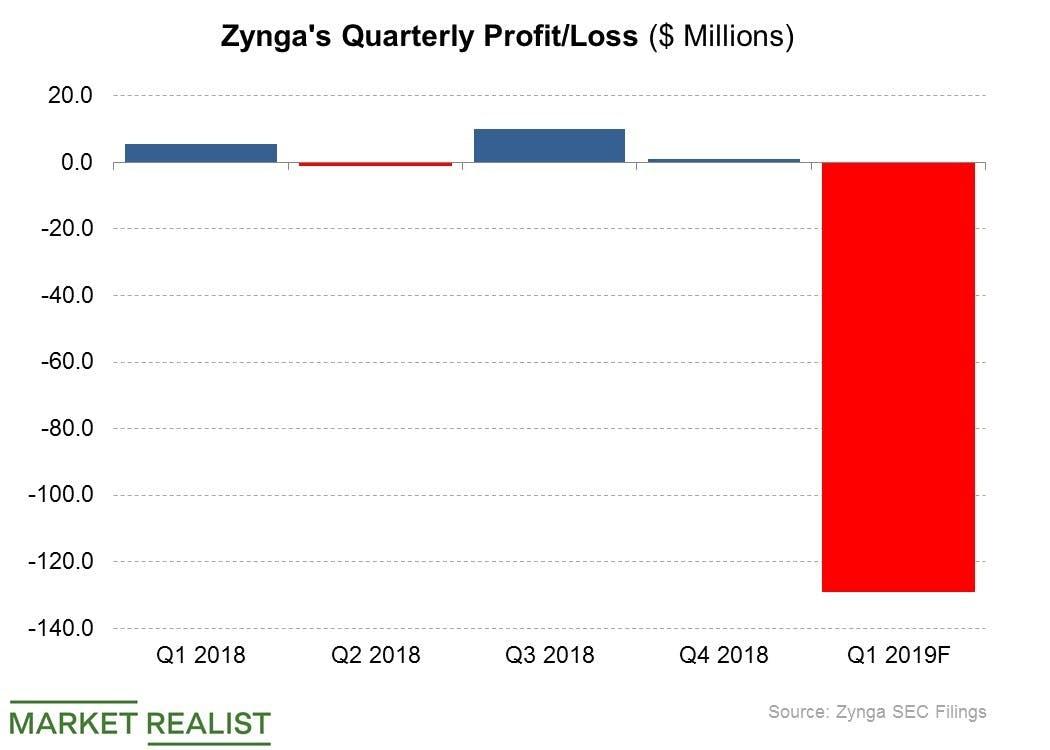 Companies take to selling subscriptions to boost revenue
Many companies that grew by providing free digital services that they monetized through advertising have taken to selling paid subscriptions to boost their revenue. For instance, Google has introduced several paid versions of its YouTube service. Spotify (SPOT) and Pandora also offer paid subscriptions alongside their free music services. Pandora existed as an independent company before it was bought by SiriusXM (SIRI) for $3.5 billion in a transaction that closed early this year.
Twitter (TWTR) also has explored offering a paid version of its social dashboard product called TweetDeck.
Article continues below advertisement
Zynga open to tapping into Google and Apple's platforms
In addition to running its own game subscription service, Zynga also sees revenue growth opportunity in selling its games through the game subscription platforms that Google and Apple are gearing up to launch later this year.
Zynga sold its headquarters building
Since reporting its first-quarter results on May 1, Zynga has made two large transactions that it hopes will net more than $1.2 billion in additional cash. On May 28, Zynga announced that it was selling its headquarters building in San Francisco for $600 million and said that it expected the sale to close before the end of July. Zynga said it would lease back space in the building after the sale to allow it to keep its headquarters there.
Article continues below advertisement
Zynga purchased the San Francisco building in 2012 for $234 million. Therefore, Zynga CEO Frank Gibeau made sure to point out that the sale of the building would deliver a strong return for the company. On June 12, Zynga announced another big fundraising move, saying that it was seeking to raise more than $672 million through debt offering. The company offered for sale convertible senior notes maturing in June 2024, though it said that it could redeem the notes sooner, like in June 2022.
Zynga seeking cash to fund acquisitions
The two fundraising transactions, the sale of the headquarters building and debt offering, are poised to generate more than $1.2 billion in additional cash for Zynga. The transactions also tie in with Zynga's plan to boost its cash reserve. When it released its first-quarter results, Zynga stated that it was assessing a number of options to increase its cash reserve in order to be in a better position to fund its future acquisitions. The company mentioned the sale of its San Francisco building and debt financing as some of the alternatives it was exploring to boost its cash position.
Zynga finished the first quarter with $252 million in cash reserves. Google parent Alphabet and Facebook finished the first quarter with cash reserves of $113.5 billion and $45.2 billion, respectively. Alibaba (BABA) and Amazon (AMZN) closed the first quarter with $28.8 billion and $23.5 billion in cash reserves, respectively. Although they are mostly known for their e-commerce businesses, Alibaba and Amazon are also into the gaming business.