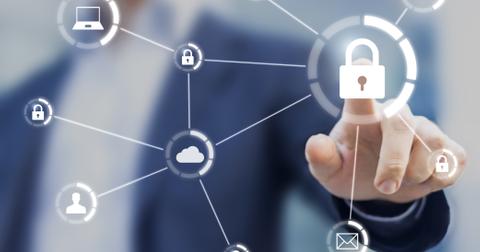 Will Fortinet Beat Q2 Earnings Estimates?
By Adam Rogers

Updated
Leading cybersecurity company Fortinet (FTNT) is scheduled to announce its second-quarter earnings results on August 1. Analysts expect Fortinet's revenue to rise 15.8% year-over-year to $511.14 million in the quarter. They expect its adjusted EPS to be $0.5. Fortinet reported sales of $441.3 million and adjusted EPS of $0.41 in the second quarter of 2018.
Fortinet's past earnings results
Will Fortinet beat analysts' estimates in the second quarter? Let's see how it's fared historically in this regard. The company has managed to beat analysts' estimates in each of its last four quarters.
Its first-quarter EPS of $0.46 were 17.9% higher than analysts' estimate of $0.39.
In the fourth quarter of 2018, its EPS of $0.59 beat the estimate of $0.52 by 13.5%.
Its EPS of $0.49 in the third quarter of 2018 beat the estimate of $0.42 by 16.7%.
Its EPS of $0.41 in the second quarter of 2018 beat the estimate of $0.36 by 13.9%.
Driven by these earnings beats, Fortinet stock has returned 27.0% in the last 12 months. Its returns have slowed in the last year or so. Fortinet stock has been extremely volatile in the last year, with its shares rising from $62.78 in July 2018 to $91.18 in October and then falling to $65.27 in December.
Fortinet shares picked up the pace in the first three months of 2019. It was trading around $96.96 in April, but it fell to $69.65 by June 3. Since June, the stock has risen 24.3%, and it's currently trading at $86.62 per share.
Will Fortinet stock continue to rise?
Fortinet has outperformed the broader markets. It's returned 23.0% YTD, 138.6% in the last three years, and 248.0% in the last five years. In comparison, the S&P 500 ETF has returned 20.3% YTD, 46.0% in the last three years, and 66.7% in the last five years. The Invesco QQQ Trust, Series 1 ETF has returned 25.3% YTD, 74.8% in the last three years, and 110.6% in the last five years.
A company's stock price is largely dependent on its revenue and earnings growth. Fortinet managed to grow its earnings from $1.27 billion in 2016 to $1.8 billion in 2018, a compound annual growth rate of 18.9%. Its EPS have risen at an annual rate of 42.0% in the last five years.
Fortinet's revenue growth is slowing. Its sales are expected to rise 16.0% to $2.09 billion in 2019, 13.4% to $2.37 billion in 2020, and 11.0% to $2.63 billion in 2021. Analysts also expect its earnings to grow 16.3% in 2019, 12.6% in 2020, and 16.0% annually in the next five years. These growth rates indicate that Fortinet stock will rise at a far slower rate than it has in the last few years.
Is Fortinet stock undervalued?
Fortinet's management remains optimistic about the large addressable market and growing demand for cybersecurity products. Fortinet expects the total cybersecurity market to reach $160 billion by 2030, up from $85 billion in 2020. Fortinet also expects the network and end-point security market to grow from $14 billion in 2020 to $22 billion in 2030.
The company continues to be a leader in the cybersecurity segment. It's a major player in the Firewall, unified threat management, and VPN verticals. The growing demand for cybersecurity products will help Fortinet increase its sales.
What do analysts think about Fortinet?
Last month, investment bank JPMorgan Chase upgraded Fortinet shares to "overweight" from "neutral." JPM had a 12-month price target of $93.0 on the stock. JPM analyst Sterling Auty expects Fortinet's products to generate consistent demand, which could lead to outperformance in the second half.
Of the 30 analysts covering Fortinet, 21 have given it "buys," eight have given it "holds," and two have given it "sells." Analysts have an average 12-month target price of $91.35 on Fortinet, indicating a potential upside of 5.7% from its current price.