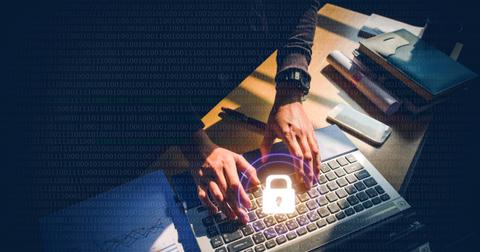 Will FireEye Beat Analysts' Earnings Estimates in Q2?
By Adam Rogers

Updated
Cybersecurity company FireEye (FEYE) is set to announce its second-quarter earnings results on July 30. Analysts expect FireEye's revenue to rise 6.1% year-over-year to $215.16 million in the quarter. Its adjusted EPS are expected to be $0.01. FireEye reported sales of $202.7 million with adjusted EPS of $0.00 in the second quarter of 2018.
Will FireEye be able to beat analysts' estimates in the second quarter? Let's see how it's fared historically in this regard. The company has managed to beat analysts' estimates in three of its last four quarters.
Its first-quarter EPS of -$0.03 were in line with analysts' estimates.
In the fourth quarter of 2018, its EPS of $0.06 beat the estimate of $0.05 by 20.0%.
Its EPS of $0.06 in the third quarter of 2018 beat the estimate of $0.02 by 200.0%.
Its EPS of $0.00 in the second quarter of 2018 beat the estimate of -$0.01 by 100.0%.
Despite its earnings beat, FireEye's returns have fallen in the last year or so. FEYE fell from $20.6 in December 2018 to $13.85 in June 2019. The stock has returned -5.2% this year, easily underperforming its peers and the broader indexes. FEYE has, in fact, fallen significantly in the last few years. The stock has returned -5.8% in the last three years and -58.0% in the last five years.
In comparison, the S&P 500 ETF has returned 21.0% YTD (year-to-date), 47.2% in the last three years, and 67.8% in the last five years. The Invesco QQQ Trust, Series 1 ETF has returned 25.7% YTD, 77.5% in the last three years, and 112.3% in the last five years.
What will impact FireEye stock going forward?
Will FireEye be able to stage a comeback after disappointing investors in the last few years? The key drivers of a company's stock price are its revenue and earnings growth. FireEye stock fell significantly due to its slowing revenue growth. Its sales more than tripled from $180 million in 2013 to over $700 million in 2016. Though its sales were expanding, they grew at a far slower rate to $751 million in 2017 and $831 million in 2018.
Analysts expect the company's sales to rise 7.5% to $893.25 million in 2019. Its sales are then expected to grow 9.2% to $975.36 million in 2020 and 6.1% to $1.04 billion in 2021. Analysts expect FEYE's earnings to rise 100.0% in 2019. They're then expected to rise 87.5% in 2020 and 77.8% annually in the next five years. This impressive earnings expansion indicates that FireEye is quickly improving its profitability and has high operating leverage.
FireEye has a forward PE multiple of 51.2x. This figure suggests the stock is undervalued given its robust earnings expansion. We identified FireEye stock as undervalued back in June, and the stock is up over 10.0% since then.
FEYE has a 14-day RSI (relative strength index) score of 56, which suggests that it's trading marginally closer to overbought territory. An RSI score above 70 suggests that a stock is overbought, while an RSI score of below 30 suggests that it's oversold. Now that the stock is trading around $15.36 per share, it could see short-term resistance around $15.8 per share and support at $15.1.
FireEye is growing more slowly than the overall market
The cybersecurity market continues to grow at an impressive rate. The exponential rise in cyber threats has driven demand for cybersecurity products higher. However, FireEye is struggling to expand its revenue. The company has managed to offset its slow revenue growth by cutting expenses and increasing profit margins as well as operating cash flow.
It has also significantly reduced its operating costs over the last few quarters. The stock was upgraded by JPMorgan Chase earlier this year due to its expanding bottom line. However, FireEye has also cut its research and development costs, and this may prove to be detrimental. It competes with tech heavyweights such as Cisco, Palo Alto Networks, and Fortinet in the cybersecurity space, and it will need to continuously innovate to provide a diverse portfolio of solutions.
Strong balance sheet
FireEye has a debt balance of $962.6 million and cash of $1.12 billion, which means it can easily repay its debt and interest obligations. The company has an operating cash flow of $17 million, indicating an operating cash-to-total debt ratio of just 1.8%. The company can easily cover its short-term obligations, as it has a current ratio of 2.04x.
The shift to software services will also help FireEye increase its recurring revenue. But will tepid revenue growth inspire investor confidence? Wall Street seems to think so. Of the 29 analysts covering FireEye, 11 recommend "buys," 17 recommend "holds," and one recommends a "sell" on the stock. Analysts have an average 12-month target price of $19.58 for FireEye, indicating an upside potential of 27.5% from its current price.