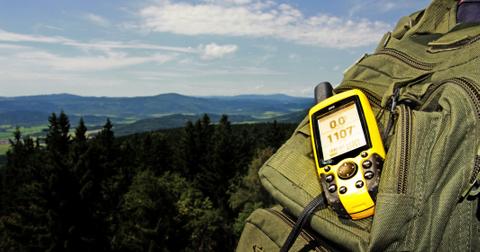 What Can You Expect from Garmin's Q2 Earnings?
By Adam Rogers

Updated
Consumer technology company Garmin (GRMN) is scheduled to announce its second-quarter earnings results on July 31. Analysts expect Garmin's revenue to rise 3.9% YoY (year-over-year) to $929.68 million and its adjusted EPS to rise 2.0% YoY to $1.01.
Garmin's past earnings results
Garmin reported revenue of $894.45 million and adjusted EPS of $0.99 in the second quarter of 2018. Will it beat analysts' estimates in the second quarter like it has in the last four?
Its first-quarter EPS of $0.73 were 2.8% higher than analysts' estimate of $0.71.
In the fourth quarter of 2018, its EPS of $1.02 beat analysts' estimate of $0.8 by 27.5%.
Its EPS of $1.0 in the third quarter of 2018 beat the estimate of $0.76 by 31.6%.
Its EPS of $0.99 in the second quarter of 2018 beat the estimate of $0.87 by 13.8%.
These stellar results have driven Garmin stock up 26.5% in the last 12 months. Garmin has had an impressive run in 2019 as well, as it's up close to 30.0% YTD (year-to-date). It's risen 60.4% in the last three years and 44.8% in the last five years.
In comparison, the S&P 500 ETF (SPY) has returned 20.3% YTD, 8.6% in the last 12 months, 46.0% in the last three years, and 66.7% in the last five years. The Invesco QQQ Trust, Series 1 ETF (QQQ) has returned 25.3% YTD, 8.5% in the last 12 months, 74.7% in the last three years, and 110.6% in the last five years.
Why do investors need to be wary of Garmin?
Garmin's revenue is expected to rise 5.6% to $3.53 billion in 2019, 4.2% to $3.68 billion in 2020, and 4.5% to $3.85 billion in 2021. Its adjusted EPS are expected to rise 0.8% in 2019, 4.3% in 2020, and 5.2% annually in the next five years. These growth rates are hardly impressive.
The company is also struggling to hold its own in the global wearables market. Garmin has lost considerable market share in this space over the years. It was the fourth-largest player in the wearables market at the end of 2017 with a share of 5.4%. While the overall market's sales rose 10.3%, Garmin's sales fell 0.8% that year.
Increasing competition from tech giants such as Huawei, Apple, and Xiaomi has affected Garmin's shipments considerably. Garmin was knocked off the list of the top five wearables companies at the end of 2018.
In the first quarter, total wearables shipments rose 55.2% YoY. In comparison, Garmin's revenue rose just 8.0% in the first quarter. The stock fell after Garmin provided weak guidance for 2019.
Garmin stock is overvalued
Garmin is trading at a forward PE multiple of 20.8x. This valuation seems high, especially considering its tepid earnings growth expectations going forward. Garmin shares are overvalued and will correct significantly in the event of an earnings miss. In fact, we identified Garmin as overvalued in April, and the stock has fallen close to 10.0% since then.
Wall Street isn't overly optimistic about Garmin either. Of the 15 analysts tracking Garmin, just two recommend "buys," ten recommend "holds," and three recommend "sells" on the stock. Analysts have an average 12-month target price of $79.20 for Garmin, which is lower than its current price of $80.82.
Garmin will likely find it difficult to improve its market share in the wearables space. Apple, Huawei, Xiaomi, and Samsung have each created a niche for themselves and have been dominating this market for quite some time.