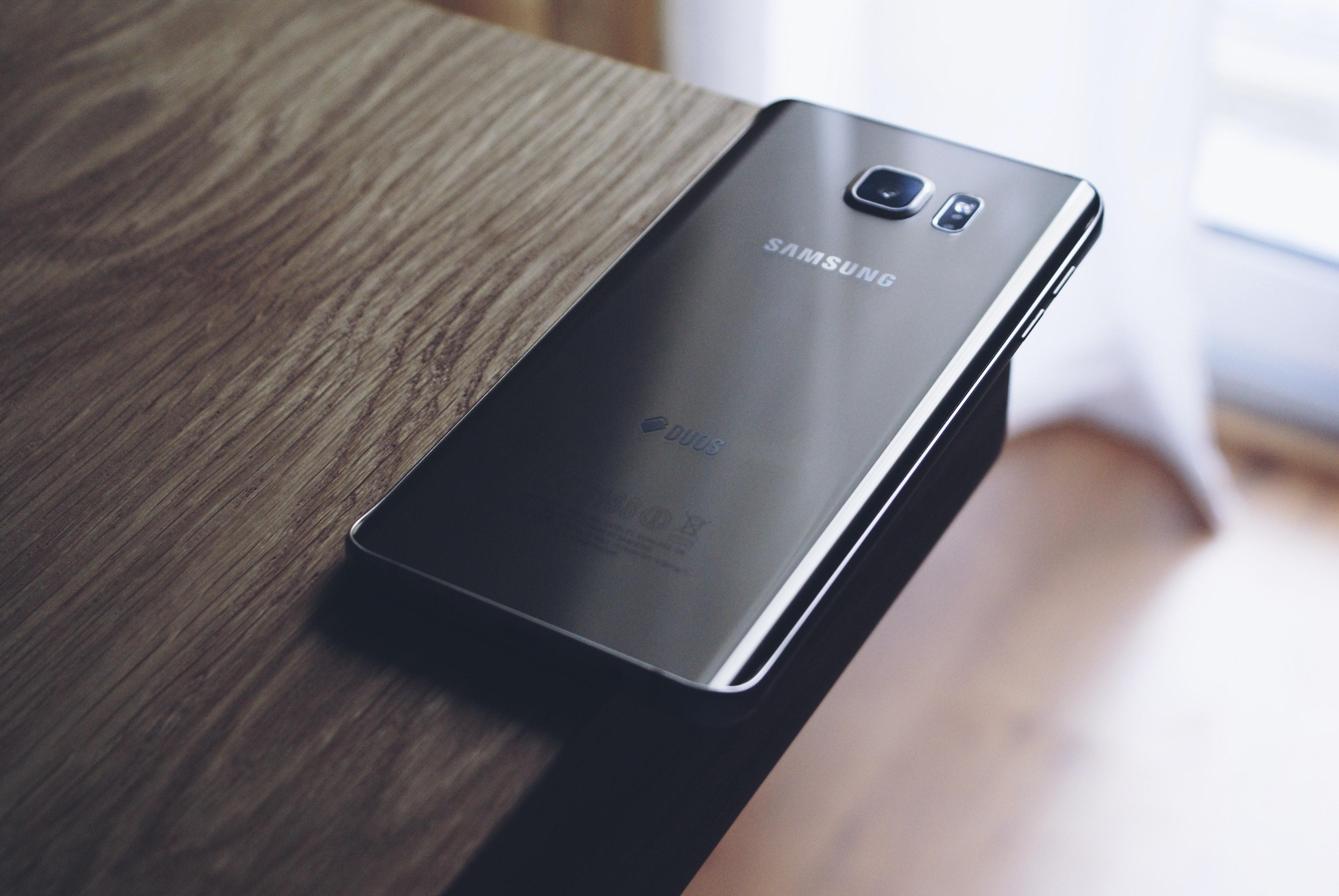 What Samsung's Declining Operating Income Means
By Puja Tayal

Jul. 8 2019, Published 7:34 a.m. ET
Another chipmaker reports weak second-quarter earnings
The global semiconductor sector is slowing down, impacted by the memory industry downturn and US ban on Huawei. Although US-China trade talks have resumed and things could be looking up, US-based memory chipmaker Micron Technology (MU) expects slow growth in this year's second half.
Similarly, guidance from Samsung (SSNLF), the world's largest manufacturer of memory chips, smartphones, and displays, has added to semiconductor worries and has sent most chip stocks down. Intel and Micron stock fell more than 1% after Samsung's July 5 guidance.
Article continues below advertisement
In the second quarter, the South Korea-based company expects its revenue to fall 4.2% YoY (year-over-year) to $47.9 billion and its operating income to fall 56% YoY to $5.6 billion (or 11.6% of its revenue). Its operating profit has fallen to the levels seen in the third quarter of 2016, when Samsung discontinued and recalled its Galaxy Note 7 due to risks of batteries exploding. What could these earnings figures mean to semiconductor investors?
Samsung in the semiconductor sector
Samsung earns 28% of its revenue and 66% of its operating income from its semiconductor business. Around 80% of its semiconductor revenue comes from memory chips and the remaining 20% from its foundry business, where it manufactures chips for other chipmakers.
Samsung's latest operating income guidance of $5.6 billion beat analysts' estimate of $5.2 billion because of one-off gains in its display business. Reuters reports that Apple (AAPL) reimbursed Samsung $684 million for failing to meet the minimum order requirement for OLED (original light emitting diodes) panels.
Article continues below advertisement
Excluding the one-off gain, Samsung's operating income is expected to fall 61.6% YoY in Q2, marking the second quarter of its operating income being more than halved. Its operating income fell 60% YoY in the first quarter. Thanks to its mobile, display, and foundry businesses, Samsung is better off than its pure-play memory chip rival, Micron, whose operating income fell 72% YoY in the May quarter.
Sequentially, Samsung's revenue is expected to rise 7% as mobile demand picks up with the launch of its flagship Galaxy S10 5G (fifth-generation) phone, and its operating profit is expected to rise 4.3% because of Apple's reimbursement.
What factors codul influence Samsung's second-quarter earnings?
Although Samsung did not say what influenced its earnings guidance, we could guess based on events that took place during the quarter. Falling memory prices and weak demand are affecting Samsung, like all other memory chipmakers, and it is set to be dually impacted by the US ban on its customer and competitor, Huawei. Rising trade tensions between South Korea and Japan could also impact Samsung's longer-term earnings. However, a one-off payment from Apple could slightly mitigate these factors. Let's look at each factor in detail.
Article continues below advertisement
Memory industry downturn and Samsung
Samsung is the leader in the DRAM (dynamic random access memory) and NAND (negative AND) markets. It held 42.7% and 29.9% of those markets, respectively, in the first quarter. The semiconductor industry is suffering from excess inventory after US-China trade tensions weakened 2018 holiday season sales and left a lot of inventory unused.
The chip companies moved to absorb their excess inventory, thereby reducing their memory orders. In turn, weak demand from customers built up memory suppliers' inventory and sent memory chip prices in a free fall. However, Micron has noted that customer inventories are normalizing, which could see demand rise in the second half, though slowly.
Memory chipmakers are reducing their production to bring supply in line with demand and prices. These efforts are now materializing, with DRAM price declines slowing from 30% in the first quarter to 25% in the second quarter. They're expected to fall 12.5% and 10% in the coming two quarters. Samsung's memory revenue fell 26% sequentially in the first quarter and could fall by a mid-to-high single-digit percentage in the second quarter as falling prices are partially offset by higher volumes.
Micron expects memory prices to continue falling this year and for its memory inventory to start declining in 2020. Evercore analysts do not expect the memory industry to recover before the second half of next year.
Article continues below advertisement
The dual effect of the Huawei ban on Samsung
The US ban on companies and allies from doing business with Huawei slashed revenue earned from Huawei between May 15 and June 30, impacting companies' second-quarter earnings. However, by the end of June, Donald Trump eased the ban on Huawei after talks with Chinese president Xi Jinping.
South Korea, a US ally, is a major trade partner for China. China is South Korea's largest export market and accounted for 26.8% of its exports in 2018, according to data from the South Korean government.
Huawei is the second-largest handset maker after Samsung and the largest network equipment supplier. As Huawei is both a Samsung customer in the memory market and a Samsung competitor in the smartphone market, the Huawei ban could have a dual effect on Samsung. Whereas the ban could reduce Samsung's semiconductor revenue earned from Huawei, it could also attract Huawei's customers in markets outside China and boost Samsung's handset sales in the second half.
Article continues below advertisement
Samsung's mobile business and semiconductor companies
Apple and Samsung are top customers for communications chip companies such as Qualcomm, Skyworks, Qorvo, and Broadcom. This year, Samsung launched its flagship Galaxy S10 phone featuring Qualcomm's 5G modem chips, and South Korea launched the world's first nationwide 5G network. As other nations are yet to launch 5G, demand is weak for Samsung's 5G phones outside South Korea.
Moreover, the smartphone market is saturated with longer replacement cycles and technological stagnation. According to IDC, smartphone shipments have fallen for six consecutive quarters. To address the technological stagnation, Samsung has been developing foldable screen phones for nearly eight years. Whereas it was set to launch the Galaxy Fold in April, the launch was delayed to later this year after early reviewers reported screen problems.
The troubles with Huawei and Samsung's new smartphones could help Samsung gain market share and mobile revenue even as the smartphone market is slowing. Chip suppliers' demand could be slow in the short term due to the Huawei ban, but their revenue could grow in the long term as demand from Samsung and other handset makers increases.
Article continues below advertisement
Trade tensions between South Korea and Japan
As South Korea grapples with US-China trade tensions, things are also heating up with Japan. The two countries are disputing over South Korean court rulings that require Japanese companies to compensate victims of forced labor in 1910–1945, when Korea was under Japan's colonial rule.
Japan disagrees with the rulings and has revoked South Korea's expedited export processes for three chemicals used in the production of high-tech products such as semiconductors, smartphones, and television displays. For each contract, Japanese companies will now have to get a license to export the chemicals to South Korean companies. This process could take up to 90 days and significantly slows raw material exports for Samsung, which could impact product launches such as that of Samsung's Galaxy Fold. Japan's Sumitomo Chemical was supplying fluorinated polyimide film for Galaxy Fold displays, but with the trade restrictions, Samsung may need to use domestic suppliers that could fail to meet its volume and quality requirements.
Samsung's semiconductor business isn't likely to be impacted by these trade restrictions in the short term because of its high inventory. However, if the ban is prolonged, the segment could be hit by a lack of raw materials. Some analysts believe the ban could help clear Samsung's excess memory chip inventory and boost memory prices.
Article continues below advertisement
Apple, a Samsung customer
Apple's 2018 iPhone XS and iPhone XS Max used Samsung's OLED screens. According to ET News, Apple asked Samsung to build a factory that could produce 100 million OLED panels annually, and in return, Apple guaranteed a minimum order. However, as only half the plant's capacity has been used for the last few months, Apple failed to meet the minimum order, impacting Samsung's display profit.
Key takeaways from Samsung's earnings guidance
The memory downturn, weak smartphone demand, and trade tensions have dragged down Samsung's operating profit to levels seen during the Galaxy Note 7 failure. Although Samsung could take control of that situation, the company has no control over industry and macro headwinds this time, making it more challenging to revive growth. When Samsung releases its net earnings results, investors should pay attention to the company's memory and mobile guidance and strategy to tackle Japanese trade restrictions.