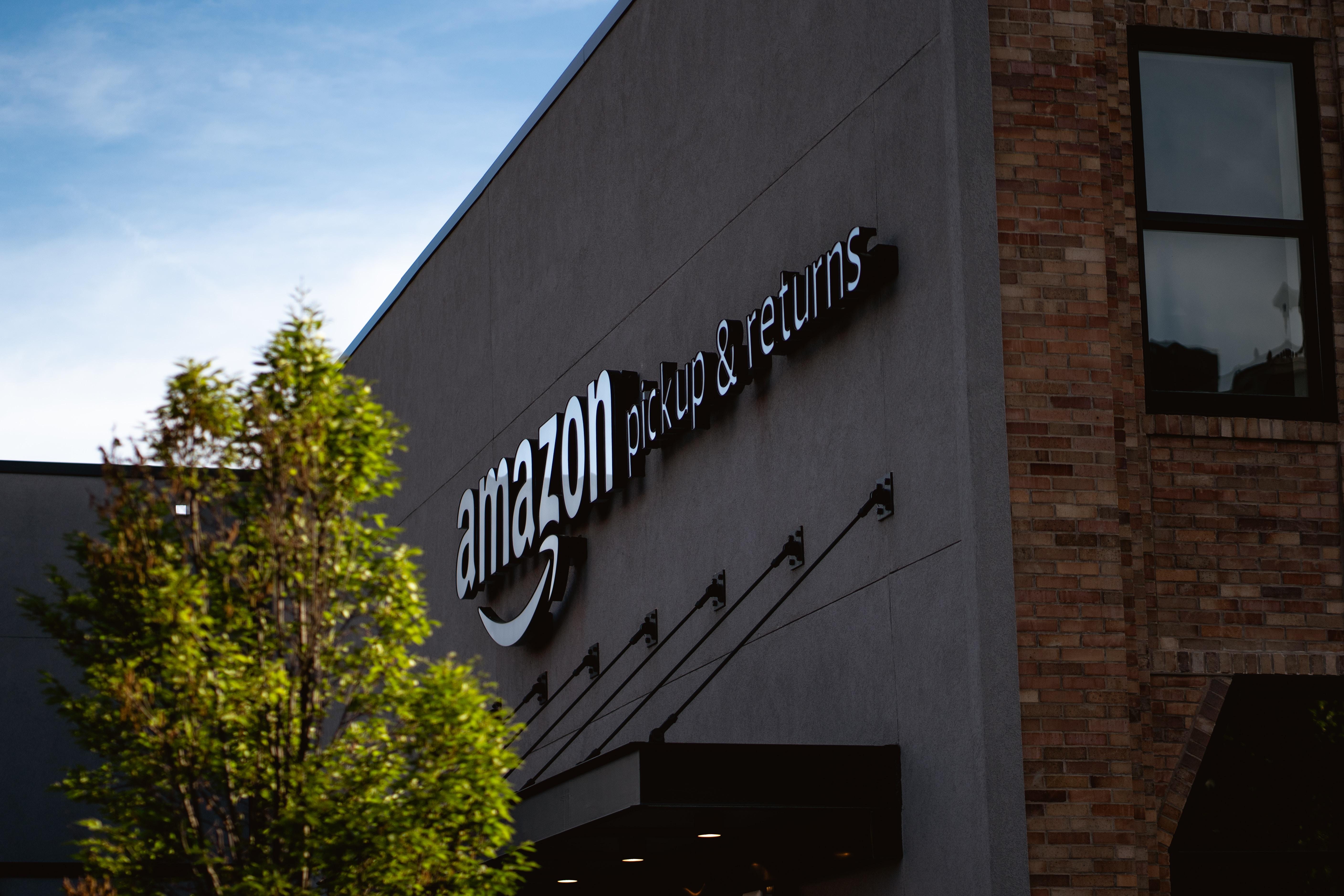 What Jeff Bezos's Amicable Divorce Means for Amazon Investors
By Ruchi Gupta

Jul. 11 2019, Published 3:04 p.m. ET
With the conclusion of Bezos's divorce, Amazon is now a priority
Amazon (AMZN) founder and CEO Jeff Bezos has finalized his divorce from his wife of 25 years, MacKenzie Bezos. The split looks to have turned out better than some may have feared. A Seattle-area judge signed the order formalizing the divorce last Friday, paving the way for Bezos to transfer 19.7 million Amazon shares to MacKenzie, according to a report from Bloomberg. The share transfer will give MacKenzie a 4.0% stake in Amazon, while Bezos's stake in the company will fall to 12% from 16%.
Article continues below advertisement
It appears MacKenzie means well for Amazon, which should be a plus for shareholders. She surrendered all her voting power in Amazon to Bezos, thereby avoiding any potential power struggles in the running of the company. Bezos and MacKenzie have also ended their marriage without the long and messy courtroom battle that has characterized some divorces involving prominent business figures. MacKenzie intends to donate more than half of her fortune to charity.
The couple announced the divorce in January. The smooth proceedings look to be good news for Amazon's plans and reputation, as the executive can now quickly return to focusing more of his time and energy on running the company.
Amazon faces pressure to grow or at least defend its share of the e-commerce market, as many of its rivals have stepped up the competition. To keep Amazon in the lead in the retail market, Bezos is spearheading efforts to ensure that the company can fulfill customer orders in the shortest time possible. For example, Amazon is currently working on reducing the standard delivery time under its Prime free delivery service to one day from two days. Amazon has also ordered more cargo jets to expand its air delivery service.
Article continues below advertisement
The company is also opening more physical stores at which customers can shop conveniently or collect their online orders. Its Amazon 4-star stores stock many of the popular items on its online shopping platform. It's also opening AmazonGo stores that allow customers to walk in, shop, and leave without having to stand in line at the checkout. Amazon is also partnering with traditional retailers to use their locations as pickup or return points for its online shoppers. Last month, it unveiled a partnership that would allow its customers to collect their packages at Rite Aid (RAD) stores across the US. Amazon is also working with retail chain Kohl's (KSS) to use its outlets to receive items returned by its online shoppers.
Amazon's largest operation is its retail business. Its online store sales alone rose 12% YoY to $29.5 billion in the first quarter and contributed ~50% of its total revenue.
Bezos bets big
Amazon is seeking permission from the Trump administration to launch more than 3,000 satellites that it hopes to use to deliver high-speed Internet to tens of millions of people and businesses around the world. Amazon sought clearance from the FCC (Federal Communications Commission) for its Internet satellite project early this month, according to a Bloomberg report.
Amazon has formed a subsidiary called Kuiper Systems that will undertake its Internet satellite project. SpaceX, which is run by Tesla (TSLA) CEO Elon Musk, also wants to use satellites to bridge the digital divide by providing Internet to those who lack it.
Article continues below advertisement
According to FCC data cited by Amazon, close to 55 million Americans lack a reliable broadband connection. The shortage is even greater if you take a global view: some 3.8 billion people around the world lack fast and reliable broadband services, which means billions are still unable to enjoy the services Amazon provides and contribute to the company's earnings.
Amazon has said that its Kuiper project will be expensive, costing multiple billions of dollars, but that it will pay off handsomely if it succeeds because it promises to greatly expand Amazon's addressable market. Amazon finished the first quarter with $23.5 billion in its cash reserve, meaning that it has the war chest to get started on its satellite Internet project.
Taking broadband to those who lack it would see Amazon create more online shoppers, which would, in turn, drive up its retail sales. At the moment, Amazon's retail business is its largest operation. But competition is escalating in the online retail space, raising the need for market leaders such as Amazon to figure out new ways to expand.
Providing broadband to people and businesses that currently lack it could also help Amazon stimulate the adoption of cloud computing. Amazon is the world's leading vendor of cloud services, commanding a ~35% share of the market in the first quarter compared to the 15% share of its closest competitor, Microsoft (MSFT). Google, IBM (IBM), and Alibaba (BABA) held ~7.5%, 6.0%, and 5.0% shares of the global cloud market, respectively, in the first quarter.
Article continues below advertisement
Venturing into the business of providing broadband services would also see Amazon open a new revenue source and further diversify its business. The rise of streaming video and music services is fueling demand for wireless broadband, meaning there's a huge potential market for Amazon's broadband venture. Mobile operators AT&T (T) and T-Mobile (TMUS) are working to serve this market by rolling out 5G networks. 5G networks can support data speeds that are up to 100 times faster than 4G networks, thereby allowing for the smooth streaming of large video or audio files.
Amazon's idea of connecting the world to fast and reliable Internet access sees it join Alphabet (GOOGL) and Facebook (FB) in the effort. Alphabet's Loon subsidiary has development technology that allows it to provide high-speed Internet connectivity to remote locations using special balloons that can stay afloat in the skies for months. Loon partnered with Telkom Kenya, a mobile operator in Kenya, to use its balloon-Internet technology to provide high-speed Internet access in underserved regions of the country. On its part, Facebook tried using specially built drones to beam high-speed Internet from the skies to the ground, but the company scaled back the program after running into problems.
Article continues below advertisement
India maintains pressure on Amazon
Even as Amazon explores ways to provide online shopping opportunities to more people by expanding high-speed Internet access, the company remains under pressure in one of its key international markets: India. According to a Reuters report, the Indian government has warned Amazon and other foreign e-commerce companies against using their deep pockets to dominate the retail space in the country at the expense of small traders.
Early this year, India adopted new rules that restrict how foreign e-commerce companies operating in the country can use price discounts on the items they sell to attract shoppers. The government created the rules to level the playing field by ensuring that foreign companies don't give local small retailers unfair competition by selling steeply discounted products supplied by their subsidiaries.
Despite the regulatory challenges in India, the country remains a lucrative e-commerce market that Amazon can't afford to forgo. India's e-commerce market is poised to grow to $72 billion by 2022 from $32 billion in 2018, according to eMarketer estimates. Last month, Facebook invested in Indian e-commerce startup Meesho, and last year, Walmart (WMT) invested $16 billion for a majority stake in leading Indian online retailer Flipkart in a bid to secure a place in India's booming e-commerce industry. India is so important for Amazon that the company has committed to investing more than $5.0 billion in growing its business there.