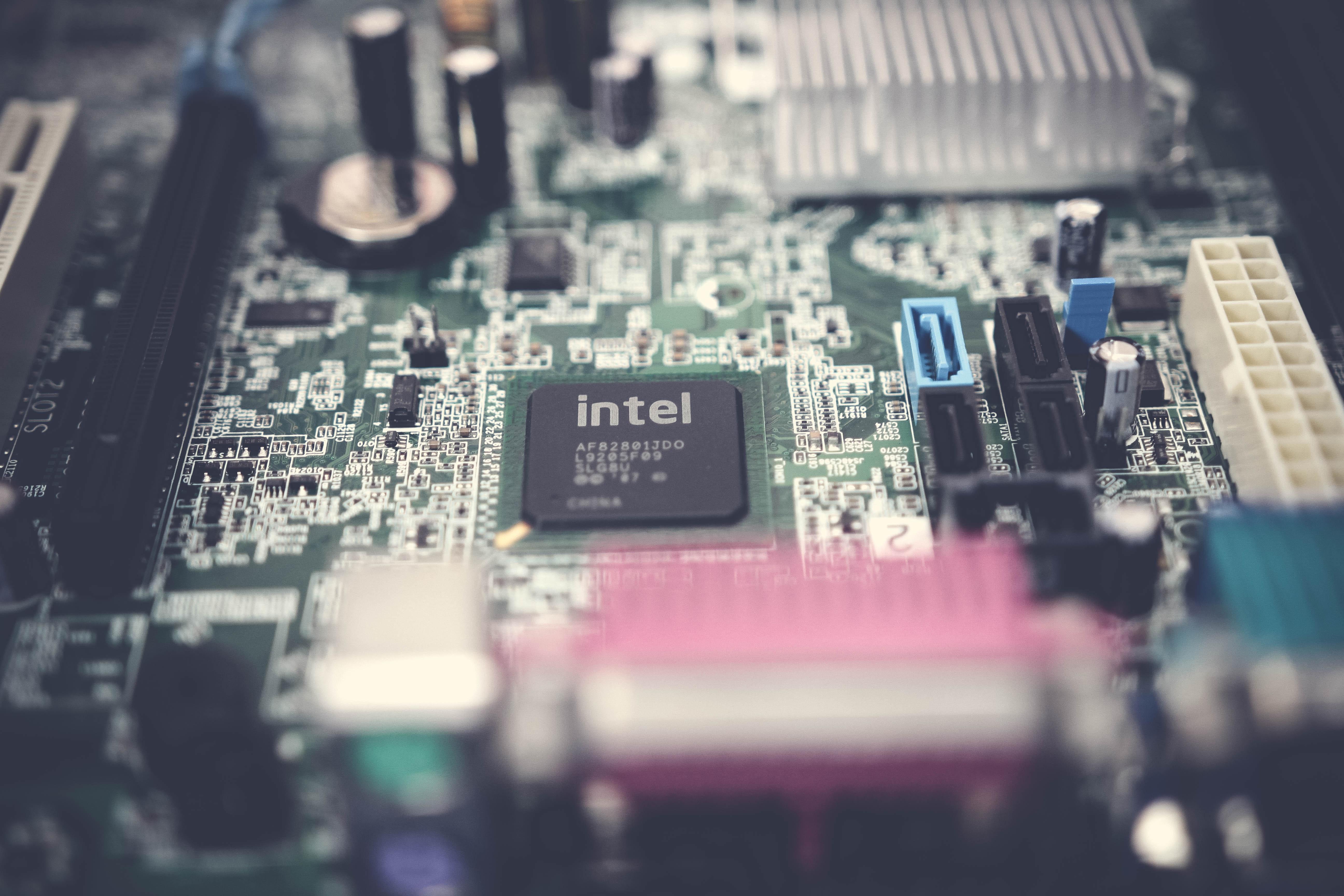 US Trade Ban Hurts Intel's Data Center Business
By Puja Tayal

Jul. 27 2019, Published 1:28 p.m. ET
Intel's (INTC) second-quarter earnings beat analysts' estimates thanks to strong PC sales. However, its earnings fell YoY (year-over-year), impacted by tech's weak industry-wide demand. Intel's biggest business, Client Computing Group, grew 1% YoY to $8.8 billion in the second quarter, despite losing some unit share to rival Advanced Micro Devices (AMD). Intel's data center revenue fell 10% YoY to $5 billion, more than offsetting its growth in PCs. The company's data center revenue fell for a second straight quarter after growing more than 20% in the first three quarters of 2018.
Article continues below advertisement
Data center business hit by US ban
Intel reiterated that its data center revenue fell because cloud customers continued to absorb the excess inventory they stockpiled in last year's first three quarters. They bought ahead over fears of the US-China trade war. In September 2018, the US imposed a 10% tariff on some Chinese imports, including server components. This tariff slowed Intel's data center revenue growth to 8.4% YoY in Q4 2018 and 6.3% in Q1 2019.
Article continues below advertisement
The above bans and tariffs reduced Intel's data center platform volumes by 12% YoY in the second quarter. Weak demand combined with trade bans and tariffs reduced Intel's data center revenue by 10% YoY in the second quarter. Swan did not make any mention of AMD, but suggested the growing sales of AMD's EPYC server CPUs also contributed to the revenue decline. He stated that the uncertainty created by the trade war made him "a little more anxious."
Intel's other data-centric businesses
Intel earns ~84% of its revenue from PCs and data centers. While its PC business grew, its data center business declined. This growth trend opposes Intel's strategy of transitioning from the declining PC market to fast-growing data-centric businesses. Intel's Nonvolatile Memory Slutions Group reported its biggest YoY decline of 13% in the second quarter. The segment was hit by oversupply in the NAND (negative AND) market, which sent NAND prices into a free fall. Micron's NAND revenue fell 24% YoY in that quarter.
Intel's Programmable Solutions Group revenue fell 5% YoY in the second quarter as demand from China slowed due to trade tensions and the Huawei ban. Rival Xilinx (XLNX) also gave weaker guidance due to the Huawei ban.
Article continues below advertisement
The company's only data-centric businesses to grow in the industry downturn were IoTG (Internet of Things Group) and Mobileye. IoTG revenue rose 12% YoY to $986 million, and Mobileye revenue rose 16% YoY to $201 million. Despite growing by a strong double-digit percentage, these segments contributed less than 10% of Intel's overall revenue.
The US-China trade war has impacted Intel's data-centric growth. However, its long-term 5G, AI, and autonomous driving opportunities remain intact.
Intel's earnings guidance
Intel foresees an uptick in seasonal demand and has guided for 9% sequential revenue growth to $18 billion in the third quarter. The guidance surpasses analysts' estimate of $17.74 billion. However, it expects its revenue to fall 6.3% YoY as overall demand stays weak amid the trade tensions.
That revenue performance is expected to be felt down the line. Intel expects its third-quarter non-GAAP EPS to fall 11.4% YoY but rise 17% sequentially to $1.24. This guidance beats analysts' estimate of $1.15.
Article continues below advertisement
Intel's better-than-expected second quarter encouraged the company to increase its 2019 revenue guidance by $500 million to $69.5 billion. This estimate represents a 1.8% YoY decline. Intel and Broadcom are among the few chip companies to have given full-year guidance in these uncertain times—their diversified customer base and market leadership in relatively stable markets make their earnings predictable. Xilinx and NVIDIA have refrained from giving full-year guidance because of their high exposure to the trade war.
Conclusion
These are turbulent times for the semiconductor industry due to the trade war. As tech companies cannot control trade situations, they can only lobby the government to ease the ban. When overall demand is subdued, companies can grow by gaining market share. Whereas Intel is a market leader and has limited room for growth, rival AMD still has ample market share to gain. Investors are looking forward to AMD's quarterly results, scheduled to be released July 31 after markets close.