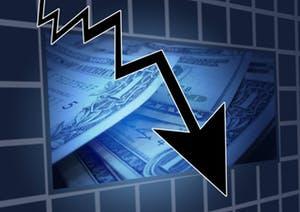 Trade Truce Party Never Started, Asian Indexes Fall Again
By Mike Sonnenberg

Jul. 9 2019, Updated 1:12 p.m. ET
Trade uncertainties are back
Chinese equities seem to be on a downturn. While Chinese equities rose last Monday after the trade truce was announced between the US and China, they have been in the red in all but one trading session since then. The cracks are already visible in the trade truce.
With the Chinese manufacturing PMI for June ending in the red and the global manufacturing sector under severe pressure, investors around the globe seem to be focusing on economic realities instead of riding on the trade truce wave.
Last week's US job data dampened the mood in the global market. The less dovish Fed means a lower appetite for global equities from yield-seeking investors.
Article continues below advertisement
Chinese indexes
China's Shanghai Composite Index fell 0.18% today. The index was headed for a bigger loss in the first half but recovered in the second. The tech-heavy Shenzhen Component gained 0.14% today.
ETFs and stocks
On Monday, major China-focused ETFs ended deep in the red on US exchanges. The iShares MSCI China ETF (MCHI) lost 1.24%. MCHI fell 0.7% in pre-market trading at 5:11 AM ET today. The iShares China Large-Cap ETF (FXI), which lost 0.75% yesterday, fell 1.04% in pre-market trading at 5:33 AM ET today. The KraneShare CSI China Internet ETF, which holds Alibaba (BABA), Baidu (BIDU), and JD.com (JD) in its portfolio, fell 2.07% today.
Article continues below advertisement
Alibaba, China's e-commerce powerhouse, lost 2.8% yesterday. The stock was trending downward in pre-market trading. The stock fell 1.4% at 6:07 AM ET today. Baidu lost 2.66% yesterday. The stock fell 0.97% in pre-market trading today. JD.com lost 1.48% yesterday on Nasdaq. JD.com fell 1.14% in pre-market trading at 6:09 AM ET today.
Indian indexes end flat
While most Asian indexes ended lower today, Indian indexes ended flat in volatile trade. The S&P BSE Sensex saw 15 stocks advance and 15 stocks decline. The technology sector had the biggest loss. Infosys (INFY) and Wipro (WIT) fell 0.29% and 0.52%, respectively. HDFC Bank (HDB) was one of the biggest losses on BSE with a 1.2% loss today.
Article continues below advertisement
ETFs and ADRs
Infosys ADRs (American depositary receipts) lost 1.22% on the NYSE yesterday. The ADRs were trading flat in pre-market trading at 4:24 AM ET. Wipro ADRs lost 3% yesterday on the NYSE. The HDFC Bank ADRs lost 2.77% yesterday.
Yesterday, the iShares MSCI India ETF (INDA) lost 1.5%. The iShares MSCI India 50 ETF (INDY), which tracks the Nifty 50, lost 1.9% yesterday. INDY invests in Infosys, Wipro, and HDFC Bank. The WisdomTree India Earnings Fund (EPI) lost 1.66% yesterday.
Other markets
Indonesia's Jakarta Composite Index was the best performing index in Asia today. The index gained 0.57% and ended at 6,388. In the index, 200 stocks gained, while 197 stocks declined. Miners were the best performers on the Jakarta Stock Exchange today. The iShares MSCI Indonesia ETF (EIDO), which invests in Indonesian equities, gained 0.42% yesterday.
The Taiwan Weighted Index lost 0.45% today. Apple's (AAPL) suppliers in Taiwan were under pressure. Apple lost more than 2% yesterday due to iPhone concerns and an analyst downgrade. Apple was also trading lower in the pre-market today. Hon Hai Precision Industry (HNHPF), or Foxconn, lost 1.4% today on the Taipei Stock Exchange. Yesterday, Foxconn ADRs gained 1.5% in US markets. The ADRs will be under pressure today. Yesterday, the iShares MSCI Taiwan ETF (EWT) ended flat. EWT might stay under pressure today.
European markets were trading lower today. Germany's DAX fell 0.92% at 7:13 AM ET, while France's CAC 40 fell 0.28%.