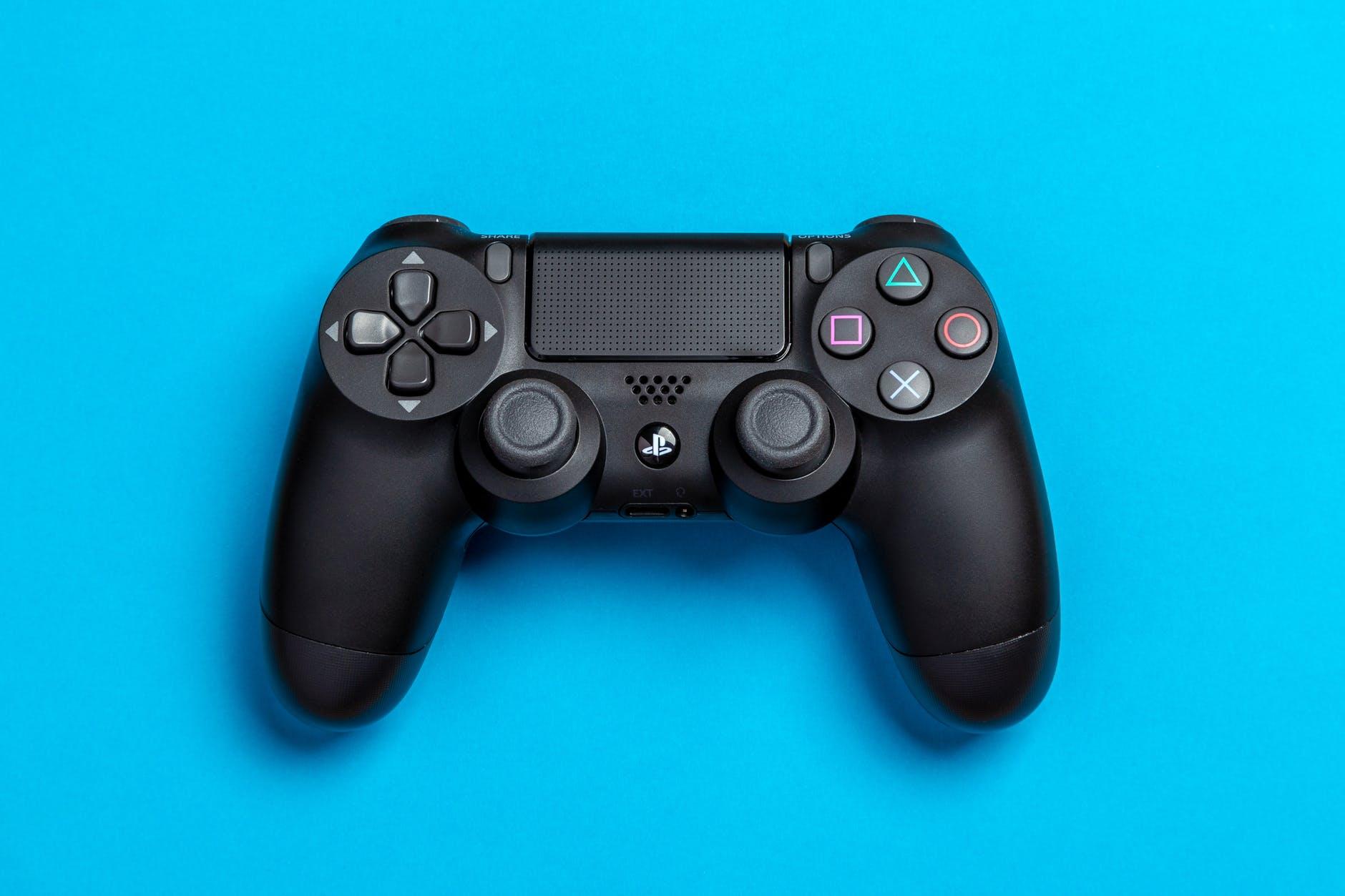 The Latest Updates from GoPro, Fitbit, and Sony
By Ruchi Gupta

Nov. 20 2020, Updated 2:42 p.m. ET
Why June 2019 was a big month for GoPro
June marked an inflection point for action camera maker GoPro (GPRO). It was the month that GoPro set to begin shifting production of cameras for sale in the United States to Mexico from China. GoPro expects shifting of production from China to insulate it against possible import tariffs and allow it to make some cost savings. According to a report from Ivemsa, manufacturing labor cost is cheaper in Mexico compared to China, which is why GoPro could be expecting to recognize cost savings from shifting some of its production to Mexico from China.
Article continues below advertisement
But GoPro is not alone in trying to avoid the punitive Trump tariffs on China-made goods by moving manufacturing out of China. Google (GOOGL) also is shifting manufacturing of some of its hardware products from China in an attempt to escape Trump tariffs and protect its hardware business profit margins. GoPro will retain production of cameras for sale outside the United States in China. The diversified approach in manufacturing could help the company expand its business without worrying about tariff implications.
GoPro made a loss as peers made profits
The decision to move some manufacturing operations from China to Mexico comes at a time when GoPro is trying to reduce its operating expenses as it seeks to bounce back to profitability. The company made a loss of $24 million in the first quarter, which narrowed from a loss of $76.3 million a year earlier. GoPro's rival camera companies Sony (SNE), Canon (CAJ), and Nikon (NINOY) made profits of $797 million, $282 million, and $237.4 million in the first quarter, respectively. Samsung (SSNLF) and Google, which build smartphones with powerful cameras that compete with GoPro cameras, made profits of $4.2 billion and $8.3 billion in the first quarter, respectively.
Article continues below advertisement
Countering competition
Stiff competition from the likes of Sony, Canon, and Nikon stand in the way of GoPro selling more cameras. By leveraging Mexico's low labor costs, GoPro's manufacturing costs could drop, potentially allowing the company to price its cameras more competitively, make more sales, and generate profits.
Fitbit brings mobile payment service to transit systems
Fitbit (FIT) users with Fitbit Pay-enabled smartwatches and trackers can now pay for rides at seven major transport systems around the world. Some of the systems accepting Fitbit Pay payments include the Chicago Transit Authority, the Singapore Land Transport Authority, Sydney transport for the New South Wales train, ferry, and light rail services, Taiwan iPASS, TransLink in Vancouver, and Transport for London. Fitbit payments have also been enabled on select Metropolitan Transportation Authority buses and subway lines in New York as Fitbit seeks to make its wearable devices more appealing.
Article continues below advertisement
Bringing Fitbit Pay to some of the largest and busiest public transits systems in the world marks an important milestone in Fitbit's growth strategy. The global expansion drive underscores the company's push for a piece of the mobile payments market forecasted to be worth $4.6 trillion by 2023, according to Allied Market Research.
Fitbit Pay has rolled out in dozens of countries and is supported by more than 300 world leading banks and credit unions.
Mobile payment competition
Enabling Fitbit Pay in metro transit systems could help Fitbit sell more smartwatches as the payment service enhances the usefulness of the wearables and could draw more buyers. In addition, the ability to make payments on a simple tap of the wrist is a convenience that could sway people into buying Fitbit smartwatches.
In the mobile payment market, Fitbit is competing in a crowded space dominated by deep-pocket rivals. China's top Internet companies Alibaba (BABA) and Tencent (TCEHY) have built widely popular mobile payment services under Alipay and WeChat Pay brands, respectively. Alipay and WeChat Pay have dominated in China and are now pursuing growth overseas, mainly seeking to process payments for Chinese international travelers.
Article continues below advertisement
Google is also in the race for mobile payment dollars. Research&Markets predicts that Google's mobile payment service Google Pay will gain 1.0 million new users in the United States alone this year. PayPal (PYPL), one of the world's top digital payments providers, finished the first quarter with 40 million users on its mobile payment service Venmo.
Where does Fitbit rank in this $31 billion market?
Demand for smartwatches is on the rise, at least if a 48% year-over-year increase in global shipments in Q1 2019 is anything to go by. Fitbit has emerged as one of the fast-growing smartwatch companies. Its market share in the global smartwatch market increased to 5.5% in the first quarter of 2019 from 3.7% in the first quarter of 2018, according to data from Counterpoint. But Fitbit remains subdued by Apple, which sits on top of the chart with a 35.8% smartwatch market share.
Article continues below advertisement
While Apple leads the pack in the global smartwatch market, Fitbit is refusing to fall farther behind the market leaders. The unveiling of ten smartwatches over the last two years signals the company's aggressive push for market share in a market projected to reach $31.1 billion by 2025, according to Allied Market Research.
Smartwatch companies by market share
Counterpoint data shows that Fitbit is closing in fast on Imoo, which saw its smartwatch market share shrink to 9.2% in the first quarter of 2019 from 12.8% a year earlier. Fossil Group (FOSL) smartwatch market share shrunk to 2.5% in the first quarter of 2019 from 3.2% a year earlier. Garmin (GRMN) also suffered the same fate as its market share shrunk to 1.5% from 1.9% as of the first quarter of 2018. Sony is another company that poses significant competition pressure following the release of its Wena Wrist Pro smartwatch early in the year following the original Wena smartwatch released in 2015.
Article continues below advertisement
In a bid to make its smartwatches attractive and ramp up pressure on Samsung, which occupies the second spot with an 11.1% market share, Fitbit has announced plans to retire a bunch of its smartwatch apps to allow it to bring new and better ones to the market to enhance the appeal of its gadgets. Fitbit is retiring New Parent, Tennis, and Think Fast as it seeks to make way for new experiments. The retirements of these products should allow the company to unveil new creations that could increase the capabilities of its flagship Smartwatches Fitbit Versa and Fitbit Ionic to make them more attractive and competitive.
Sony refreshing PlayStation line in race for console dollars
Sony is putting the final touches on its next-generation console after four years of extensive research and development, according to videogame consultant Mark Cerny, in a report on Wired. If history is any guide, PlayStation 5 will be the name of the new console. Sony is to use the new console to refresh its PlayStation line in the race for console dollars in the gaming console market projected to reach $49.3 billion by 2023, according to a report by Research&Markets.
Article continues below advertisement
The PlayStation 4, Sony's current flagship console that was released in late 2013, has been a major success for the company. At the end of 2018, Sony had sold nearly 92 million PS4 units worldwide since the console went on sale, VentureBeat reported, helping the company dominate the video console market.
An upgrade to PS5 comes at a time when Sony is entangled in a fierce battle for market share in the videogaming consoles market with Microsoft's (MSFT) Xbox One and Nintendo's (NTDOF) Nintendo Switch. Nintendo sold 17.4 million Switch consoles last year compared to 17.7 million PS4 units sold.
Shrugging off competition
PlayStation 5 will come with a slate of new games as Sony seeks to counter Microsoft's next Xbox console and Nintendo's Switch. Google announced it's working on a streaming service called Stadia that allows people to stream games on any device, which should take competition in the video game market to another level.
The PS5 device is to be powered by a custom version of Advanced Micro Devices' (AMD) Radeon graphics chip. AMD also supplied chips for Sony's PS4 device. Supplying chips for PS5 is a much-needed win for AMD in its battle with NVIDIA (NVDA) for graphics chips business.
AMD reported a 23% year-over-year decline in the computing and graphics segment revenue to $1.27 billion in the first quarter of 2019. NVDIA registered an 11% increase in revenues in its gaming chips business in the first quarter for fiscal 2020 that came in at $1.05 billion.
Besides giving the upcoming PS5 outstanding features to set it apart from the competition, Sony also wants to target hardcore gamers with its new gaming console, according to a report from the Wall Street Journal. The PS5 console is expected to launch by the 2020 holiday.