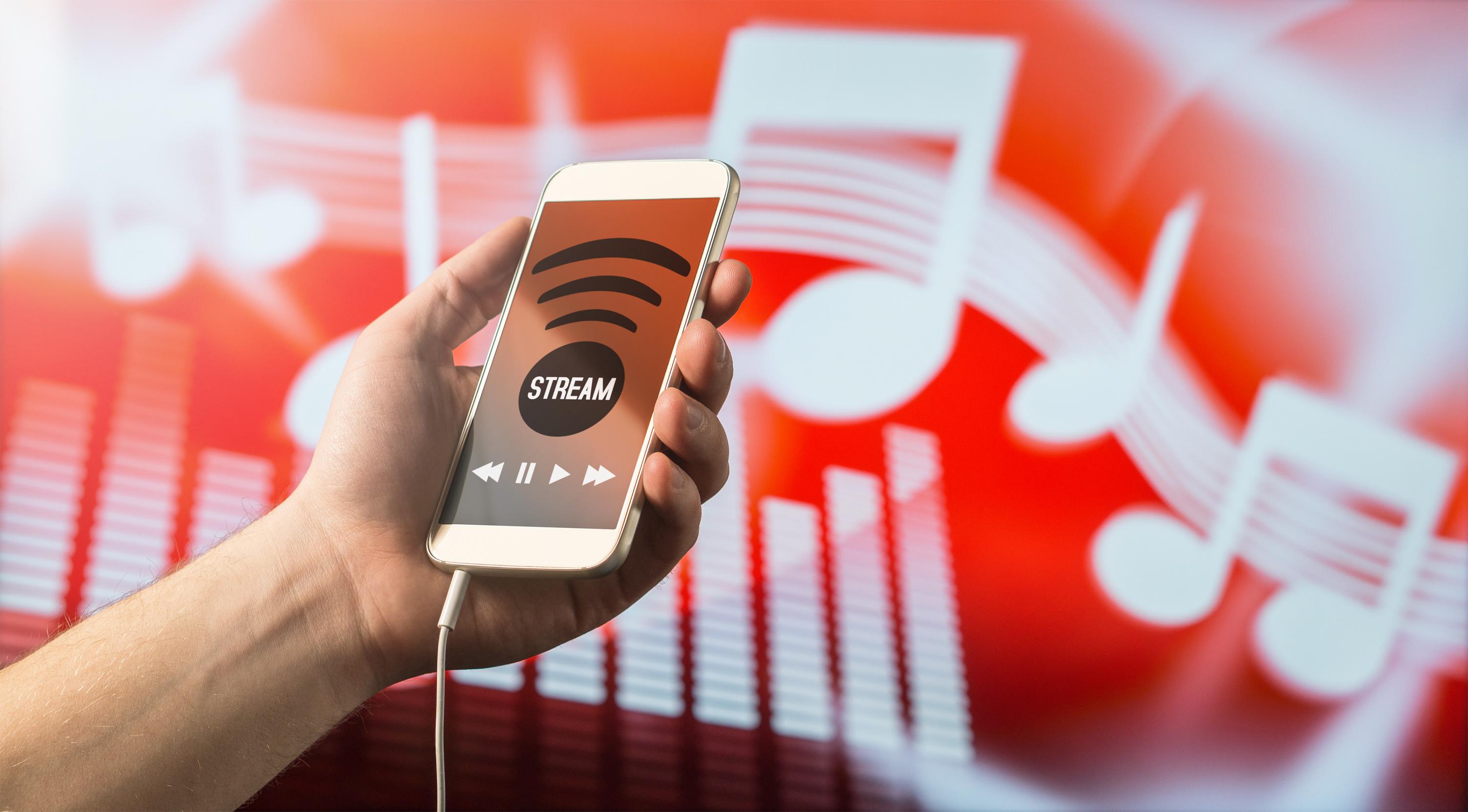 Streaming Music: Spotify's Upcoming Q2 Earnings
By Neha Gupta

Jul. 30 2019, Updated 11:59 a.m. ET
Spotify (SPOT) plans to report its second-quarter results on Wednesday. The company will be reporting its second-quarter results for the second time since going public in April 2018. Therefore, investors will watch the quality of the results. Investors want to understand how Spotify is growing its audience and coping with competition in the streaming music marketplace. They will also be looking to see how the company is diversifying its business.
Article continues below advertisement
Streaming music industry
In April, Spotify provided a yardstick for investors to gauge its upcoming results. The company expects its second-quarter revenues to be $1.7 billion–$1.9 billion. If Spotify's revenues match the low-end of its guidance, it would still represent 18% growth YoY (year-over-year). If the revenues hit the upper-end of the guidance, it would represent 35% growth YoY. As a result, analysts expect Spotify to deliver revenues of $1.8 billion for the second quarter.
Although Spotify beat analysts' revenue expectation for the first quarter, it has a mixed track record with consensus expectations. However, Spotify has delivered well against its own internal targets. In the first quarter, Spotify generated revenues of $1.7 billion and posted an operating loss of $52.4 million. Notably, the company's internal prediction called for revenues of at least $1.5 billion. Meanwhile, the internal guidance called for an operating loss of up to $134 million in the first quarter.
In the second quarter of 2018, Spotify reported revenues of $1.4 billion. Internally, the company guided for revenues of $1.2 billion–$1.5 billion. Spotify's operating loss for the second quarter of 2018 was $100 million. The company's internal operating loss guidance was up to $156 million.
Article continues below advertisement
What to look for in Spotify's results
Spotify is the global leader in the streaming music marketplace in terms of subscribers. As a result, Spotify has become the competition's prime target. Every other company entering the streaming music business wants to take Spotify's customers. As a result, investors will watch Spotify's subscriber metrics when the company reports its second-quarter results.
Spotify closed the first quarter with 100 million paying subscribers—up from 96 million in the fourth quarter of 2018. By managing to add 4.0 million new paying subscribers in three months, Spotify checked two important boxes. First, the company was able to generate more subscription revenues. Spotify derives over 90% of its revenues from subscription sales. Second, the strong paying subscriber growth eased concerns about competitive threat to Spotify's business.
Apple, Amazon (AMZN), and SiriusXM (SIRI) are giving Spotify tough competition in the streaming music marketplace. The competition between Spotify and Apple is particularly fierce. Recently, Apple overtook Spotify as the top subscription music service in the US. However, Spotify still dominates the global stage. The company has 100 million paying subscriber base—double Apple's subscriber base. In April, Amazon introduced a free streaming music service supported by advertising. Amazon's free music service is an apparent attempt to put more competitive pressure on Spotify. Sirius merged with Pandora to better position itself to tackle Spotify in the subscription music marketplace.
Article continues below advertisement
Even though competitors have upped their game, Spotify expects to attract more subscribers. The company guided that it would add between 7.0 million and 10 million new paying subscribers in the second quarter. Notably, Spotify expects to report at least 107 million paying subscribers for the second quarter.
Spotify's advertising business 
While Spotify derives most of its revenues from subscription sales, advertising is also an important business for the company. First, there's enormous revenue opportunity in the advertising market. According to eMarketer estimates, marketers worldwide will spend over $333 billion on digital advertising in 2019—compared to $283 billion spent in 2018. By 2023, the global digital advertising market will have expanded to over $517.5 billion.
Article continues below advertisement
Second, advertising provides an avenue for Spotify to diversify its business. Currently, the company's revenues are concentrated around subscription sales. However, that kind of revenue concentration comes with risk. For instance, Spotify's revenue growth might slow if it can't add new paying subscribers fast enough. As the competition among streaming music subscribers escalates, Spotify might have a hard time adding new subscribers.
Spotify's advertising revenues rose 24% YoY to $141 million in the first quarter. Facebook (FB), Twitter (TWTR), and Google (GOOGL) recorded advertising revenue growth of 26%, 18%, and 15% YoY in the first quarter. Currently, Google and Facebook dominate the digital advertising space. They control 60% of the digital advertising market in the US.
To grow the advertising business, Spotify expanded to podcasting as well. The company has signed former President Barack Obama to supply it with podcast content for its global audience.
Spotify plans to supercharge its advertising business by introducing voice-enabled commercials. As a result, the company designed its voice-enabled ads to be interactive. Listeners can respond to commercials to unlock more information. Voice-based ads provide an opening for Spotify to expand its advertising business into voice-operated devices like smart speakers. Spotify struck a deal with Facebook to be one of the default streaming music apps in its Portal smart speaker device.