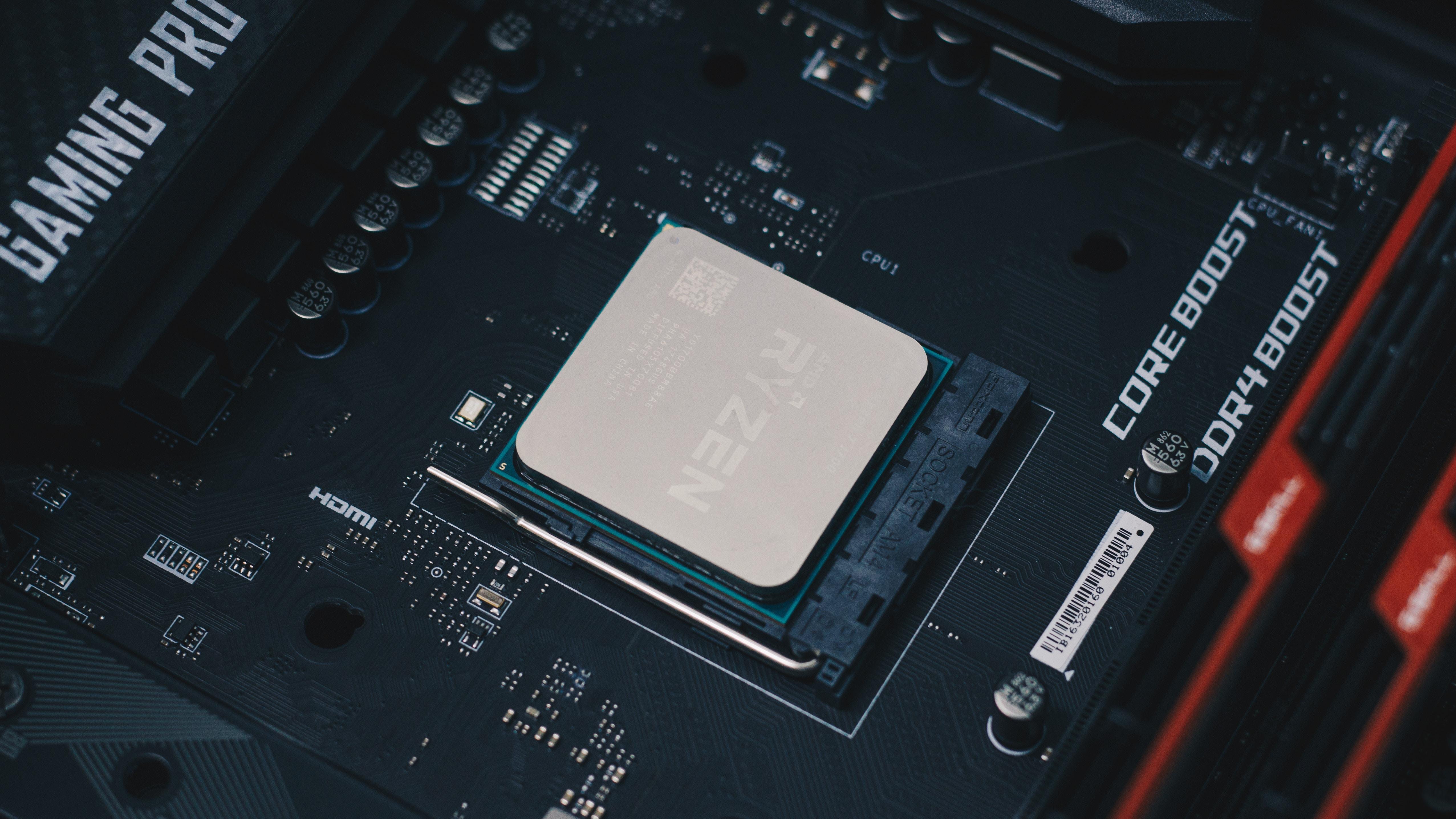 Semi-Custom, 7 nm Products Influence AMD's Guidance
By Puja Tayal

Jul. 31 2019, Published 4:30 p.m. ET
Advanced Micro Devices (AMD) made history in the second quarter. For the first time, a company simultaneously ramped up production of next-generation consumer CPUs (central processing unit) and GPUs (graphics processing unit) and server CPUs. AMD ramped up production of its 7 nm (nanometer) Ryzen 3000 CPUs and Radeon 5700 GPUs to prepare for their July 7 launch. It also shipped early volumes of its 7 nm EPYC server CPUs ahead of their launch on August 7.
Article continues below advertisement
CEO Lisa Su stated that many more 7 nm products, such as higher-end Navi GPU and mobile CPUs, are scheduled for launch in the coming quarters. AMD is banking on these new products to drive growth in the second half. Despite these product launches, Su lowered AMD's revenue guidance for 2019 to mid-single-digit growth.
This lower guidance for 2019 came as a surprise, sending AMD down 8% in today's trading. Analysts had expected that new 7 nm products, especially EPYC, would help AMD achieve its 2019 revenue guidance of high-single-digit growth. Should long-term investors be concerned about the guidance? The answer is no. Let's talk about why.
AMD's third-quarter guidance misses estimates
AMD's business model is skewed toward the second half, when back-to-school and holiday season sales boost demand for PCs and game consoles. In the third quarter, AMD expects its revenue to rise 9% YoY (year-over-year) and 17.6% sequentially to $1.8 billion, missing analysts' estimate of $1.95 billion. It expects 7 nm Ryzen, EPYC, and Radeon sales to drive this revenue rise.
AMD's new products have an aggregate gross margin of over 50%. The company expects a higher mix of new products to improve its non-GAAP (generally accepted accounting principles) gross margin to 43% in the third quarter from 41% in the previous quarter. It expects its operating margin to expand to 13.8% from 7.3% in the previous quarter.
Article continues below advertisement
Why did AMD lower its full-year guidance?
Weaker-than-expected third-quarter guidance encouraged AMD to lower its full-year revenue guidance from the high single digits to the mid-single digits. In dollar terms, it reduced its revenue guidance by ~$200 million. On AMD's second-quarter earnings call, Su explained that its semi-custom revenue fell more than expected in the first half. At the start of the year, the chip supplier expected a 20% YoY fall in semi-custom revenue in 2019. Now, it expects a 35% YoY decline, which has encouraged it to reduce its full-year guidance.
The decline in semi-custom revenue will be offset by strong revenue from 7 nm Ryzen, Radeon, and EPYC products. Moreover, AMD's GPUs will be used in Google Stadia and Apple's new Mac Pro. AMD has also signed a multigenerational deal with Samsung (SSNLF) to offer its GPU technology for the latter's mobile phones.
Su stated that AMD will earn $100 million in revenue from Samsung in 2019. This revenue is spread across nine months starting in April and is included in its full-year guidance. She added that AMD will incur some development costs for the Samsung chips but that the overall profit from the chips will be above the corporate average.
Article continues below advertisement
What insights does AMD's guidance provide?
The above guidance shows that semi-custom weakness is mitigating the impact of strong growth in other segments. After excluding semi-custom revenue, Su expects AMD's revenue to rise 20% YoY in 2019. However, this trend will reverse next year, when semi-custom sales see a boost because of next-generation game consoles. AMD's chips will power Sony's PlayStation 5 and Microsoft's next-generation console.
AMD's future growth banks on the success of its new products. However, several factors come into play to make a product successful. Initial reviews of AMD's new products have been positive, but the competition is picking up. Its bigger rivals Intel and NVIDIA have resorted to price cuts to compete.
The overall demand environment is weak because of the US-China trade war. The US ban on Huawei and some Chinese supercomputing companies includes several of AMD's customers. Any escalation in the trade war will further affect AMD's revenue. Its new products have to tackle these headwinds to gain market share and see improved earnings. Once these macro headwinds clear, AMD's 7 nm products should see strong growth momentum.