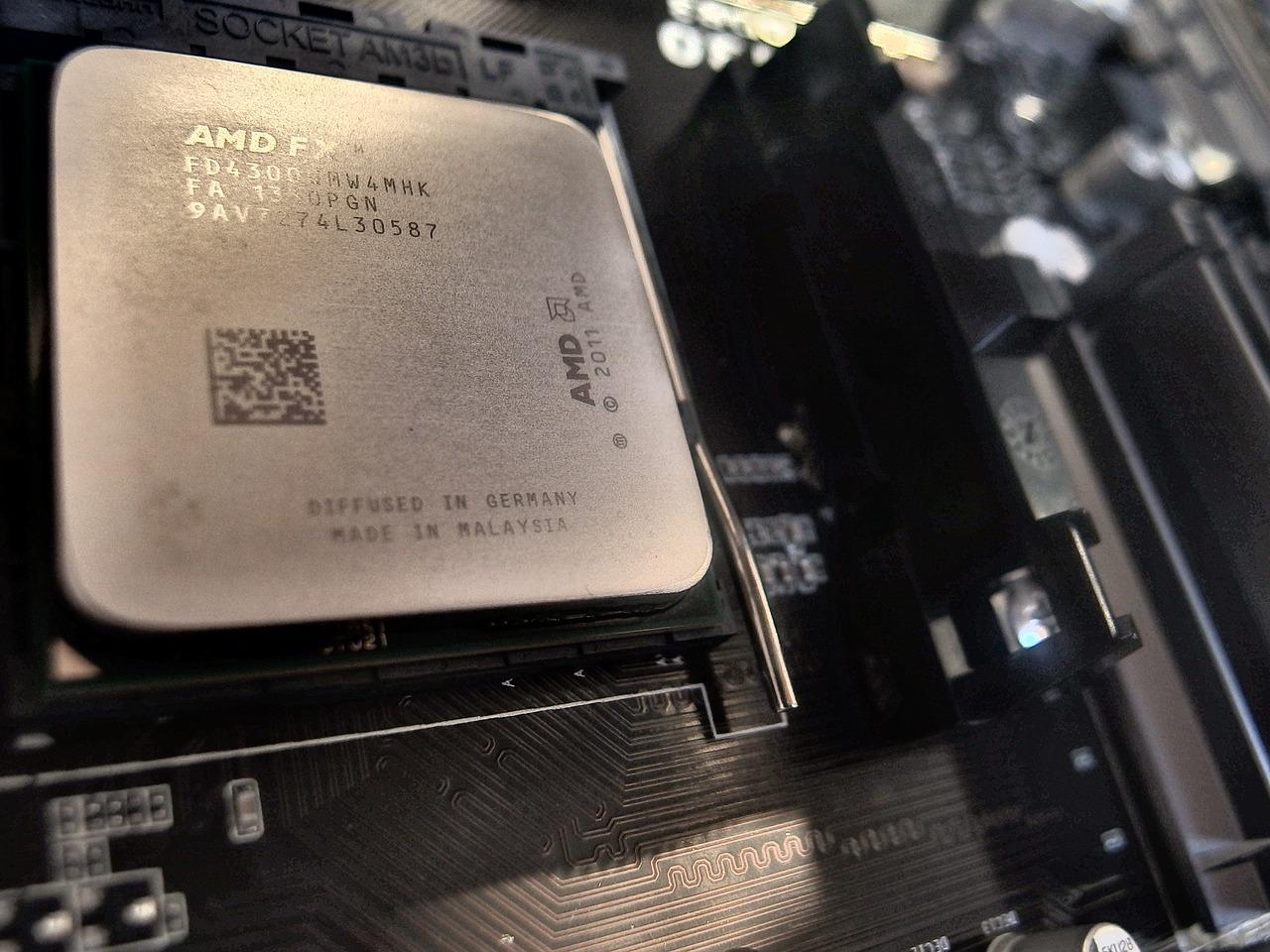 Rumor: Google May Use AMD's EPYC Server Chips
By Puja Tayal

Jul. 31 2019, Published 7:30 a.m. ET
A rumor is relevant news that's unverified and spreads fast. Thus, rumors should, of course, be taken with a grain of salt. Advanced Micro Devices (AMD) is always surrounded by rumors. The latest rumor comes from Lynx Equity Partners analyst KC Rajkumar. He stated that Google (GOOG) is considering using AMD's EPYC server CPUs (central processing unit), as it is dissatisfied with Intel's (INTC) server CPUs. This rumor comes from Benzinga and is not yet verified by any of the above companies. Tech media like Hot Hardware and Tom's Hardware questioned the rumor reported by Benzinga. Let's analyze this rumor in detail and what it means to investors.
Article continues below advertisement
Should investors trust the AMD-Google rumor?
According to the Benzinga report, KC Rajkumar heard rumors that Google is not satisfied with Intel's server platform. This could be possible as Intel has been struggling to keep the security of its x86 architecture in check. Last year, Google researchers discovered hardware security flaws Meltdown and Spectre in Intel's x86 CPUs. Since then, researchers found more security vulnerabilities like Spoiler in Intel's CPUs. The fixes to these security issues slowed down the CPU performance. The slowdown in performance could lead to customer dissatisfaction.
KC Rajkumar supported his statement with information that he found in his field research of hardware supply-chain. He stated that the research showed that Google is using AMD's EPYC server CPUs to build its custom server boards. This could be possible as AMD's 7nm EPYC CPUs will be available this quarter whereas Intel's 10nm (nanometer) server CPUs will not hit the market before 2020. Google wants to use the most advanced chips. Moreover, AMD's EPYC is not vulnerable to security issues. Nothing is official yet.
Article continues below advertisement
What if the AMD-Google rumor is true?
Even if the above rumor is true, it is not like Google will replace tens and thousands of Intel's Xeon server CPUs with AMD's EPYC. It only means that Google is exploring its options. Intel has served as Google's exclusive server CPU supplier for a long time. Over the last few years, Google started exploring chip options. It started using NVIDIA's GPUs (graphics processing units) for machine learning and AMD's GPUs for its game streaming service Stadia. It also started using AMD's GPUs in its Chromebooks.
Intel and AMD fight for market share
A cloud giant like Google even considering AMD's CPUs is a cause of concern for Intel. For a long time, Intel has had a monopoly in the server CPU market with over a 99% share. In the last few quarters, AMD gained some market share from Intel. According to Mercury Research, AMD increased its server CPU market share to 2.9% in the first quarter from 1% last year. It plans to gain double-digit market share from Intel by mid-2020 with the help of its 7nm Rome EPYC CPU.
Article continues below advertisement
Big seven cloud companies order in bulk. If AMD wins some orders from Google, it would significantly boost the former's server revenue, which is currently ~$100 million a quarter. Other cloud companies might follow Google and use AMD's EPYC along with Intel's Xeon. In May, AMD secured an order to power the "Frontier" supercomputer, marking its entry in the supercomputer space. More such order wins could help AMD gain market share from Intel. The stakes are high in the data center market as its margins are way higher than PCs.
KC Rajkumar stated that investors already know that AMD is gaining market share from Intel. The key driver now is the speed and magnitude of these share gains in the coming quarters. He has set a $40 price target for AMD, up 20% from its current trading price. He has reduced Intel's price target from $65 to $45, down 13% from its current trading price.