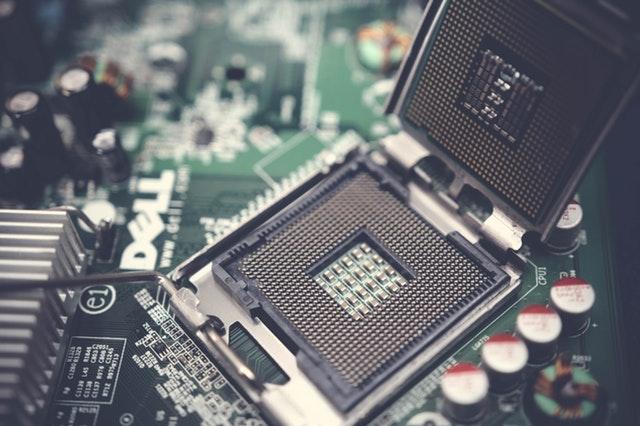 Memory Stocks Rise in Anticipation of a Coming Uptrend
By Puja Tayal

Jul. 11 2019, Published 3:06 p.m. ET
Memory stocks enter their third week of growth
Memory stocks have been on the rise since June 25, when US-based pure-play memory chip maker Micron Technology (MU) reported better-than-expected earnings results for the third quarter of fiscal 2019.
Memory is a commodity market in which demand and supply forces determine prices. It's an oligopoly market in which few players operate.
Three players—Samsung (SSNLF), SK Hynix, and Micron—command more than 95% of the DRAM (dynamic random-access memory) market, and four players—Samsung, Toshiba (TOSBF), Micron, and Western Digital (WDC)—command more than 80% of the NAND (negative-AND) market.
Article continues below advertisement
The memory market is in a downturn due to an oversupply of chips, and this situation has worsened as both customers and producers have continued to hold high memory inventories due to a slowdown in end demand. Adding to memory suppliers' worries, the US banned shipments to Huawei in May, but it eased this restriction at the end of June. The easing of the Huawei ban is likely to allow memory chip makers to ship their commoditized memory chips to Huawei.
Memory stocks are cyclical in nature and react strongly to any positive or negative news as a result. In May and June, Micron's and Western Digital's stocks fell 22% and 19%, respectively, as investors reacted to the escalated trade war and the Huawei ban. Since June 25, their stocks have risen 32% and 28%, respectively, on several pieces of positive news, including the relaxation of the Huawei ban.
Article continues below advertisement
Memory stocks' performances have a direct influence on memory equipment suppliers Applied Materials (AMAT) and Lam Research, which earn 40% and 80% of their revenues, respectively, from memory. Their stocks have risen 7% and 6.4% since June 25 after falling 3% and 14% in May and June. On July 10, the above-mentioned memory stocks were among the top gainers in the S&P 500 Index.
Micron finances the acquisition of Intel's part of the IMFT joint venture
At the start of the year, Micron stated that it would be acquiring Intel's stake in the IMFT (Intel Micron Flash Technologies) joint venture for $1.5 billion in cash. On Thursday, Micron announced an offering of senior notes to fund the deal. Micron stock rose as much as 6% on the senior notes announcement.
The IMFT joint venture was formed in 2006 to jointly develop NAND Flash technologies. Over the years, the joint venture has developed three generations of 3D NAND and a new storage class memory 3D XPoint. However, the two companies decided to go separate ways to realign their memory technologies with their respective businesses.
Article continues below advertisement
Micron acquired Nanya Technology's stake in the Inotera DRAM joint venture in 2016 when the industry was in a downturn. Micron benefited significantly from the deal during the memory upturn in late 2016 and 2017. The IMFT deal could prove beneficial to Micron in the next memory upturn, which analysts think will come in 2020.
Toshiba and Western Digital
The NAND industry has been facing significant oversupply, which has put NAND prices in a free fall for over a year. Western Digital took the biggest hit because of the NAND market weakness, as it earns 44% of its revenue from flash solid-state drives.
Many NAND suppliers are reducing their capacity to bring industry supply in line with demand and slow price declines. Micron has committed to reducing its NAND capacity by 10% in 2019. At a time when the NAND market is facing oversupply, Toshiba Memory and Western Digital's Yokkaichi plant in Japan experienced a 13-minute power outage on June 15 and disclosed it in the media on June 28. This news sent Western Digital stock up 6.7%. The plant took longer than usual to return to normal operations, thereby affecting Toshiba's and Western Digital's NAND production capacities.
Article continues below advertisement
The Yokkaichi plant largely produces 2D NAND Flash, and memory suppliers hold low inventories of 2D NAND. DRAMeXchange expects that the power outage will tighten 2D NAND supply and increase its price. It has revised its NAND price forecast, as lower production from Toshiba, the world's second-largest NAND chip maker, will affect industry supply. It expects the incident to slow the price declines of 3D NAND products in the third quarter. It expects NAND prices to remain flat or drop slightly in the quarter.
Samsung and SK Hynix
South Korea is the largest memory-chip-making country, producing 70% of the world's DRAM and ~50% of the world's NAND output. It houses the two largest memory chip makers, Samsung and SK Hynix. In July, South Korea and Japan started a mini trade war over a dispute about providing compensation to World War II victims. Japan banned the export of three chemicals to South Korea. These chemicals are used in the manufacturing of DRAM, 3D NAND, and displays.
Article continues below advertisement
Because Japan is the largest producer of the three chemicals, the export ban could affect Samsung's and SK Hynix's memory production. The export ban will allow memory chip suppliers to use their excess inventory in the short term, thereby reducing memory industry supply. However, if this export ban continues for the long term, it could put Samsung and SK Hynix at a disadvantage with its foreign competitors.
China
On the one hand, global memory chip makers Micron, Samsung, SK Hynix, and Western Digital are reducing supply. On the other hand, China's Tsinghua Unigroup is investing in DRAM production, as the trade war with the US makes it difficult for China to procure memory chips.
Tsinghua Unigroup has formed its fourth DRAM-manufacturing company, Ziguang, after Xi'an UniIC Semiconductors, Fujian Jinhua, and Innotron Memory. Xi'an UniIC Semiconductors uses Infineon's DRAM IP (intellectual property), Fujian Jinhua is accused of stealing Micron's DRAM IP, and Innotron Memory uses its own technology.
Article continues below advertisement
Ziguang will be headed by Diao Shijing, who has served as the chair of Inotera Memories, a DRAM joint venture between Micron and Nanya Technology, and Yangtze Memory Technologies, a 3D NAND maker. Tsinghua Unigroup aims to use Charles Kao's connections in the memory market to attract the right talent pool from across the globe.
Applied Materials
A good way to understand the state of the memory market is to look at the state of equipment suppliers. They are the first to take a hit in a downturn and the first to see growth in an upturn. Applied Materials, the world's largest SME (semiconductor manufacturing equipment) supplier, is acquiring Japan's Kokusai Electric for $2.2 billion. Kokusai is the tenth-largest SME supplier and specializes in batch-processing systems used in DRAM, NAND, and other memory chip production.
The memory market has consolidated over the years, and SME suppliers are now consolidating as their costs continue to rise and their customer base continues to shrink.
Article continues below advertisement
The above acquisition shows that Applied Materials is broadening its memory portfolio as it prepares for an expected rebound in the memory market. Semiconductor Equipment and Materials International expects global sales of semiconductor manufacturing equipment to fall 18.4% YoY (year-over-year) in 2019 and recover 11.6% YoY in 2020 driven by strong memory spending and new manufacturing projects in China.
What do recent incidents tell us about the memory market?
If we connect the dots, we'll find that memory industry supply is falling. Demand is likely to grow with the easing of the Huawei ban. Although the US-China trade war has resulted in uncertainty about memory demand, chip makers are committed to reducing supply and restoring the demand-supply balance. The trade war could delay the onset of the memory industry uptrend to next year. Investors are buying up ahead of the uptrend to get memory stocks at better prices.