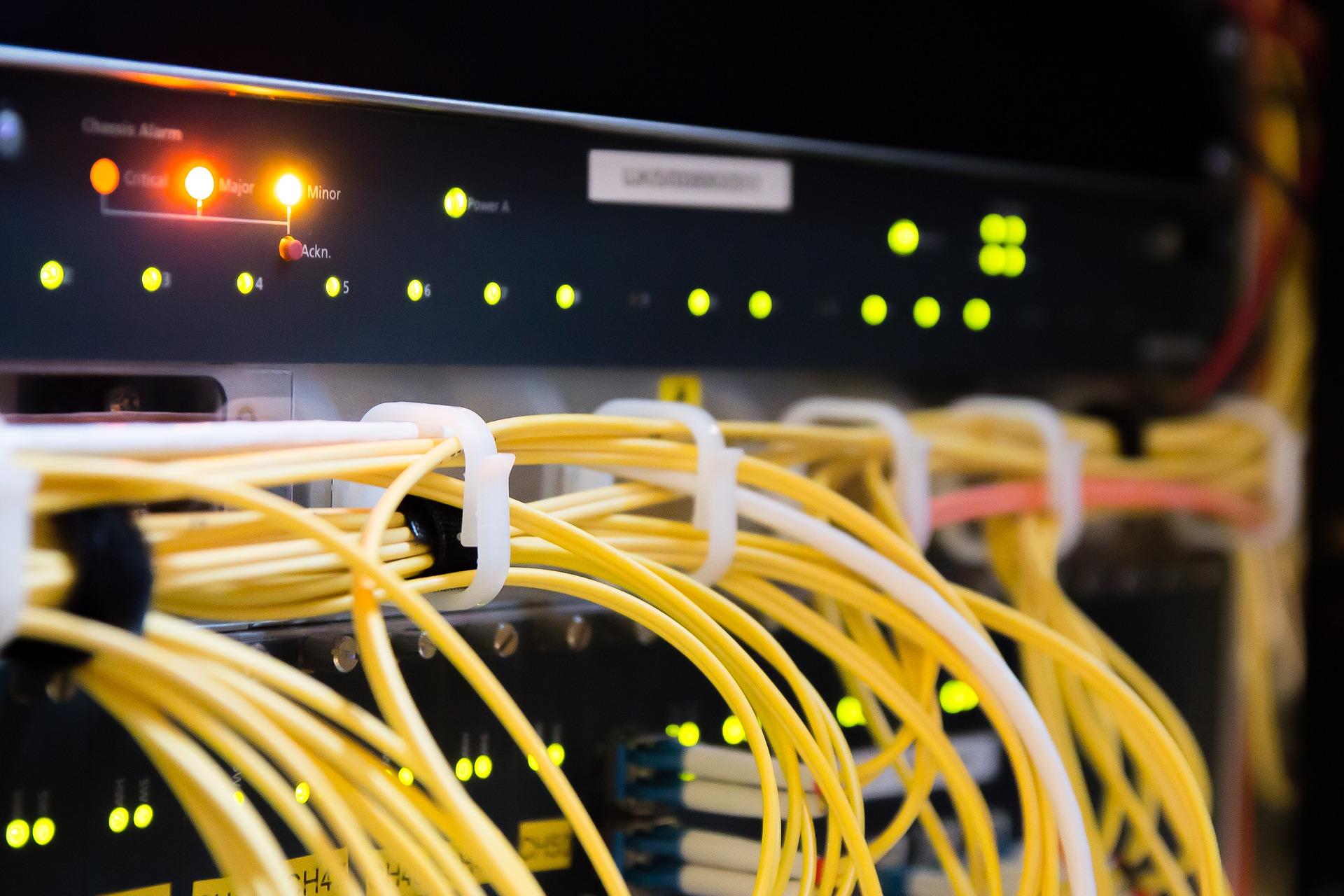 Juniper Networks' Q2 Earnings: What to Expect
By Adam Rogers

Jul. 17 2019, Published 10:34 a.m. ET
Hardware networking company Juniper Networks (JNPR) plans to announce its second-quarter results on July 25. Analysts expect Juniper's revenue to fall by 8.3% year-over-year in the second quarter to $1.1 billion. Its adjusted EPS are estimated to fall 16.7% to $0.40. Juniper reported sales of $1.2 billion with adjusted EPS of $0.40 in the second quarter of 2018.
Will Juniper Networks be able to beat analyst estimates in the second quarter? Let's see how it fared historically in this regard.
Its Q1 2019 EPS of $0.26 beat their estimate of $0.21 by 23.8%.
In Q4 2018, its EPS of $0.59 beat their estimate of $0.57 by 3.5%.
Its Q3 2018 EPS of $0.54 beat their estimate of $0.45 by 20.0%.
In Q2 2019, its EPS of $0.48 beat their estimate of $0.44 by 9.1%.
Article continues below advertisement
Juniper Networks stock
Despite its earnings beat, Juniper's stock returns have been flat but volatile in the last year or so. JNPR stock fell from $30.80 in November 2018 to $24.51 in May 2019. The stock has returned just 2.5% in 2019, underperforming peers and broader indexes. Juniper stock has in fact been range-bound for a few years. The stock has returned 16.4% in the last three years and 15.5% in the last five years.
In comparison, the S&P 500 ETF has returned 21.0% year-to-date, 47.2% in the last three years, and 67.8% in the last five years. The Invesco QQQ ETF has returned 25.7% year-to-date, 77.5% in the last three years, and 112.3% in the last five years.
What will impact Juniper Networks stock going forward?
Will Juniper Networks be able to stage a comeback after disappointing investors in the last few years? The key drivers of a company's stock price are its revenue and earnings growth. Juniper's sales fell from $4.99 billion in 2016 to $4.64 billion in 2018. Its earnings have grown by just 3.3% compounded annually in the last five years.
Analysts expect the company's sales to fall by 3.8% to $4.47 billion in 2019. It's then estimated to grow by 3.0% to $4.6 billion in 2020, and 1.7% to $4.69 billion in 2021, which is still lower than its sales figures of 2016. They estimate JNPR's earnings to fall by 8.0% in 2019. Earnings are then estimated to rise by 13.9% in 2020, and by 4.7% annually in the next five years.
Article continues below advertisement
Juniper Networks has a forward PE multiple of 13.9x. This suggests the stock is not trading at an expensive valuation and is in line with its 2020 earnings expansion. Juniper also has a dividend yield of 2.8%. Juniper will need to expand its bottom line to keep investors interested especially as its revenue growth is flat.
Juniper stock has a 14-day RSI (relative strength index) score of 59 suggests it is trading closer to overbought territory. An RSI score above 70 suggests a stock is overbought, while an RSI score below 30 suggests it is oversold. Now that the stock is trading around $27.29 per share, it could see short-term resistance around $27.4 per share and support at $26.3.
Why analysts are not optimistic about Juniper
Juniper remains optimistic about its enterprise business, which saw year-over-year growth in the first quarter of 2019. Its software sales as a percentage of total revenue is set to increase due to new product and service offerings. In the first quarter, Juniper's service business accounted for 38.0% of total sales and rose 3.0% year-over-year. This segment experienced strong recurring revenue due to robust renewal and attach rates.
Article continues below advertisement
However, Juniper is struggling to expand revenue in the Cloud and Service Provider verticals. The Cloud business has been a cause of concern for Juniper for over 12 months now. Citi Research analyst Jim Suva downgraded Juniper Networks stock to "sell" from "neutral" last week. The analyst stated that peers Cisco and Arista Networks have gained market share in the networking segments and, which could impact Juniper's sales negatively.
According to market research firm IDC, the worldwide Ethernet Switch market revenue rose 7.8% YoY, while the enterprise and service provider router market saw revenue rise 8.2% in the first quarter. Juniper's Ethernet revenue fell 23.4% in the first quarter while its router sales dropped 8.2%. Juniper is clearly struggling to gain market share in a growing business and is also impacted by competition.
Article continues below advertisement
Suva wrote, "We have picked up recent competitive share gains by Arista and Cisco and this sets up for more share loss to Juniper and too lofty 2H expectations. We do not have any financial cash flow or going concern issues but simply believe the stock price will trade lower as our indications become reality in the months ahead."
Analyst ratings
Out of the 25 analysts tracking Juniper, four recommend a "buy," 19 recommend a "hold," and two recommend a "sell." They have an average 12-month target of $27.08 for Juniper. Those targets suggest that Juniper investors will experience another year of flat to negative returns.