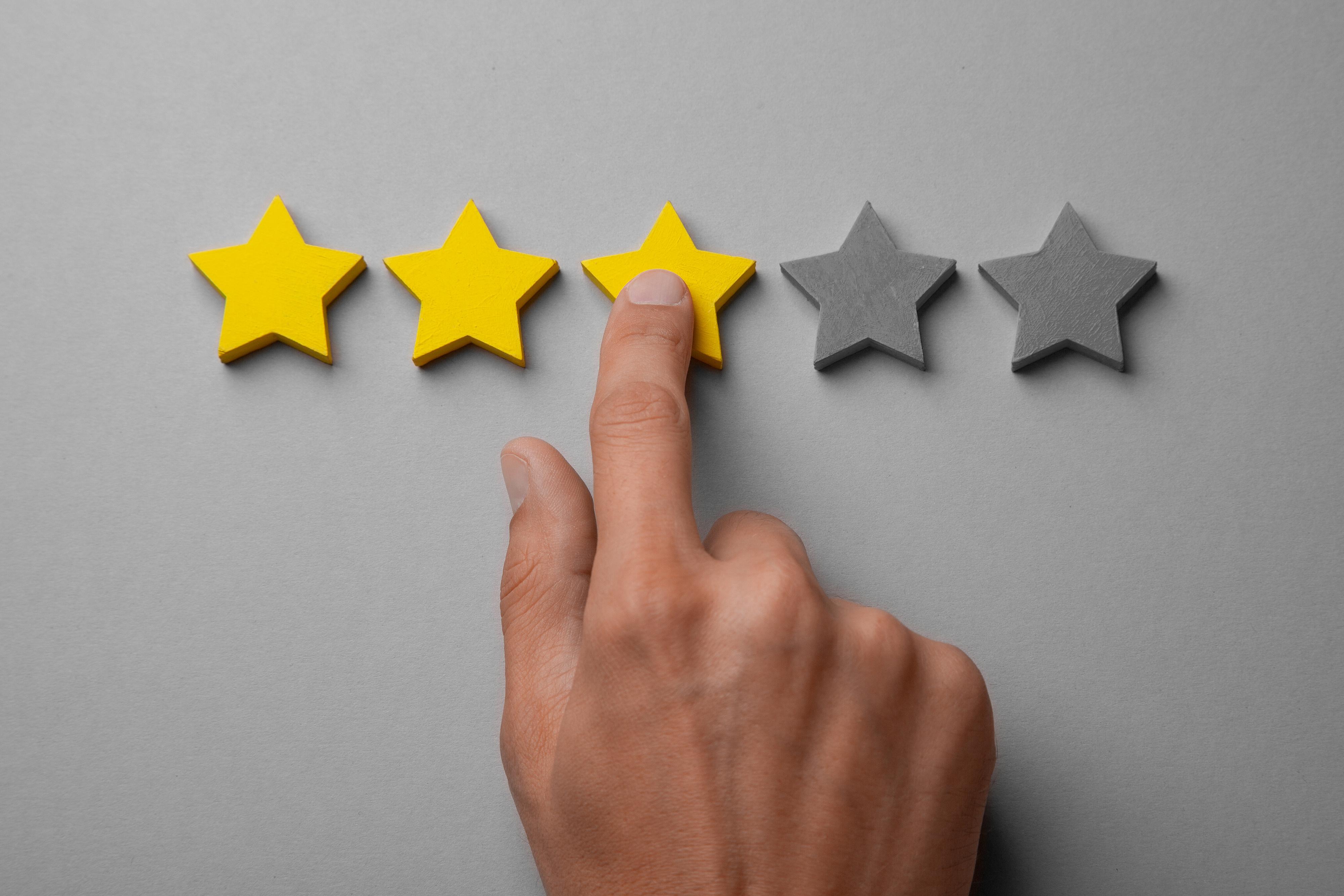 Jefferies Cuts Price Targets for XOM, CVX, Shell
By Maitali Ramkumar

Jul. 16 2019, Updated 11:30 a.m. ET
Jefferies has cut its target prices for integrated energy stocks ExxonMobil (XOM), Chevron (CVX), and Royal Dutch Shell (RDS.A). Shell and Chevron are its "franchise picks" in the integrated energy sector.
Jefferies has reduced ExxonMobil's target price from $84 to $82, Chevron's from $152 to $145, and Shell's from $80.10 to $77.40. In comparison, analysts' mean target prices for the stocks are $85, $138, and $81, respectively, which imply gains of 9%, 9%, and 25% from their current prices.
Article continues below advertisement
What drove the Jefferies price cuts?
A decline in oil price estimates drove target price cuts in integrated energy stocks. Jefferies has lowered its long-term crude oil forecast, from $65 per barrel to $62 for Brent, and $60 per barrel to $55 for WTI. Jefferies expects oil demand-supply to balance in 2020 only if OPEC continues its production cuts. OPEC recently announced the extension of its production cuts until March 2020.
The target price cuts have come just before these companies' second-quarter earnings releases. Analysts have a dull Q2 outlook for integrated energy companies based on their weaker upstream earnings but better downstream earnings.
While analysts expect Chevron's and Shell's profits to rise 4% and 9% YoY (year-over-year), respectively, they expect ExxonMobil's to fall 14% YoY. Analysts expect peer BP's profit to fall 2% YoY in the quarter. Jefferies foresees limited upside potential for global equities.
Analysts' ratings for ExxonMobil
As the graph above shows, six of the 22 analysts covering ExxonMobil recommend "buy," 14 (64%) recommend "hold," and the rest recommend "sell" or "strong sell." In the second quarter, they expect ExxonMobil's EPS to fall 14% YoY to $0.79. Lower oil prices could weaken the company's upstream earnings. Brent fell 9% YoY to $69 per barrel in the second quarter, and ExxonMobil expects its gas volumes to fall due to seasonal demand. The company's natural gas output fell 1.1% in the first quarter due to international volumes declining because of lower demand, divestments, and natural declines.
Article continues below advertisement
However, in the second quarter, ExxonMobil's downstream earnings could strengthen due to better refining cracks. The USGC (US Gulf Coast) WTI 3-2-1, the industry crack, expanded by 9% YoY in Q2 2019, whereas the Midland spread and Canadian differential narrowed by 71% and 30% YoY to $2.30 and $12.40 per barrel, respectively. These weaker oil spreads could partly offset the wider refining crack. ExxonMobil was expecting high turnaround activities in its downstream segment in the second quarter.
ExxonMobil's robust upstream and downstream portfolios
ExxonMobil has a vast upstream portfolio. The company's main assets in offshore Guyana and the Permian regions strengthened in the first quarter. The company has made three discoveries in offshore Guyana in the Stabroek block this year. It has also upgraded its Permian production target to 1 MMboed (million barrels of oil equivalent per day) by early 2024.
While ExxonMobil's, Chevron's, and BP's upstream output rose 2.4% YoY, 6.5% YoY, and 2.0% YoY in the first quarter, Shell's hydrocarbon output fell 2.3% YoY. Shell, Chevron, and BP produced 3.75 MMboed, 3.04 MMboed, and 2.66 MMboed of hydrocarbons in Q1. Meanwhile, ExxonMobil produced 3.98 MMboed in hydrocarbons, the most among peers. ExxonMobil expects its upgraded downstream asset base to improve its margins. Its healthy integrated earnings model is competent in making profits amid volatility.
Article continues below advertisement
ExxonMobil's strong financials and valuation
ExxonMobil's financials are stronger than peers'. In the first quarter, ExxonMobil had the best total debt-to-total capital ratio, and a sound cash flow position. But ExxonMobil stock trades at a premium to peer averages: its forward PE multiple and EV-to-EBITDA multiples are 17.2x and 8.0x, respectively, the highest among peers.
Analysts' ratings for Chevron
Many analysts recommend "hold" or "sell" for ExxonMobil stock due to the company's lower growth expectations and higher valuation. As the graph below shows, 17 (74%) of the 23 analysts covering Chevron recommend "buy," and six (26%) recommend "hold."
Article continues below advertisement
Second-quarter outlook
Wall Street expects Chevron's EPS to rise 4% YoY to $1.86 in the second quarter. The company's upstream earnings could decline YoY in Q2, driven by lower oil prices partly offset by higher upstream volumes. The company foresees its upstream volumes growing 4%–7% this year. The company expects the Wheatstone, Gorgon, and Permian regions to drive its volume growth. Chevron's downstream earnings are likely to be supported by wider refining cracks partly offset by narrower oil spreads.
Why analysts like Chevron
Chevron's upstream portfolio is growing. In the first quarter, its upstream production grew 7% YoY to 3.04 MMboed. The company expects the growth to continue in the coming quarters. The company also has an advantaged downstream portfolio.
Chevron improved its financials and returned wealth to shareholders in the first quarter, paying $1.6 billion in debt and $2.2 billion in dividends. Chevron's capital and exploratory spending amounted to $4.7 billion in the first quarter. Most of the company's capex went toward its assuring upstream segment. The company has good debt and liquidity. Given Chevron's growing upstream portfolio and robust financials, it's no surprise most analysts have a favorable opinion on its stock.
Article continues below advertisement
Analysts' ratings for Shell
As shown in the graph above, nine (82%) of the 11 analysts covering Shell recommend "buy." In comparison, 92% and 100% of analysts tracking Suncor Energy and Total recommend "buy," respectively. Analysts have a favorable opinion on Suncor due to its expanding upstream portfolio and growing earnings: Suncor's upstream output rose 11% YoY to 0.76 MMboed in Q1. They are positive on Total due to its anticipated upstream production growth. In Q1 2019, Total's upstream output rose 9% YoY to a high of 2.95 MMboed.
Shell's second-quarter outlook
Analysts expect Shell's EPS to rise around 9% to $1.23 in Q2 2019. Lower oil and natural gas prices could impact Shell's upstream and integrated gas earnings in the second quarter: WTI prices fell 12% YoY to $60 per barrel, and Henry Hub natural gas prices fell 11% to $2.5 per MMBtu.
Shell expects its upstream production to rise 150–200 Mboed (thousand barrels of oil equivalent per day) YoY in the second quarter, but its integrated gas output to fall 10–50 Mboed YoY. The company expects its LNG (liquefied natural gas) volumes to be steady from the previous year.
Shell's downstream earnings could grow due to refining cracks widening YoY in the second quarter, partly offset by weaker oil spreads. Plus, Shell's refining throughput could be higher in the quarter because of lower maintenance activities.
Why analysts love Shell
Most analysts like Shell due to its earnings model, growth prospects, and financials. They expect Shell's earnings to rise 7% this year.
In the first quarter, Shell's earnings dropped marginally and less than peers' thanks to its robust integrated earnings model. The company has built this sound model by lowering costs, optimizing capex, divesting non-core assets, and delivering new projects.
Shell's first-quarter earnings also beat analysts' estimate, and the company's integrated gas, upstream, and downstream earnings rose despite oil prices, refining margins, and chemical margins weakenings. Higher natural gas and LNG prices and elevated refining trading activity drove Shell's earnings. Shell's total upstream production stood at 3.75 MMboed in the first quarter. To learn more about Shell's strategy, sound upstream portfolio, and crucial downstream segment, read Shell: Stronger in Q1 Due to Its Strategy.