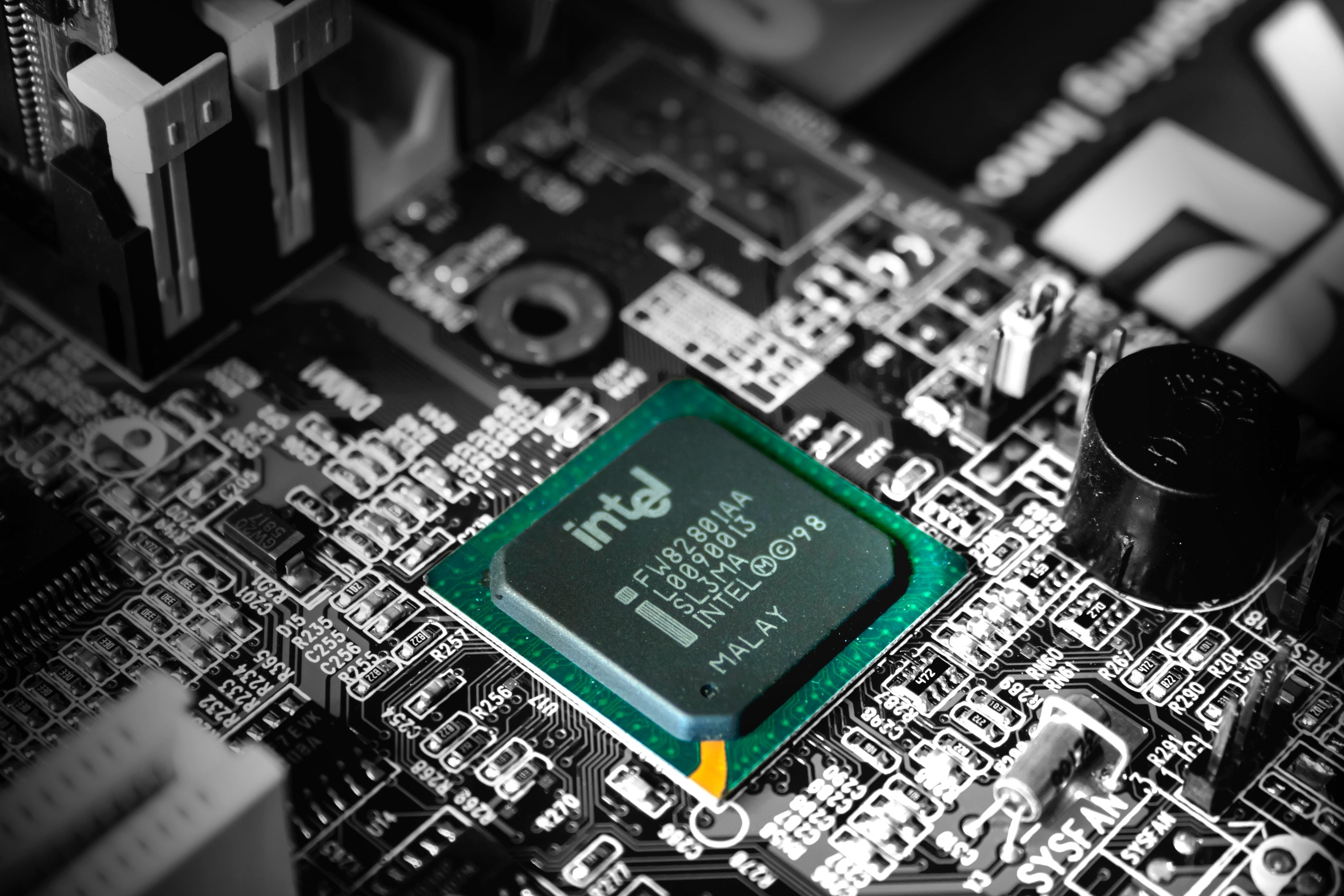 Intel's Modem Patents Have Exclusive Bidder
By Puja Tayal

Jul. 28 2019, Updated 6:33 a.m. ET
Intel reportedly halts auction of modem patents as it gets an exclusive buyer.
Analysts believe Apple is the exclusive buyer.
Article continues below advertisement
Why is Intel's 5G modem technology of significance to other tech firms?
Intel (INTC), the world's largest semiconductor company, is a leader in the PC and server processor markets. It also operates in several other adjacent markets like IoT (Internet of Things), mobile modem, and automotive. Its former CEO, Brian Krzanich, launched some ambitious projects that delivered lower returns. For instance, the firm tried to make its mark in the mobile processor market and the 5G modem business but failed.
Intel's current CEO, Bob Swan, is taking steps to refocus the company's efforts on fast-growing markets that generate higher returns. In 2018, Intel spun off its Security business to McAfee, which reportedly plans to launch its initial public offering in 2019.
Article continues below advertisement
Intel's modem exit came at a time when the industry was at the start of the 5G revolution. Many technology firms are focusing their efforts on 5G technology. In fact, 5G became an important discussion in geopolitical talks. The US ban on Huawei and the United States-China trade war centered around the 5G technology. The US President even blocked Broadcom's (AVGO) acquisition of Qualcomm to preserve the country's lead in 5G.
Intel auctions modem and other wireless patents
Two months after Intel's 5G modem exit on June 25, a report from IAM stated that the chipmaker had put up around 8,500 wireless patents for auction. It expects to receive indications of interest by early August. Of the above patent portfolio, 8,000 patents are related to cellular technology and 500 to a broad range of IoT devices. Of the 8,000 cellular patents,~6,000 relate to 3G, 4G, and 5G cellular standards and ~1,700 to wireless technologies implementation.
Even after selling the above 8,500 patents, Intel will retain some significant wireless patents. IAM stated that this auction is separate from the company selling its mobile modem business. Intel's mobile business will also include employees and modem designs of various technology generations.
Article continues below advertisement
On July 9, IAM published another report citing an email from Intel's Licensing Trademarks and Standards Group director James Kovacs. The email stated that Intel has put its auction on hold as it entered a "period of exclusivity" with an unnamed buyer for a major portion of the auctioned assets. What does this mean?
Exclusive bidder for Intel's modem patents
Intel has entered exclusivity with one bidder, stopping other bidders from participating in the auction of the patents in question. According to the email viewed by IAM, the company would re-open the auction process if that exclusive bidder fails to finalize a deal. Intel did not provide the name of that exclusive bidder or what type of bidder it is (a company, an investor, or a consortium of private equity and operating companies.)
Article continues below advertisement
It is surprising to note that Intel has an exclusive bidder in less than a month after the announcement of the auction. It could be that Intel already had a buyer who was not confirming the deal. IAM, citing several industry sources, stated that the chipmaker delayed in giving access to the auction data room. This delay suggests that the company created this entire auction to put pressure on that exclusive bidder to submit a firm offer.
Intel's wireless patent portfolio is of significance in the 5G revolution and can be used in various markets. The portfolio is too attractive for the exclusive bidder to walk away. But even if it does walk away, there would be a range of buyers interested in the chipmaker's wireless patents.
Intel declined to comment on the above report. But one thing is certain. The company will sell its modem patents as soon as it can, as its mobile business is struggling to keep up with the competition. Before we move ahead, let's first understand why Intel exited the mobile business.
All you need to know about Intel's mobile business
Article continues below advertisement
Intel does not report its mobile earnings separately. But the Wall Street Journal estimates the chipmaker's modem business is reporting an annual loss of $1 billion. After the loss of Apple's account, it made financial sense for Intel to exit the modem business and focus on profitable businesses. It is now focusing on 5G network infrastructure, which generates a higher margin.
Intel reportedly has an exclusive bidder for its 8,500 wireless patents, and many believe the bidder is Apple. Let's look at this possibility.
Is Apple exclusive buyer of Intel's wireless patents?
Many industry experts believe Apple is the most likely buyer of Intel's modem business for a few reasons. First, Apple is developing its own modem in-house. Thus, acquiring Intel's patents would expedite this process. Second, the handset maker has already been using Intel's modems. Third, it has enough cash reserves to enter the auction process and bid for the majority of Intel's wireless patents. If the exclusive bidder was a consortium or another company, it would require time to arrange for funds to bid for so many patents.
Article continues below advertisement
Other possible bidders for Intel's wireless patents
However, it is possible that the exclusive bidder is not Apple. In that case, one likely candidate could be Broadcom, which tried to acquire Qualcomm last year for the latter's 5G assets. Broadcom is known for growing through acquisitions. Recently, Bloomberg reported rumors that the company is in advanced talks to buy cybersecurity giant Symantec.
If the Apple rumor is not true, then Broadcom could be the exclusive bidder for Intel's wireless patents. Chinese firms might be interested in Intel's patents. However, the ongoing United States-China trade war has made it difficult for Chinese firms to acquire US technology.
Intel's wireless patent portfolio is significant to many tech firms looking to tap the 5G market. Whether it is Apple or Broadcom or any other company, Intel's wireless patents will boost the acquirer's entry in the 5G space even though Intel's modems lag behind Qualcomm's modems in terms of technology.