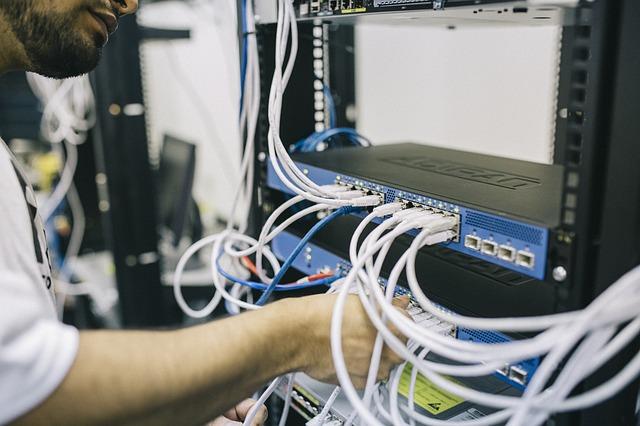 Inside Vodafone's Financial Balancing Act
By Ruchi Gupta

Jul. 5 2019, Updated 2:21 a.m. ET
Finish line in sight for Vodafone in Liberty deal
An EU antitrust watchdog is set to approve Vodafone's (VOD) takeover of certain cable networks from Liberty Global (LBTYA), according to a Reuters report citing people familiar with the matter. It's been more than a year since Vodafone agreed to pay ~$22 billion to purchase Liberty's cable assets in Germany and central Europe as it worked to expand and further diversify its business. The Vodafone-Liberty deal has taken a long time to close because Deutsche Telekom (DTEGY), the leading telecommunications provider in Germany, has objected to the deal on the grounds that it would stifle competition.
Article continues below advertisement
Vodafone offered a concession to remedy concerns about reducing cable competition so it could have the deal cleared by regulators. Vodafone's remedy came in the form of the company agreeing to allow its rival Telefonica Deutschland to access the cable networks it's purchasing from Liberty. EU antitrust regulators seem to have liked Vodafone's remedy and are now set to give the transaction the green light.
Deutsche Telekom insists Vodafone's concession isn't sufficient
Deutsche Telekom, which maintains that Vodafone's remedy in the Liberty deal isn't sufficient, is the parent of T-Mobile (TMUS), the US mobile operator that's seeking to merge with its rival Sprint (S) in a deal valued at $26 billion. The T-Mobile–Sprint deal also has run up against strong opposition, including from cable provider Altice USA (ATUS) and satellite TV provider Dish Network (DISH). But Dish's opposition has evolved, as the company is now in the running to purchase the assets T-Mobile and Sprint have agreed to sell to secure regulatory approval for their merger.
Article continues below advertisement
Altice is set to begin providing wireless services using Sprint's network, and it has argued that a merger of Sprint with T-Mobile would complicate the picture for its wireless venture. Altice's wireless venture would see it join Comcast (CMCSA) and Charter Communications (CHTR), which have also ventured into the business of selling wireless phone services.
Vodafone's falling revenue
Vodafone's revenue for fiscal 2019 (which ended in March 2019) fell 6.2% to ~$49.4 billion. Vodafone's annual revenue has been on the decline in recent years, and the company can be seen counting on strategic acquisitions, such as the purchase of Liberty's cable networks, to stimulate its growth.
Article continues below advertisement
Vodafone and Telecom Italia combine their tower units
Vodafone is merging its tower business in Italy with that of its rival TIM (Telecom Italia) in a deal that's expected to reduce the burden of rolling out 5G services in Italy for both companies. Vodafone and TIM are expected to complete the merging of their tower businesses early next month. Both companies will own equal stakes in the combined tower business, according to a Reuters report. Goldman Sachs, Bank of America, and several other banks have been tapped to provide up to $2.8 billion in loans to Vodafone and TIM to facilitate the merging of their tower operations.
Last year, Vodafone announced that it had invested $2.7 billion in the purchase of wireless airwaves in Italy that it would use for its 5G network deployment in the country. The company explained that the wireless spectrum it purchased in Italy would allow it to achieve substantial operating cost savings in addition to enabling it to meet the anticipated increase in demand for high-speed wireless connections in Italy.
Article continues below advertisement
Operators racing to deploy 5G networks in growth pursuit
Mobile operators around the world are busy rolling out 5G networks or cutting deals to enable them to deploy 5G networks faster and more efficiently. In the US, AT&T, Sprint, and T-Mobile are underway with the rollout of 5G services. Sprint and T-Mobile are seeking to merge their operations on the grounds that doing so would allow them to speed up the deployment of 5G networks across the US.
On its part, Vodafone's European competitor Deutsche Telekom has partnered with SK Telecom (SKM), its South Korean counterpart, to form a 5G-focused joint venture. The joint venture will develop technologies and services for 5G networks, potentially allowing the companies to make the most of 5G connectivity.
5G promises ultrafast wireless Internet speeds that can rival broadband. Therefore, mobile operators such as Vodafone are counting on 5G connectivity to widen their revenue opportunities by enabling them to sign up more subscribers, especially corporate customers. Ericsson predicts that there will be 1.5 billion 5G subscribers by 2024.
Article continues below advertisement
How Vodafone plans to finance its 5G spectrum costs
Spectrum costs will soar at Vodafone this year because the company wants to purchase more airwaves to support its 5G deployment, according to a company briefing. In October last year, Vodafone announced that it had spent ~$2.7 billion to purchase 5G spectrum in Italy. Last month, Vodafone said it had spent ~$2.2 billion to purchase 5G spectrum in Germany, a key market. In addition to the spectrum purchase, Vodafone agreed to pay more than $20 billion to purchase a portfolio of cable networks from Liberty Global in Germany and Central Europe.
Deutsche Telekom is opposed to the Vodafone-Liberty deal, but Reuters has reported that EU regulators are set to approve the deal anyway.
Vodafone selling nonessential assets to raise funds for spectrum purchases
On its part, Vodafone plans to finance its 5G spectrum purchases with cash from operations and funds that may be raised from the sale of nonessential assets or operations. Vodafone is on track to raise nearly $2.4 billion from the sale of its New Zealand subsidiary. The company announced in May that it had agreed to sell its New Zealand business and added that it expected the transaction to close in fiscal 2020, which began in April 2019. Vodafone exited fiscal 2019 with $32.1 billion in its cash reserve, up from $16 billion in fiscal 2018.
Vodafone is eyeing spectrum purchases in the United Kingdom, Spain, and South Africa.
Article continues below advertisement
Vodafone carrying $62 billion in debt
Vodafone has already warned that the cost of the spectrum it needs to launch its 5G services will soar this year. But soaring spectrum costs aren't the only challenge Vodafone is grappling with. The company also carries a massive debt load that it wants to bring down. Vodafone's debt stood $62.6 billion at the end of fiscal 2019. This debt rose from $49.5 billion in fiscal 2018.
Vodafone isn't the only major mobile operator struggling with massive debt. AT&T's (T) debt stood at $164 billion at the end of the second quarter. Debt ballooned at AT&T following a series of acquisitions aimed at helping the company expand and diversify its business, including the purchase of WarnerMedia.
T-Mobile and Sprint had debt levels of ~$30 billion and $35 billion, respectively, at the end of the second quarter. Comcast's debt stood at ~$110 billion at the end of the quarter. Comcast is also in the wireless business, although it's well known for its cable services. Comcast's debt soared following its acquisition of British satellite broadcaster Sky for $40 billion.
Vodafone cuts dividend to control costs and debt
Vodafone's debt is expected to rise once the company closes the deal to purchase certain European cable network assets from Liberty Global for more than $20 billion.
To raise funds for its 5G investments and tackle its debt burden, Vodafone is trying its hand at many different strategies. The company recently reduced the amount of money it pays out to shareholders as dividends, marking the first such cut. Vodafone's management admitted that its decision to reduce its dividend was a difficult one but was necessary to reduce its debt. Vodafone has also automated processes in its procurement arm in a bid to cut costs, according to a report from the Wall Street Journal. The other measure Vodafone has taken to raise funds and deal with its debt problem has been selling its noncore assets.