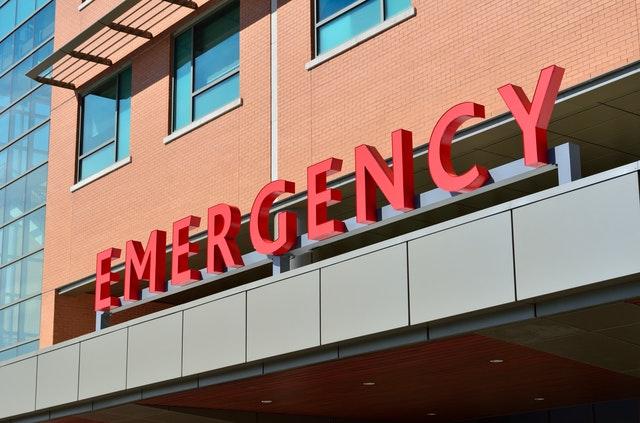 Healthcare Stocks to Watch Amid the ACA Constitutionality Debate
By Margaret Patrick

Jul. 28 2019, Updated 6:46 a.m. ET
A challenge to the ACA's constitutionality
On July 9, the constitutionality of the nine-year-old ACA (Affordable Care Act) was debated in the United States Court of Appeals for the Fifth Circuit in front of a three-judge panel. The argument was centered around the validity of a ruling by a federal judge in Texas in December 2018. The judge had declared the ACA's individual coverage mandate—and thereby the whole law—unconstitutional.
The fact that two of the three judges seemed to back the lower court's ruling has increased the investment risk for many health insurance and hospital stocks. However, even if the court declares the ACA unconstitutional, Democrats will definitely appeal in the US Supreme Court. Hence, the law will be done away with only if the Supreme Court upholds the ruling of the lower courts.
Article continues below advertisement
ACA's impact on coverage
According to a survey by the Commonwealth Fund, coverage gaps and the uninsured rate seem to have reduced significantly since the implementation of the ACA. However, the underinsured rate has increased—especially among moderate-income families buying coverage in individual marketplaces and those with employer-sponsored insurance plans.
How might the ACA's repeal affect hospital stocks?
If the ACA is repealed, 20 million people—including those from the lower-income segment as well as those with preexisting conditions—stand to lose healthcare coverage. The subsequent increase in the uninsured population will affect hospital systems, which may report a rise in uncompensated care, including discounts and price concessions to the uninsured as well as charity care. Hospitals will also lose significant investments they made to become compliant with value-based reimbursement from Medicare.
Article continues below advertisement
However, even with the existence of the ACA, hospitals have been reporting increasing levels of uncompensated care due to high levels of underinsured people, which includes those enrolled in high-deductible plans and plans with significant copayments. Hence, any law that replaces the ACA will have to focus on reducing not only the level of uninsured but also the level of underinsured people in the US.
How hospital stocks performed on Wednesday
Although hospital stocks floundered in early trading, most closed in the green on Wednesday. This performance may be attributable to the opinions of many legal experts highlighting the low probability the ACA's repeal. Investors may also have seen validity in the arguments set forth by Democrats against the repeal. Hospital stocks are capital intensive and also seem to have benefited from the market-wide rally that followed Fed Chair Jerome Powell's testimony yesterday. To learn more about the US market's performance yesterday, read Powell's Testimony Drives US Stock Market to All-Time High.
Article continues below advertisement
Amid this backdrop, HCA Healthcare (HCA) closed at $136.68 yesterday, up 1.25% from the previous day. Tenet Healthcare (THC) closed at $19.00, up 2.43% from the previous day. Universal Health Services closed at $129.66, up 0.60%, while Select Medical Corporation closed at $15.44, up 0.06%. Mednax closed at $24.60, up 0.16%, Encompass Health Corporation closed at $62.37, down 0.19%, and Community Health Systems (CYH) closed at $2.60, down 0.76%.
Brookdale Senior Living was up 1.38% at $8.06 yesterday, but Capital Senior Living Corporation was down 3.03% at $5.12, and Genesis Healthcare was down 0.79% at $1.29. Dialysis-focused hospital system Davita (DVA) was up 4.00% at $54.65, while American Renal Associates Holdings was flat at $6.75.
Which hospital stocks may be safer investments?
The direction and extent of the share price fluctuations of hospital stocks amid the growing uncertainty surrounding the ACA may indicate the overarching investor sentiment. Let's analyze the exposure of these hospital stocks to a potential change in or repeal of the ACA.
HCA Healthcare and Tenet Healthcare have networks that are mainly focused on urban and suburban areas. Since these companies are targeting mostly middle- and high-income patient populations, their stocks seem less risky in such uncertain times. HCA Healthcare seems better positioned than Tenet, as it's focused on fewer states that are expected to report more than a 50% increase in the uninsured population in the event of the ACA's repeal.
Article continues below advertisement
Mednax seems to be one of the safer hospital stocks, at least in the short term. The company is focused on offering clinical services to other hospitals and healthcare systems. However, in the long term, its future is closely tied to the overall health of the broader hospital industry. Mednax also offers management services, such as billing and coding, eligibility and enrollment, patient pay, and revenue recovery, to hospitals. These services may be affected if the ACA is abolished, as Mednax may require an overhaul to its infrastructure to comply with the new regulations. However, since management services accounted for only 6% of its revenue in 2018, this area may not have a significant effect on its growth prospects.
Brookdale Senior Living is the top-ranking independent living, memory care, and assisted living services provider for US senior citizens. The company earned ~81.46% of its revenue from private payments in 2018, so its stock seems to have very low exposure to any changes in the ACA. Capital Senior Living, another key senior housing provider, earned almost 95% of its revenue from private sources in 2018. The company is also not significantly exposed.
Article continues below advertisement
Universal Health Services could prove to be a volatile stock, considering that the company earned almost 47% of its 2018 revenue and 54% of its 2018 EBITDA from its behavioral health business. The ACA has played a pivotal role in extending mental health coverage, as it lists mental health and substance abuse services as essential for marketplace plans. The law has also ensured that patients aren't discriminated against for preexisting mental health conditions. Universal Health Services may report a significant rise in uncompensated care if the ACA is repealed.
The ACA has also been instrumental in expanding coverage for post-acute care services, inpatient rehabilitation, and home healthcare services.
In 2018, post-acute care provider Select Medical Corporation earned 26.6% of its revenue from Medicare, down from 30.1% in 2017. The company earned the remaining 73% of its revenue from non-Medicare payers. Around 31.8% of its revenue came from commercial payers, 22.1% came from workers' compensation, 16.8% came from private insurance, and 2.7% came from Medicaid. The company is significantly exposed to the risk of the ACA's repeal, as more than 50% of its revenue is earned from employer-sponsored and private insurance.
Genesis Healthcare, another post-acute care provider, earned ~57% of its revenue from Medicaid, 21% from Medicare, and 12% from commercial insurers in 2018. Its high revenue exposure to Medicaid makes its stock significantly reliant on changes to the ACA.
Encompass Health Corporation is involved in providing inpatient rehabilitation and home health and hospice services to patients. Its stock may also prove to be volatile in the event of the ACA's repeal.
Article continues below advertisement
For the past three years, Community Health Systems has been focusing on rationalizing its portfolio by divesting noncore hospitals, thereby generating funds to pay down debt and increase investments in stronger markets. However, increased uncertainty in the hospital industry due to the ACA debate could affect overall mergers and acquisitions activity as well as planned divestiture timelines for the company, thereby affecting its growth trajectory.
President Trump signs an executive order for kidney care reforms
On Wednesday, President Donald Trump signed an executive order mainly to increase awareness for the prevention of kidney failure and to increase the use of at-home dialysis services. The order also aims to increase the number of kidney transplants in the country. Following this news, leading home hemodialysis player Davita saw its stock rise.
Article continues below advertisement
How could the ACA's repeal affect health insurance stocks?
The potential abolition of the ACA is expected to be a mixed bag for health insurance providers. Health insurance providers such as UnitedHealth Group, Anthem, and Centene have invested significantly in complying with the ACA's requirements and leveraging the opportunities offered by the law. These companies will again have to invest funds to overhaul their systems to become compliant with any new regulations. A complete ACA repeal would also affect the FDA's authority to approve biosimilars, as the Biologics Price Competition and Innovation Act of 2009 is part of the ACA. This change could result in a significant increase in pharmaceutical spending for health insurance providers.
However, in the absence of the ACA, some health insurers may attempt to offset these expenses by charging higher premiums, especially to people with preexisting conditions. In such an uncertain environment, health insurers with optimal cost structures and low exposure to Medicaid expansion or the marketplace business may prove less risky.
Article continues below advertisement
How health insurance stocks performed on Wednesday
On Wednesday, UnitedHealth Group (UNH) closed at $247.48, up 0.60% from the previous day's close, while Cigna closed at $160.51, up 0.49% from the previous day's close. Anthem closed at $287.92, up 1.32%, while Centene (CNC) closed at $51.21, up 1.51%. Molina Healthcare closed at $137.87, up 0.80%, and WellCare Health Plans closed at $280.30, up 0.88%. Health insurance stocks also seem to have benefited from the overall US market surge yesterday.
Which health insurance stocks may prove to be safe investments?
While all health insurers are expected to be significantly affected by changes to—or the abolition of—the ACA, Centene may be one of the most affected due to its high exposure to the Medicaid and health insurance marketplace segments. After the completion of the Centene–WellCare Health Plans deal, the combined company is expected to earn 65% of its 2019 revenue from Medicaid, 15% from the marketplace, and 15% from Medicare and the Medicare prescription drug benefit. To learn more about the Centene–WellCare deal, read A Look at Synergies from the Centene-WellCare Deal.
UnitedHealth Group may be one of the health insurers that are the least affected by the repeal of the ACA, considering the strength of its Optum healthcare services business as well as its diversified presence across both government-sponsored and commercial insurance.