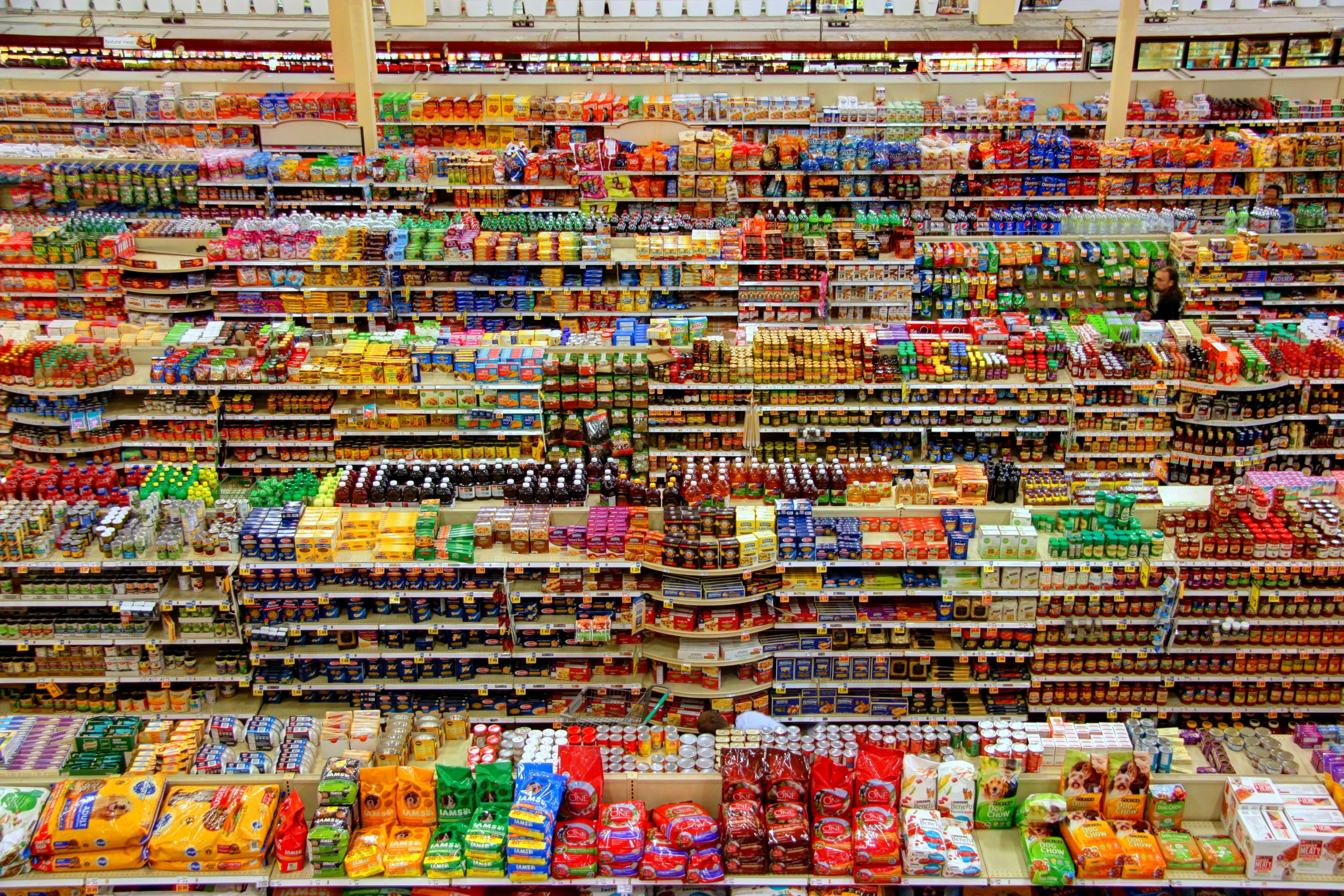 Goldman Is Bullish on These Big-Box Retailer Stocks
By Amit Singh

Jul. 12 2019, Updated 7:43 a.m. ET
Goldman sees upside in these retailer stocks
Goldman Sachs recommends a "buy" on retail stocks Target (TGT), Walmart (WMT), and Costco (COST), CNBC reported on July 11, citing the investment bank's client note. Moreover, Goldman added Target stock to its "conviction buy list."
Big-box retailer stocks are scaling new highs and have outperformed the broader markets so far this year. These retailers have successfully defended and increased their market share amid a heightened competitive environment. Also, they successfully drove comps on the back of stellar growth in traffic.
Article continues below advertisement
Continued investments in growth, a focus on merchandising and omnichannel offerings drove the comps of these retailers. Meanwhile, lower tax rates and share buybacks drove double-digit EPS growth, and in turn, the retail stocks. Moreover, smaller players putting shutters on their stores boosted traffic at these retailers.
Analyst Kate McShane of Goldman Sachs expects the stocks of these big-box retailers to "best-perform" in the coming months, reflecting benefits from their investments in business and resilience to the uncertainty around the US-China trade deal. Moreover, improvement in the operating income is likely to support growth.
We agree that Target, Walmart, and Costco are expected to sustain momentum in their base business on the back of investments in growth initiatives. Moreover, operating income is expected to improve, driven by higher comps, cost-savings, better e-commerce margins, and lower per-unit digital fulfillment charge. However, the current valuation of these retailers, primarily that of Costco and Walmart, is a concern and could limit the upside.
Article continues below advertisement
Costco's unattractive valuation
Costco stock is up 35.8% so far this year, thanks to its industry-leading comps and double-digit EPS growth. We expect Costco's comps to continue to grow at a higher rate than that of Target and Walmart. Moreover, increased membership fee income and control on overhead costs are expected to support margins. However, its EPS growth is likely to moderate in coming quarters as it faces tough comparisons.
Notably, momentum in comps is setting the direction for Costco stock. A couple of analysts increased the price target on Costco stock following the retailer's June sales numbers. J.P. Morgan raised its target price to $271 from $252. Meanwhile, Instinet increased the target price to $256 from $235.
Costco trades at a high valuation, which is a concern and could limit the upside in the stock. Costco trades at a forward PE multiple of 33.3x, which is about 25% higher than its five-year average trading multiple of 26.6x. Analysts expect Costco's bottom line to increase by 6.2% in fiscal 2020, which makes its current valuation unattractive. Also, Costco trades at a significant premium to that of Target and Walmart stock.
Article continues below advertisement
Walmart's stagnating earnings growth
As for Walmart, its stable US business, expanded digital fulfillment options, the addition of new brands, and omnichannel offerings are driving traffic, and in turn, its comps. Walmart stock has risen 22.3% so far this year on the back of impressive comps growth and better-than-expected performance on the bottom-line front. However, its earnings growth has stagnated and is expected to stay weak in the coming quarters.
Weak margins in the international markets and price investments are taking a toll on Walmart's bottom line. Moreover, dilution from Flipkart's acquisition further remains a drag. However, an improved product mix is likely to support margins. Analysts expect Walmart's adjusted EPS to decline in fiscal 2020. Meanwhile, it is projected to increase by a mid-single-digit rate in fiscal 2021.
Walmart stock is trading at a forward PE multiple of 23.4x, which is about 34% higher than its historical average multiple of 17.4x. Walmart's premium valuation reflects the benefits from business investments. However, with an expected slowdown in earnings growth, its stock looks unattractive.
Article continues below advertisement
Is Target better placed among retail stocks?
Target's investments in growth, including strengthening of the e-commerce business, store remodeling, the opening of new small-format stores, and exclusive brand launches have driven its comps higher. The retailer generated solid traffic in fiscal 2018 and continues to do so in fiscal 2019.
Target stock has risen 30.8% so far this year on the back of continued growth in traffic, improved margins during the last reported quarter, and double-digit EPS growth. Target stock has always traded at a lower valuation multiple than that of Walmart and Costco. Shares of Target are trading at a forward PE multiple of 14.4x, which is about 57% lower than Costco's current valuation. Moreover, it trades at a discount of 39% when compared with Walmart's forward PE multiple.
Interestingly, Target offers similar EPS growth compared to Costco at a significantly lower valuation multiple. Moreover, it continues to boost investors' returns through higher dividends and share repurchases. Target's expanded digital fulfillment options, new brand launches, and store remodeling are expected to drive comps growth. Meanwhile, its margins are likely to benefit from an improved mix, lower digital fulfillment costs, and cost savings.
Target's bottom line is expected to mark double-digit growth in fiscal 2019. Meanwhile, it is expected to generate mid to high-single-digit EPS growth in fiscal 2020. Improved comps and margins combined with share buybacks are likely to drive its earnings.
Wall Street's recommendations
The majority of analysts covering Walmart and Costco stock maintain a "buy" rating. However, analysts have a "neutral" outlook on Target stock. Analysts have a consensus target price of $258.42 and $110.89 on Costco and Walmart stock, respectively. The target price indicates a downside of 6.6% and 3.2% in Costco and Walmart stock, based on their closing price of $276.54 and $113.92, respectively, on July 11.
Meanwhile, analysts have a target price of $88.20 on TGT, which implies an upside of 2% based on its closing price of $86.47 on July 11.