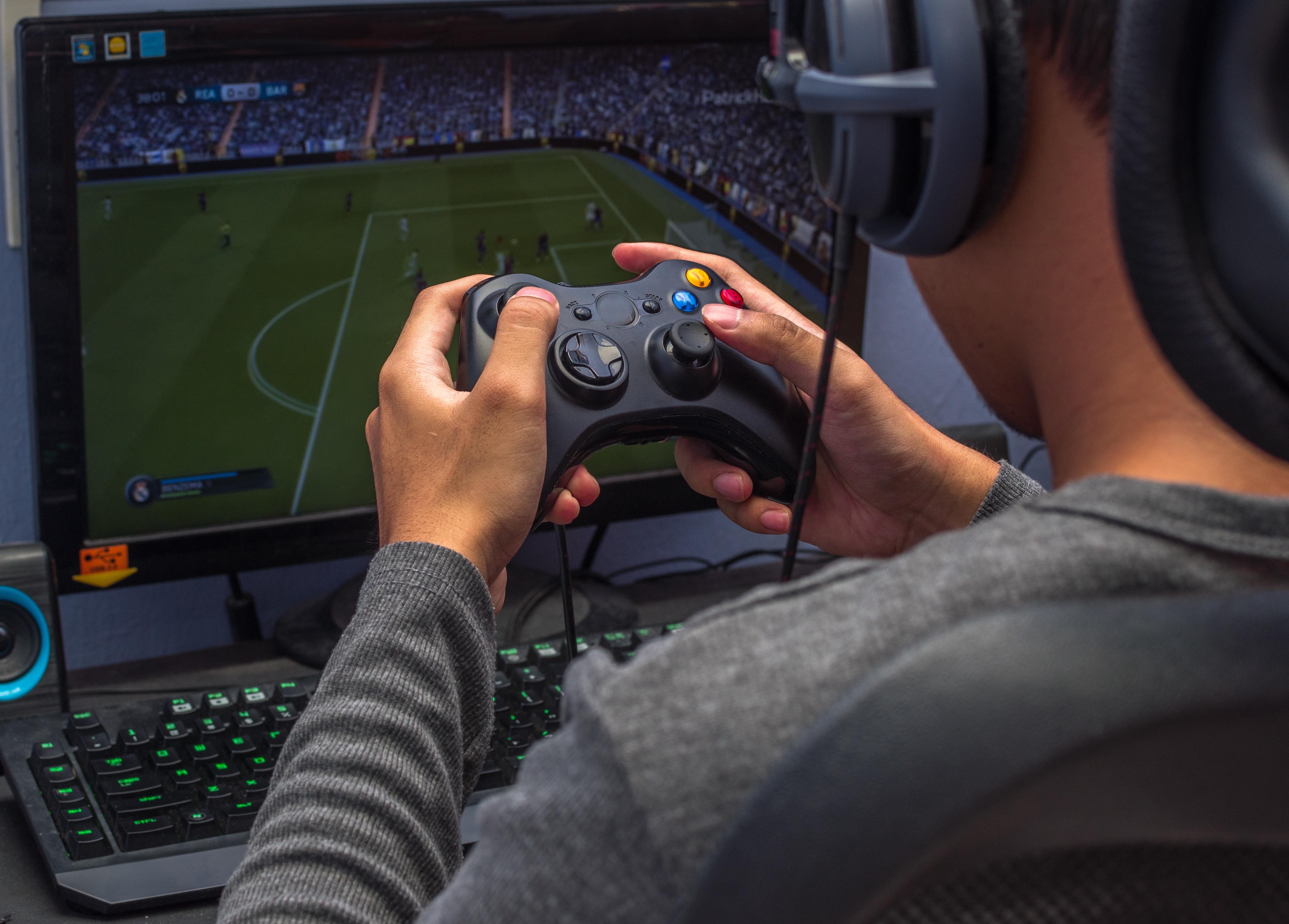 What to Expect For Electronic Arts' Earnings
By Adam Rogers

Jul. 23 2019, Published 7:35 a.m. ET
Leading gaming company Electronic Arts (EA) is expected to announce its fiscal 2020 first-quarter results on July 30. In the first quarter, analysts expect EA's revenue to fall 3.2% YoY (year-over-year) to $724.95 million, and its adjusted EPS to tank 93.3% YoY to $0.01.
EA reported revenue of $749 million and adjusted EPS of $0.15 in last year's first quarter. Could it beat analysts' estimates this quarter?
Its Q4 2018 EPS of $1.31 was 33.7% above analysts' estimate of $0.98.
In Q3 2018, the EPS of $1.93 beat their estimate of $1.93 by 0.5%.
Its Q2 2018 EPS of $0.88 beat analysts' estimate of $0.58 by 51.7%.
In Q1 2019, its EPS of $0.15 beat their estimate of $0.06 by 150.0%.
Article continues below advertisement
Despite these beats, EA stock has lost significant value in the last year, falling 39.2%. It fell recently after Apex Legends 2's launch disappointed. The gaming sector has been less than impressive over the last year—peer stocks Take-Two Interactive and Activision Blizzard have returned -7.3% and -42.4%, respectively.
Will Electronic Arts stock move higher this year?
Gaming companies' revenue has been impacted by growing competition from popular games such as Fortnite and PUBG. However, EA has created massive wealth for investors over the last five years, rising 135.0%.
Electronic Arts might stage a comeback in the second half of this year. Analysts expect its revenue to rise by 4.8% to $5.18 billion in fiscal 2020, 6.3% to $5.51 billion in 2021, and 5.8% to $5.81 billion in 2022. They expect its EPS to rise by 6.4% in 2020 and 11.7% in 2021, and at an annual rate of 9.2% in the next five years.
The stock's forward PE multiple of 17.3x makes it look overvalued considering its five-year expected EPS growth. EA will need to improve its bottom line to keep investors interested. The stock is still trading 41.0% below its 52-week high of $148.
Article continues below advertisement
Electronic Arts' 14-day RSI (relative strength index) score of 34 suggests it's trading very close to overbought territory. An RSI score above 70 suggests a stock is overbought, while an RSI score below 30 suggests it's oversold. Now that the stock is trading around $87.50 per share, it could see short-term resistance at around $94 and support at $84.70.
Of the 27 analysts covering EA, 22 recommend "buy," five recommend "hold," and none recommend "sell." Their average 12-month target price of $111.83 for EA implies a 27.8% upside from its current price.
Key drivers for EA's revenue and margin growth
According to InvestorPlace, "So far in 2019, video-game spending is down 3% year-over-year, including a 17% decline in hardware sales and a 2% increase in software sales." However, this slump is set to end. PlayStation and Xbox are slated to launch new gaming consoles in 2020, which could boost hardware and software sales.
The transition to digital and cloud gaming will also likely benefit EA over the next few years. Digital gaming has significantly improved EA's profit margins, and it increases player engagement through in-game purchases. EA's digital sales accounted for 75.0% of its fiscal 2019 revenue.
EA's digital full-game downloads accounted for 49.0% of total console sales. This figure is expected to reach 75.0% by 2024, expanding profit margins further. Last year, EA unveiled its plans for Project Atlas, a cloud gaming platform.
EA is one of the first movers in this space and should benefit from cloud gaming's stellar growth. Statista expects the global cloud gaming market to reach $450 million by 2023, up from $45 million in 2017.
Electronic Arts has a strong gaming portfolio
EA has games across popular genres. It's a leader in the sports genre, with blockbuster franchises such as FIFA and Madden. The company is also set to release the much-anticipated Star Wars Jedi: Fallen Order just before the next Star Wars movie. Further, EA has entered the battle-royale space with the launch of Apex Legends and Apex Legends 2. While the sequel was met by a somewhat tepid response, the first game attracted 50 million players within a month. EA has also entered the fast-growing eSports space.
EA's growth is solid, and several drivers could push its stock price higher. The recent pullback provides investors with an excellent opportunity to re-enter the stock.