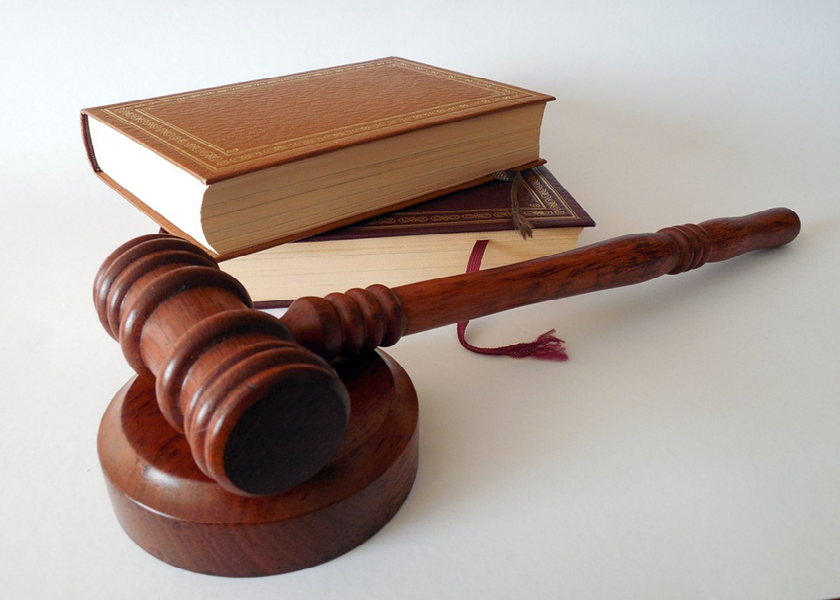 Dish and T-Mobile Agree to Divestiture Deal
By Sophia Nicholson

Jul. 5 2019, Updated 2:32 a.m. ET
Dish Network-T-Mobile deal
On July 2, cable giant Dish Network (DISH) agreed on a deal with US mobile carrier T-Mobile US (TMUS) to help T-Mobile complete its long-pending $26.5 billion merger with peer Sprint (S). According to a CNBC report, T-Mobile would divest some of its assets, including the Boost Mobile prepaid brand and additional spectrum to satellite company Dish Network to gain merger approval from the US antitrust regulators. The deal would also make Dish Network the fourth wireless carrier. However, T-Mobile reportedly wants Dish's spectrum capacity not to exceed 12.5%, whereas Deutsche Telekom wants to put a restriction of 5% on Dish investors.
Article continues below advertisement
The terms of the divestiture deal are not known, but Dish Network and T-Mobile reportedly might announce an official agreement on divestiture of assets by next week. However, the agreement has not yet been approved by the US Department of Justice (or DoJ), as it remains unsure if Dish Network would stand as a meaningful competitor in the US wireless space following the merger between Sprint and T-Mobile, the fourth and the third-largest US mobile carrier. Currently, Verizon and AT&T are the top two mobile carriers in the US. US antitrust regulators also remain concerned as Dish Network's chairman Charlie Ergen has reportedly failed to crack any wireless deal in the last six years.
Sprint-T-Mobile merger
T-Mobile and Sprint had agreed to merge in April 2018, after deciding to part ways earlier in 2014 due to regulatory obstacles under the Obama administration. T-Mobile is ready to acquire Sprint along with its debt worth $59 billion.
The companies believe that the merger would allow them to grow their customer base, as they are struggling with declining postpaid phone subscribers amid rising competition from the dominant players of the telecom industry and online streaming giants like Netflix and Amazon, among others. The merger is also expected to bring cost synergies, and would also help Sprint to reduce its debt levels. Sprint's debt stood at $32.9 billion, up ~3% year-over-year at the end of Q4 2018, ending March 31, 2019.
Article continues below advertisement
Further, the merger deal should help the companies to expand their 5G wireless technology, and the companies have warned the regulators that they would not be able to compete in 5G technology as a standalone company. Moreover, the merger with T-Mobile would likely help Sprint to expand its 5G services faster and in more places. Meanwhile, T-Mobile does not have plans to launch 5G services before the second half of 2019. According to research by Statista, 5G subscriptions are projected to reach 2.61 billion by 2025.
Concerns of US regulators
The Sprint-T-Mobile deal is facing obstacles by the US regulatory bodies, including the Department of Justice, as they remain concerned that the merger between T-Mobile and Sprint would reduce the count to three from four. They also remain worried that the merger would raise prices for wireless users.
To appease regulators, Sprint has agreed to divest its prepaid brand, Boost Mobile, as the Federal Communications Commission (or FCC) was concerned that the merger would give T-Mobile a monopoly in the prepaid wireless market. Notably, in late-May, US e-commerce retailer Amazon (AMZN) had also shown interest in Boost Mobile's prepaid brand. Sprint had around 8.8 million prepaid customers in the fourth quarter of fiscal 2018, which ended on March 31, 2019, whereas T-Mobile had a prepaid customer base of approximately 21.1 million.
Article continues below advertisement
The combined entity is also expected to deploy maximum 5G and keep the prices low for at least three years after the deal is closed, according to FCC's conditions. Last month, T-Mobile and Sprint were also considering options to divest their wireless spectrum to push the merger through. Cable operators Comcast (CMCSA) and Charter Communications (CHTR) were also interested in buying the spectrum divested by T-Mobile and Sprint. Per reports, cable companies Comcast and Charter could combine their resources along with the spectrum to become the fourth wireless network.
Both Charter and Comcast are losing residential video customers due to cord-cutting and competition from online video streaming players like Netflix and Amazon Prime Video. While Charter lost net video customers of 145,000 in the first quarter of 2019, Comcast reported a loss of 107,000 residential video customers in Q1 2019. 
However, several state attorney generals have also filed a lawsuit to block the deal, for which the trial will be on October 7. The California Public Utilities Commission also needs to approve the agreement. The antitrust regulators remain concerned and want T-Mobile and Sprint to create a fourth wireless carrier from their own network, as they are considering maintaining a competitive environment in the US wireless industry. Reportedly, in mid-June, Dish chair Charlie Ergen met with US regulators including the chair of the FCC and Justice Department and reiterated the need to maintain a minimum of four mobile network operators nationwide for healthy competition.
Article continues below advertisement
A strategic fit to become the fourth wireless carrier?
Currently, Dish Network is reportedly in talks to buy T-Mobile's prepaid brand Boost Mobile and use the spectrum. Notably, Deutsche Telekom and Japan's SoftBank are the majority stakeholders of T-Mobile and Sprint, respectively.
According to the CNBC report, Dish Network could be a good fit as the fourth wireless carrier, as it has been acquiring wireless spectrum since 2011 and is looking to use its more than $20 billion worth of wireless airwaves. Also, the cable company is reportedly in talks to pay $6 billion for Boost Mobile and additional spectrum licenses, which is higher than the earlier value of around $3 billion.
Dish Network is also not likely to become a threat to the combined T-Mobile-Sprint, even if the cable company cuts the prices to build up its subscriber base, as it does not have an existing subscriber base. Notably, T-Mobile has committed to not raise the prices of its services for at least three years to get merger approval from the FCC.
The deal is also crucial for Dish Network, which has been struggling with declining customers for the past four years, mainly due to declining pay-TV subscriber numbers and declining demand for subscription-TV packages amid cord-cutting. The company's DISH TV subscriber losses were 259,000 in the first quarter of 2019, worse than the year-ago subscriber losses of 94,000.
Article continues below advertisement
Like Dish Network, peer Comcast has also lost 107,000 residential video customers and 121,000 total video customers in Q1 2019. Telecom rivals such as AT&T (T), Charter, and Frontier (FTR) are also facing a decline in its US pay-TV subscribers. AT&T lost 544,000 net pay-TV US customers in the first quarter, while Charter lost 152,000 residential video customers and 145,000 total video customers in Q1 2019. Frontier also witnessed video customer losses of 54,000 in the first quarter of 2019.
Stock price movement
While Dish Network rose 0.8% on Tuesday, T-Mobile and Sprint gained 1.8% and 4.6%, respectively, on July 2 after the news. Notably, pay-TV service provider Dish Network rose 56.9% in the year-to-date period as of July 2.
Among the telecom peers, Charter gained the most this year and rose ~39.9% as of July 2, while the second biggest US mobile carrier, AT&T grew 22.5% in the year-to-date period. T-Mobile and Sprint rose 18.66% and 18.21%, respectively, in the same period. The top US telecom carrier Verizon also increased 5.6%, but telecom peer Frontier dropped 25.2% in this year.
Analysts' recommendations for Dish Network
Out of the 21 analysts covering Dish Network, nine analysts have rated the stock a "buy," while 11 analysts rated the stock with a "hold" rating. Only two analysts have recommended the stock with a "sell" rating. Analysts have set a target price of $47.70 for the stock, which implies a premium of 21.8% based on its closing price of $39.17 on July 2.