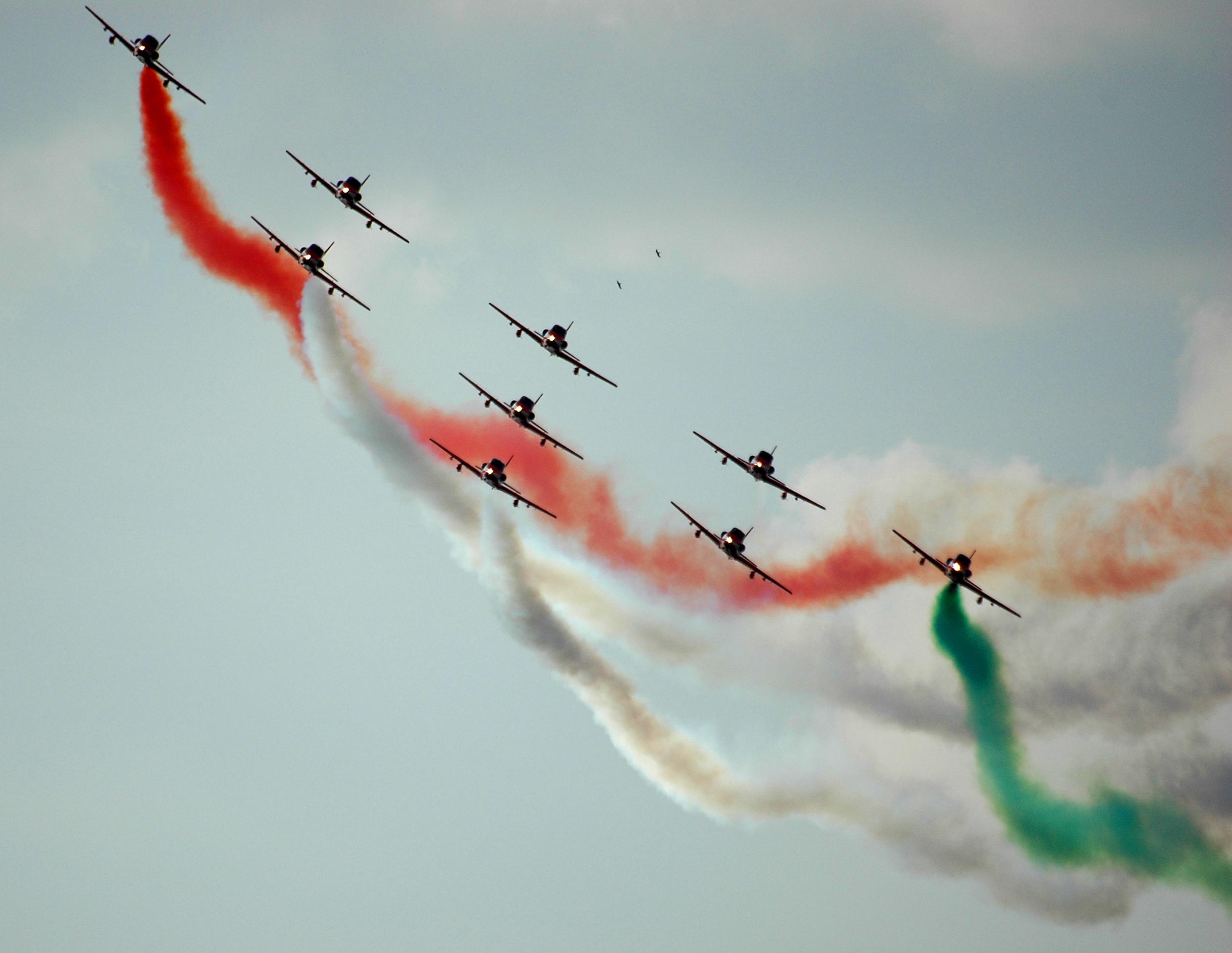 Why Boeing Investors Should Have India on Their Radar
By Mike Sonnenberg

Jul. 22 2019, Updated 5:42 p.m. ET
Boeing and Lockheed Martin are competing for a $15 billion order.
Defense spending is expected to increase commensurately as India's armed forces need modernization.
Article continues below advertisement
Could Boeing be waiting for a new growth engine?
As China slows down and the trade war continues to threaten global growth, there are debates as to whether India can finally come out of China's shadow to be the next economic powerhouse. As with all things India, analysts and journalists are divided over the answer to that question. India's growth story is interesting. The IMF (International Monetary Fund) expects India to grow by a healthy 7.3% this year, accelerating to 7.5% in 2021. In April, the IMF projected China would grow 6.3% this year and slow down to 6.1% next year. However, these projections were made before the trade war escalated—there is a real chance of China's growth falling below 6% if the tension continues.
Based on these points, India's future looks bright. By March 2020, India is expected to have a GDP of $3 trillion, making it the world's sixth-biggest economy. The Indian government has set itself an ambitious target of reaching a $5 trillion economy in the next few years.
India's defense sector
India's defense ambitions have grown since Narendra Modi took charge in 2014. Since then, India's policy has been formed with an eye on China. India has entered into strategic defense partnerships with Vietnam and Indonesia, which are disputing over the South China Sea with China.
India is also becoming more aggressive in its conflict with Pakistan. A couple of years ago, the Indian army was engaged in a standoff against the People's Republic Army of China in neighboring Bhutan's Doklam region.
Article continues below advertisement
India's growing defense ambitious coupled with its growing economy means higher defense spending. According to the Stockholm International Peace Research Institute, India was the fourth-biggest military spender in the world, with a $66.5 billion military budget comprising 2.4% of its GDP last year. To compare, the US spent 3.2% of its GDP on its military.
With India looking to modernize its armed forces, its defense spending could increase significantly in the next few years if the government manages its budget effectively. It's no wonder global defense contractors are eyeing India.
Can Boeing, LMT, and RTN make it big in India?
So far, American defense contractors haven't had many big wins in India. Between 2014 and 2018, Russia was the largest arms exporter to India, responsible for 58% of exports. It was followed by Israel with a 15% share and the US with a 12% share.
Traditionally, India has been Russia's ally. However, in recent years, India has also been cozying up with the US. With India becoming more important for the United States' Indo-Pacific strategy to counter China, the two countries could get even closer.
Article continues below advertisement
The process to modernize Indian Air Force's aging fleet has already begun: the government is evaluating proposals and finalizing requirements for a $15 billion order of 110 fighter jets, the largest such order in the world. Boeing (BA) is teaming up with state-run Hindustan Aeronautics and Mahindra to manufacture F/A-18s in India, while Lockheed Martin (LMT) is bidding with its F-21s in collaboration with India's Tata group. Requirements state that 85% of the manufacturing is to be completed within India. With these requirements, India hopes to boost its manufacturing sector and generate more jobs.
However, Boeing and Lockheed Martin are competing with Sweden's Saab, France's Dassault, Russia's United Aircraft, and the European Consortium's Eurofighter. Boeing is also supplying Chinook and Apache helicopters and C-17 cargo aircraft to the Indian Air force.
Can Boeing's F/A-18s and Lockheed's F-21s fight these challenges?
In spite of the promise that India holds for American defense contractors, bureaucracy may play a spoilsport. The $15 billion jet deal has been on the table for more than a decade. In 2015, Indian prime minister Modi scrapped the previous government's plan to buy 126 Rafale jets from France and bought 36 instead, leaving a void in the Indian Air Force's fleet. And that's not the worst bureaucratic entanglement. BAE Systems (BAESY) waited for 32 long years to get the green light for 145 Howitzer guns.
Article continues below advertisement
Another major hurdle is India's principle of non-alignment. Like Turkey, India has decided to go ahead with a Russian-made S-400 missile defense system. The US government is naturally not happy with the decision—it threatens India-US ties as the S-400 competes with Lockheed Martin's THAAD and Raytheon's (RTN) Patriot. Trump has said that the US won't be selling F-35s to Turkey. However, the US government seems to be soft on additional sanctions. The Indian government will be closely watching the US and Turkey for cues.
It's time to fly!
The Indian Air Force desperately needs to modernize its fleet, of which 30% is four decades old. With military threats from China and Pakistan, India is running short on planes. Modi also needs to create jobs to show that he deserves the majority his coalition won in this year's election. Moreover, he needs some serious firepower to fulfill his nationalistic and defense ambitions. As China and Russia get closer, Indian leaders would want to improve ties with the US to maintain balance in the region.
At the same time, Boeing and other defense manufacturers need to diversify their revenue sources. The possibility of a fallout with Saudi Arabia (the world's biggest arms importer) and low oil prices keeping the Saudi budget tight might make it hard for US defense contractors to rely on them. American defense manufacturers might also want to take advantage of the geopolitical situation in the Indo-Pacific by strengthening ties with India.
Therefore, the next growth for US defense contractors is likely to come from India. You can get exposure to India by investing in India-focused ETFs such as the WisdomTree India Earnings ETF (EPI), iShares MSCI India ETF (INDA), and iShares India 50 ETF (INDY).