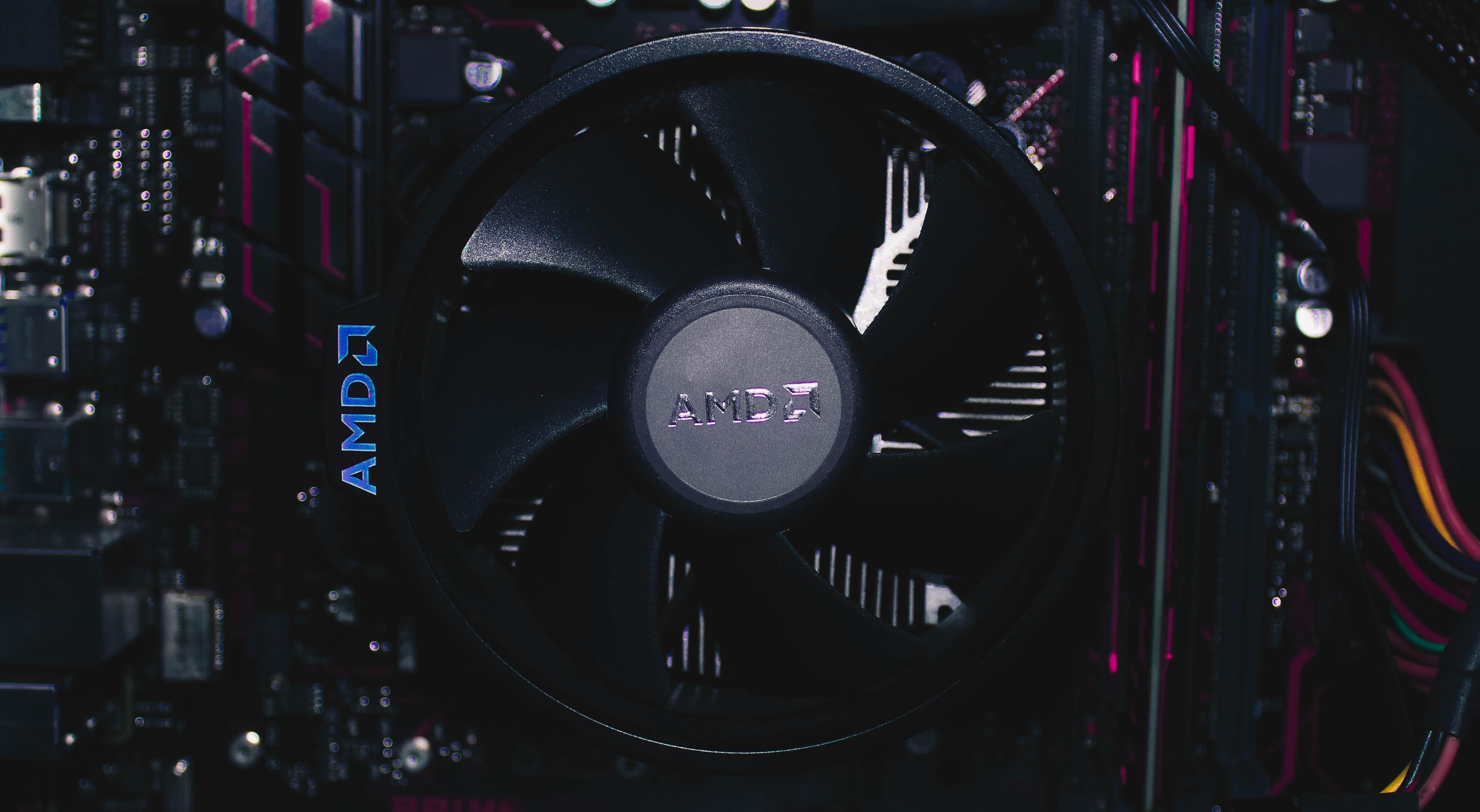 AMD Ends Revenue Decline in Its Second Quarter
By Puja Tayal

Jul. 31 2019, Published 3:09 p.m. ET
Advanced Micro Devices' (AMD) long-awaited second-quarter results were released yesterday after markets closed. Whereas AMD's earnings were just as expected, its guidance came as a surprise. The company lowered its fiscal 2019 revenue guidance by 3%–4% and gave weaker-than-expected third-quarter guidance. The lower guidance seems plausible, given that the US-China trade war is slowing demand. After AMD's report, its stock fell as much as 6.9% after-hours. It rose 1.6% in the trading session before the company's earnings release.
AMD stock is trading near its 13-year high and at more than 50 times its estimated 2019 non-GAAP EPS of $0.66. As investors are bullish on the stock and have already priced it for strong growth, the stock is sensitive to the slightest hint of a slowdown.
Any dip is a buying opportunity for long-term investors who want exposure to AMD's 2020 growth. Let's look at the company's earnings and guidance to get an idea of its growth potential.
Article continues below advertisement
Hurt by weak semi-custom and consumer GPU sales
In the second quarter, AMD's revenue fell 13% YoY (year-over-year) but rose 20% sequentially to $1.53 billion, beating analysts' estimate of $1.52 billion. As expected, the YoY decline was driven by weak demand in semi-custom and crypto-mining consumer GPUs (graphics processing units). These declines more than offset PC and server markets' significant growth.
Semi-custom sales are falling as game console reach the end of their product lifecycles. This weakness will likely continue for another year until next-generation game consoles are launched in next year's second half. Consumer GPU sales are low because the crypto bubble burst erased crypto-related demand, leaving a huge inventory in the channel. AMD CEO Lisa Su didn't discuss the consumer GPU inventory situation the company's earnings call, but analysts expect the inventory to normalize in the third quarter.
AMD's 20% sequential growth was driven by strong consumer GPU, laptop, and server CPU (central processing units) sales. In AMD's second-quarter call, Su reported the following:
Consumer GPU sales rose by a double-digit percentage sequentially.
Desktop CPU volumes fell sequentially as the company transitioned to next-generation desktop CPUs.
Server CPU sales rose sequentially as AMD shipped early volumes of 7nm (nanometer) EPYC CPUs to major cloud companies and original equipment manufacturers.
Article continues below advertisement
AMD's profit margin improves despite revenue decline
In the second quarter, AMD's non-GAAP gross margin improved by 400 basis points YoY to 41% even though its revenue fell 13%. AMD's gross margin is a product of ASPs (average selling prices), volumes, and costs. The gross margin improved due to an increase in ASPs because of a richer product mix. PC CPU and GPU ASPs rose due to a larger mix of Ryzen CPUs and data center GPUs. Sequentially, AMD's gross margin was flat as ASPs fell due to a growing mix of narrower-margin laptop CPUs and consumer GPUs.
New products have an aggregate gross margin of over 50%. AMD's overall gross margin benefited from a smaller mix of semi-custom chips, whose margins are narrower than the corporate average.
AMD's operating margin trend opposed its gross margin trend, as the second quarter included the go-to-market cost of new 7nm products. Its non-GAAP operating expenses rose 9.6% YoY and 2.8% sequentially to $512 million. Higher operating expenses and lower revenue reduced AMD's operating margin by 334 basis points YoY to 7.3%. Sequentially, its operating margin expanded by 65 basis points as revenue rose faster than expenses. AMD's non-GAAP EPS fell 43% YoY but rose 33% sequentially to $0.08, in line with analysts' estimate.
Article continues below advertisement
A look at AMD's balance sheet and cash flow
In the second quarter, AMD increased its inventory by $60 million as it ramped up production of 7nm products ahead of their launch in July and August. Over the last year, the company has reduced its gross debt by $392 million to $1.29 billion. It has maintained its cash reserve above $1.1 billion over the last three quarters, resulting in net debt of $165 million. AMD's operating cash flow stood at $30 million in the second quarter. After deducting AMD's capital expenditure of $58 million, its free cash flow was -$28 million.
Summing up AMD's second quarter
AMD's second-quarter results suggest its earnings bottomed out in the first quarter and are now set to grow. It started with sequential growth in the second quarter, and could next see YoY growth in this year's second half, driven by 7nm sales. The company's business model is generally skewed toward the latter part of the year, when back-to-school and holiday season sales boost demand for PCs and game consoles.
Three years back, the company was close to bankruptcy due to multiple years of losses and its high leverage. During this time, AMD implemented a product roadmap and gained market share by launching competitive products. It first grew its revenue last year.
AMD is focusing on improving its margins and cash flow by growing its mix of wider-margin products. The company has also lowered its debt and improved its cash reserves. At the end of the second quarter, its gross leverage multiple stood at 1.9x. AMD's improved balance sheet makes it financially set for long-term growth.