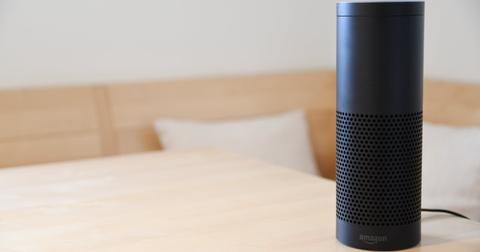 A Look at Amazon's Recent Hurdles and Expansion Goals
By Ruchi Gupta

Updated
Court ruling puts Amazon in a bind
What's wrong with Amazon investing in Deliveroo?
Amazon wants to expand in beauty industry
Amazon has opened a digital store dedicated to selling professional beauty products, as the company continues to expand and diversify its core retail business. Amazon's products retailing business generated $33.8 billion of revenue in the first quarter and contributed 57% of the company's total revenue. The professional beauty products store gives Amazon exposure to a new multibillion-dollar revenue opportunity. According to a report from Grand View Research, the global beauty and personal care products market will grow to $716.6 billion by 2025 from $455.3 billion in 2017. Increasing demand for anti-aging products and the growing popularity of men's grooming products are some of the factors fueling expansion of the beauty products market.
In the professional beauty products market, Amazon saw an underserved market. According to Amazon, professional stylists currently have a hard time sourcing the beauty products they need. Besides having to travel to multiple stores to obtain the products they need, stylists also struggle with shortages and prices. Therefore, Amazon is stepping in to enable them to do all their professional beauty products shopping in one place and also be able to compare prices more easily to enjoy competitive pricing.
To minimize its risks in the business of selling professional beauty products, Amazon will require stylists to create an account with it and show their valid trade license before they can access its professional beauty products store.
For Amazon, going into professional beauty products retail is one action that could help the company kill two birds with one stone. In addition to being able to make more retail sales because of the addition of professional beauty products listings, Amazon is also set to draw more traffic from beauty product searches, and it could leverage this traffic to grow its advertising business. For example, more beauty brands may want to advertise with Amazon, allowing the company to capture more advertising dollars.
Providing advertising services is currently a tiny business at Amazon, but a fast-growing one. The company doesn't disclose its exact advertising sales, but its segment that houses the advertising business produced $2.7 billion of revenue in the first quarter, representing an increase of 36% year-over-year. Advertising revenue rose 26% YoY at Facebook (FB), 18% YoY at Twitter (TWTR), and 15.4% YoY at Google (GOOGL) in the first quarter. According to eMarketer estimates, Amazon has risen to become the third-largest digital advertising provider in the United States after Google and Facebook.