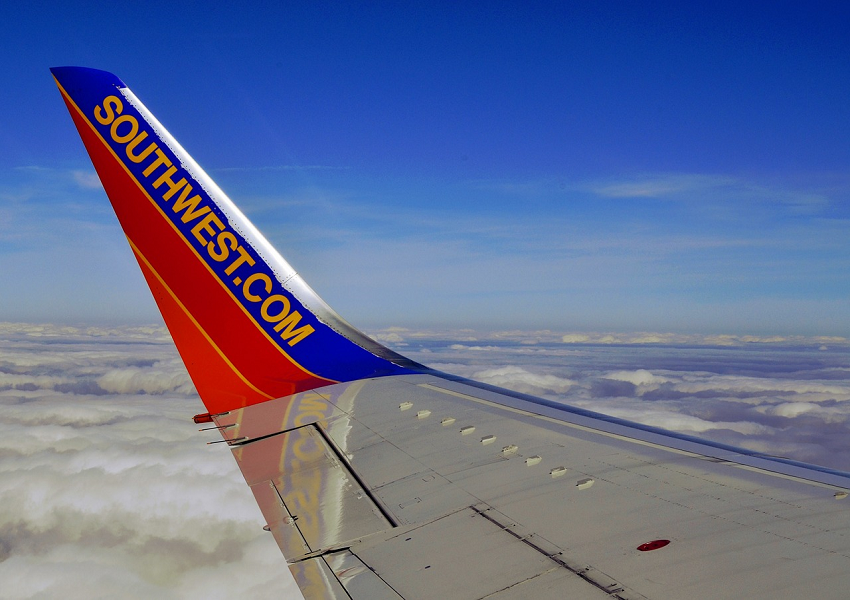 Southwest Extends Boeing MAX Fleet Cancellations until October 1
By Anirudha Bhagat

Jun. 28 2019, Updated 9:08 a.m. ET
Extended MAX flight cancellations
Southwest Airlines (LUV) has extended the cancellations of troubled Boeing (BA) 737 MAX jets through October 1. The latest move marks the third time in the last three months that Southwest Airlines has extended the grounding period of MAX planes.
Southwest Airlines owns the largest number of 737 MAX jets at 34. The grounding of these jets signifies approximately 150 daily flight cancellations for the company. The company first canceled all 737 MAX flights on March 13 for an undisclosed period following the Ethiopian Airlines fatal accident on March 10. On April 11, it announced it would keep MAX jets grounded until August 5, which it later stretched to September 2.
Article continues below advertisement
Southwest Airlines' latest move is believed to be in the wake of rising uncertainty over MAX planes' return to skies after the Federal Aviation Administration (or FAA) discovered a new safety issue in the troubled jet. On June 26, the regulator announced that its pilots had found a data processing problem with the planes while testing the jet's safety on a simulator. During the tests, pilots found it difficult to regain control in a scenario where a plane's nose is pitched down.
The latest software glitch could further delay the return of MAX planes. Earlier, it was anticipated that Boeing would get test flight approvals by early July and airline operators would be able to resume their MAX fleet services by September. However, industry experts now believe that the latest problem could push airlines' plans of returning MAX services to the end of December.
Peers are suffering too
The delay in gaining safety certification from the FAA is hurting Southwest Airlines' peers too. On June 25, United Airlines (UAL) also removed its 14 MAX planes from its flight schedule through September 3. The airline is likely to face 5,340 cumulative flight cancellations from April through August.
American Airlines (AAL) on June 11 extended the grounding of its 24 MAX planes until September 3, which is impacting the company with 115 daily flight cancellations. American Airlines has previously stated that it projects a negative impact of $350 million on its 2019 pre-tax income due to MAX flight cancelations.
Investors can opt for the U.S. Global Jets ETF (JETS), which holds stakes in passenger and cargo airlines, plane makers, and airport and terminal services providing companies. The ETF has gained 7.2% but has underperformed the Dow Jones Index, which is up 13.7%.