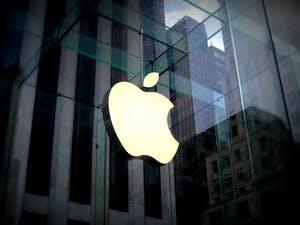 How Apple TV+ Is Looking to Take On Established Players
By Adam Rogers

Jun. 24 2019, Published 12:16 p.m. ET
Apple TV+ launched in March 2019
Grand View Research expects the global streaming market to reach $124.6 billion in 2025, up from $36.6 billion in 2018. Apple (AAPL) now has its eye on the competition in this segment.
In March, Apple unveiled its much-anticipated video subscription service, Apple TV+. According to a report from Tech Radar, "Unlike the basic package of Hulu, Apple TV Plus will be ad-free from the start, and will be available in more than 100 countries through a section of the Apple TV app."
Apple TV+ is set to launch around September this year and could be priced at $9.99 per month, though this is just an estimate. Will Apple be able to compete with established players such as Netflix (NFLX), Hulu, and Amazon (AMZN)?
Article continues below advertisement
Focus on proprietary content
Like its competitors, Apple will be producing its own content. Its streaming platform will own the exclusive rights to several shows, documentaries, and movies. Apple also has a huge cash pile that it can use for marketing and advertising.
While Netflix (NFLX) and Amazon Prime (AMZN) have license partnerships, Apple TV+ will focus solely on creating exclusive content. Apple Music was launched in 2015 and has since gained considerable traction worldwide. Will Apple TV+ also capture the customer imagination?
The Apple TV+ application will be available on leading TVs such as LG, Samsung, and Sony. It will also partner with Roku and Amazon's Fire Stick.
Hollywood bigwigs partner with Apple TV+
Oprah Winfrey's two documentaries will air on Apple TV+, and so will Steven Spielberg's Amazing Stories. Actors Jennifer Aniston, Reese Witherspoon, and Steve Carell are also costarring in the streaming series The Morning Show, which will air on the platform.
Netflix, Hulu, and Amazon have huge content reserves. Apple TV+ is just starting out and will need solid content to attract viewership. Without license partnerships how will Apple TV+ expand its subscriber base? This remains to be seen.